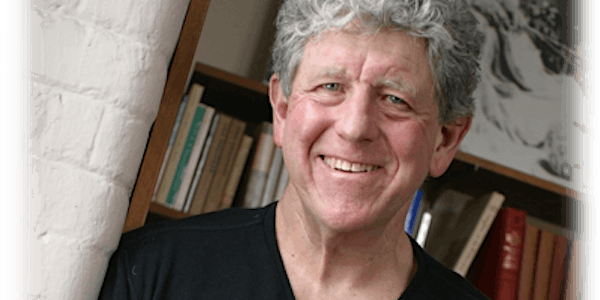 Frank Bergon International Conference
When and where
Location
Mathewson-IGT Knowledge Center Leonard Faculty & Graduate Room / Floor 4 1664 N Virginia St Reno, Nevada 89557
Description
Visions of a Basque American Westerner
An International Conference on the Writings of Frank Bergon
Further information: http://bergon.blogs.unr.edu
Signing-up is required only for the academic conference
All events are free and open to the public

March 13-14, 2019
Mathewson/IGT Knowledge Center, University of Nevada, Reno
Organized by
William A. Douglass Center for Basque Studies Jon Bilbao Basque Library
How does the work of a Basque-Nevadan author and professor relate to both his Basque heritage and Western American literature? How has his writing changed over time, confronted the struggle between fact and fiction, and dealt with the nuclear apocalypse?

These are some of the questions that Visions of a Basque American Westerner, the international conference on the writings of Frank Bergon, will try to answer. A collaborative effort between the Center for Basque Studies and the Basque Library, the conference takes place March 13-14 at the Knowledge Center, University of Nevada, Reno campus.
The conference gathers ten scholars and writers from the United States and Europe to discuss Frank Bergon's novels, essays, and critical works from multiple perspectives, including an emphasis on the Basque aspects of his writings.
The program also includes the presentation of two books published by the Center for Basque Studies and the University of Nevada Press, Basque music and dance, and a visit to the Basque Library.