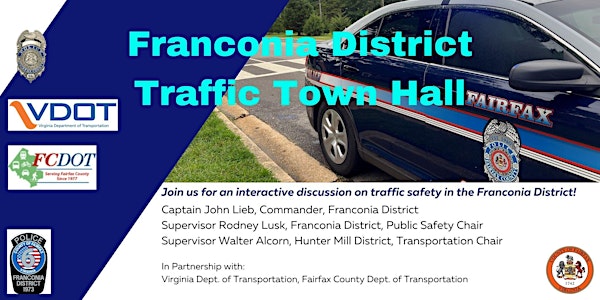 Franconia District Police Traffic Town Hall (Virtual)
Join us for an interactive discussion on traffic safety in the Franconia District!
About this event
Join the Fairfax County Police Department, members of the Fairfax County Board of Supervisors, and representatives of the Virginia Department of Transportation, Fairfax County Department of Transportation, and Fairfax County Department of Code Compliance for an interactive discussion about traffic safety and concerns in the Franconia District. We look forward to seeing you on December 7, 2022 at 6:00 PM!