Description
If you've ever dreamed of owning your own business, but need help in deciding what type might be the right fit for you, you may want to consider franchising. A franchise provides a proven system for small business owners to find success and balance.
Join us as we discuss what it takes to buy, own and operate a franchise business. This seminar is at no cost and requires no commitment from you.*
Presented by: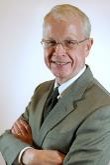 Jim Gleason, CBC, CMSBB, CFC
*Space is limited to 15 attendees.