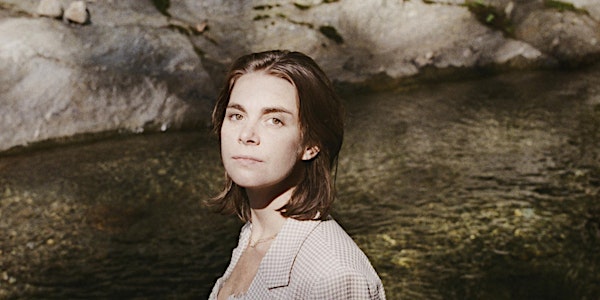 Francesca Blanchard w/ Louisa Stancioff & Lily Seabird
ALL AGES
Waking Windows Presents
Waking Windows welcomes the return of Francesca Blanchard to The Winooski Methodist Church.
When and where
Location
Winooski Methodist Church 24 W Allen St Winooski, VT 05404
Performers
Headliners
More Performers
Louisa Stancioff
Lily Seabird
About this event
*The Winooski Methodist Church is not handicap accessible. If you have accessibility needs please reach out to paddy@wakingwindows.com to see if we are able to accommodate you.
Francesca Blanchard has been a VT-based songwriter & producer for almost a decade, since the release of her bilingual debut record Deux Visions in 2015. Blanchard's style has evolved over the years, ranging from singer-songwriter french folk to indie pop. Her work blends contemporary pop arrangements with emotional subtleties - most recently demonstrated in her 2020 full-length album "Make It Better" and its "Redux EP" follow up, both co-produced with her friend Christopher Hawthorn. Francesca's work has been featured on WBUR's syndicated program "Here and Now," Los Angeles NPR music affiliate KCRW, and on a number of hit tv shows including Grey's Anatomy, Workin' Moms, and Trinkets. When Francesca isn't on stage or in the studio, chances are she's hiking a mountain somewhere; her phone's probably at 3% battery and she most likely forgot her headlamp. Woo!
Songwriter and guitarist Louisa Stancioff, backed by her bandmates Dave and Dan Kelly, is quickly establishing herself as one of the premier musical artists in Maine. Her intelligent and soulful writing pairs with a confident and catchy indie sound drawing on folk, rock, pop, and her own Bulgarian heritage. You can listen to her previous band Dyado anywhere or her solo ep on Bandcamp. Keep an ear out for her debut LP, which will be released next summer under Yep Roc.
Lily Seabird will be opening the show playing solo.
https://lilyseabird.bandcamp.com/