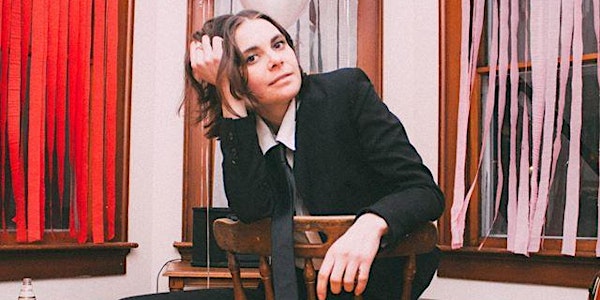 Francesca Blanchard
Francesca Blanchard - Rockwood Stage 2
When and where
Location
Rockwood Music Hall Stage 2 196 Allen St. New York, NY 10002
About this event
PLEASE NOTE: There is a ONE DRINK MINIMUM for standing and bar stools, and TWO DRINK MINIMUM at tables.
Limited seating is available on a first come first served basis.
Advance tickets are available online until 5:30PM, day of show. Any remaining tickets can be purchased at the door at showtime.
Francesca Blanchard is a French-American songwriter based in Burlington, Vermont. Since the release of her bilingual folk debut Deux Visions in 2015, the genre-bending songwriter has been busy redefining her wheelhouse. Following a year of extensive touring throughout the US and Europe, Blanchard took some time to rediscover what she wanted to say — and how to say it. She gave rein to a growing interest in production, marking a departure from her acoustic roots. The result is melodic indie-pop bursting with bold vulnerability, cathartic relief and a refreshing dose of self-awareness — a direction that demonstrates the artist's evolving critical consciousness and relish for catchy hooks. Francesca's sonic intuition remains expert and beautiful, but her newfound sense of play makes this work her most daring and relatable yet.