Frances Thompson Walton Scholarship Application 2016

Saturday, June 25, 2016 at 10:00 AM (EDT)
Event Details
The Sickle Cell Association of New Jersey established this scholarship in honor of the late Frances Thompson Walton to support New Jersey residents diagnosed with sickle cell disease, who are pursuing higher education.  Applicants must register the via this eventbrite online application.  In order to receive a scholarship, applicants must also be 1. registered in "Get Connected" the national Patient Powered Registry established by the SCDAA, 2. have a complete Get Connected Profile and 3. select the Sickle Cell Association of New Jersey as your preferred Community Based Organization.
The Awards are announced, on or before, World Sickle Cell Disease Day (June 19) and are given at the Sickle Cellabration event in June.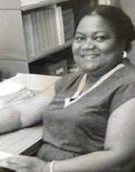 About Mrs. Walton: In 1971, in Jersey City, New Jersey, Mrs. Frances Thompson Walton was listening to President Richard Nixon deliver his "State of the Union" message, when he declared war on "Sickle Cell Anemia".  Having been a volunteer worker for such notable organizations such as American Red Cross, Hudson County Tuberculosis Association, The Heart Association and the Pavonia Girl Scout Council she wondered why no one had organized a volunteer group to work for such a worthy cause as Sickle Cell Anemia.  She was appalled at the myths surrounding Sickle Cell Disease and the lack of information available to people wanting to know about the disease. 
Mrs. Walton met with Dr. William G. Wilkerson, MD and a few others interested persons to sort out facts about the disease.  A concerned group of laymen and medical persons became the nucleus for the organization, Action for Sickle Cell Anemia, Inc. of Hudson County (ASCA).  Action for Sickle Cell became one of only three organizations in the country addressing Sickle Cell Disease. However through the efforts of Frances it was the only organization at the time that offered free testing and follow-up. The group elected Frances Thompson-Walton, President in 1971 and she was re-elected ease succeeding year until she resigned in 1994 (23 years) for health reasons.
During the early period when she was nurturing ASCA, Mrs. Walton attended college receiving her Bachelor's degree in Sociology and her Master's Degree in Reading and Certification as a Reading Specialist.  She spent many of her waking hours devising innovative ways of securing funds for Sickle Cell research.  Frequently she took vacation time to visit local schools and agencies where she made film and lecture presentations relative to sickle cell.  Over the years thousands of dollars have been sent to Howard University's Research Program and the Sickle Cell Disease Association of America.
 Under the umbrella of ASCA she established the following programs:
 · Pre-Mother's Day Dinner-Sojourner Truth Award 
 · Pre-Father's Day Breakfast-Adam Clayton Powell, Jr. Award
 · The  J. Randolph Johnson, MD Research Fund
 · The Reginald O. Coleman, MD Student Scholarship Fund
 · The Frances L. Thompson-Walton College Education Scholarship Fund
 · And many other activities/fundraisers
 Mrs. Walton wrote the Sickle Cell Prayer and dedicated her life to that philosophy which states:
GOD, Our Heavenly Fathers and Creator of all mankind, we beseech your divine guidance, as we seek to improve the quality of life for the patients with Sickle Cell Disease.  Bless us as we go forth in Thy name, seeking to educate and promote research, so that one day this disease will be eradicated. Dear Father, please grant us the love, the patience, the understanding and the faith that is needed to achieve the goal set before us. Help us to be ever so mindful "That the only time one should look down on another is when one is bending over to help another up".  In Jesus name we pray.  Amen
When & Where

Scholarships awarded during the SickleCellabration at the Garden State Discovery Children's Museum
2040 Springdale Ave
Cherry Hill, NJ 08003


Saturday, June 25, 2016 at 10:00 AM (EDT)
Add to my calendar
Organizer
The Sickle Cell Association of New Jersey
The Sickle Cell Association of New Jersey (SCANJ) is here to help, educate, and advocate in the fight against sickle cell disease.
For more information go to 
or call 973 482-9070
Mary Bentley LaMar, Founder
 P.O. Box 9501 Newark NJ 07104
 EIN# 80-0474935
Frances Thompson Walton Scholarship Application 2016