Frances Bodomo Shorts Collection - Film Screening | REWIND FILM SERIES: Fas...
Description
Frances Bodomo Shorts Collection (40m)
Bone Shaker | New York-based director Frances Bodomo's breakout film Boneshaker tells the story of a young girl who is taken to a Louisiana church in the hopes of banishing the evil spirits her parents believe possess her.
Afronauts | In 1964 a Zambian science teacher, Edwuard Makuka, decided to train the first African crew to travel to the moon. His plan was to use an aluminum rocket to put a woman, two cats and a missionary into Space. He founded the Zambia National Academy of Science, Space Research and Astronomical Research to start training his Afronauts.
Everybody Dies! | An excerpt from the film, Collective: Unconscious, a collaborative feature in which five of independent film's most adventurous and acclaimed filmmakers join forces to adapt each other's dreams for the screen. Directed by Frances Bodomo presents what was dreamt by filmmakers Josephine Decker.
>>TALK BACK Frances Bodomo, Director + Shola Lynch, Curator, Moving Image and Recorded Sound Division at the Schomburg Center.
Check out the entire REWIND line up here: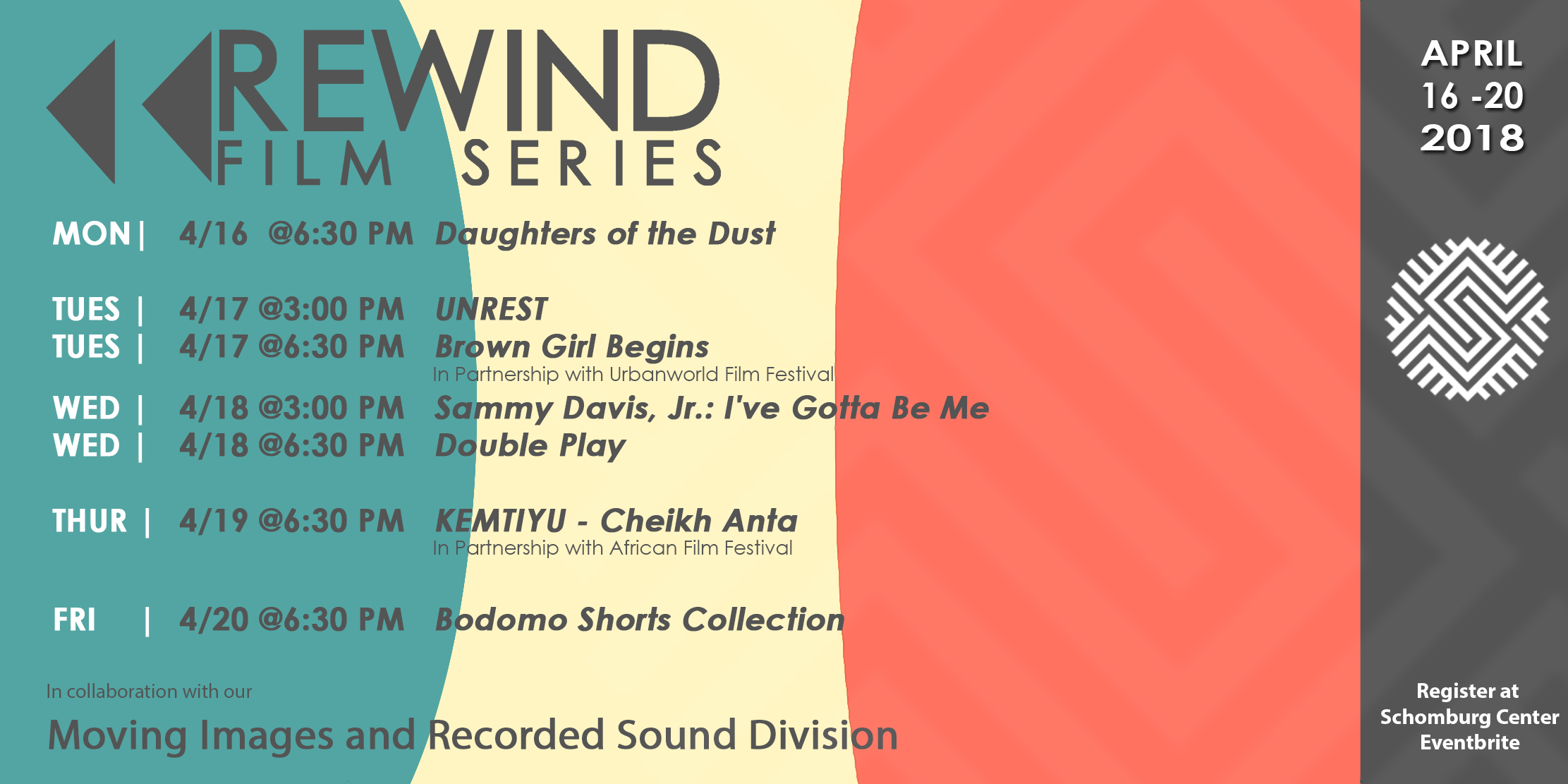 The Schomburg Center and the division for Moving Image and Recorded Sound have a rich history of collecting and preserving cinema of, or featuring black talent from across the African diaspora. REWIND 2018 will spotlight the black imagination that fashions a future from Emancipation to Afro-futurism. The series features a selection of films that express diverse global black experiences by emerging and established filmmakers. REWIND 2018 is co-curated with the Schomburg Center's Public Programs department and the Moving Image and Recorded Sound division, also featuring films presented by Urbanworld and African Film Festival. #SchomburgFilmSeries