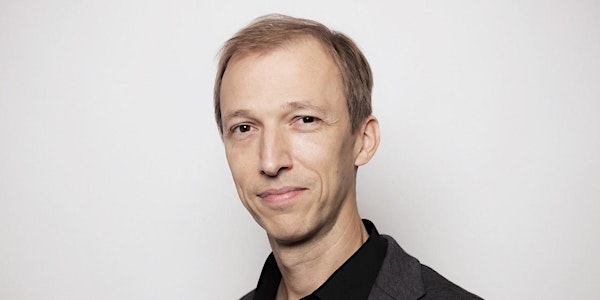 France - Singapore Science and Innovation Lecture Series (Prof F. Magniez)
Come hear from Prof Frédéric Magniez, Chair of Information and Digital Sciences of the Collège de France on the future of quantum computers
When and where
Location
Alliance Française 1 Sarkies Road Singapore, 258130 Singapore
About this event
The France-Singapore Science and Innovation Lecture Series is jointly presented by the French Embassy in Singapore, the Collège de France and the National Research Foundation Singapore, in partnership with the Université Paris Sciences et Lettres.
This lecture by Professor Frédéric Magniez, Chair of Information and Digital Sciences at the Collège de France on quantum computing is also supported by Atos.
Why do we need quantum computers?
Summary
Quantum mechanics has already revolutionized our society, especially computer technologies. Extreme miniaturization and near-instantaneous communication have pushed data processing far beyond all human capabilities. Nevertheless, at a macroscopic level, our computers still process information as Alan Turing predicted in 1936 with his mathematical model of computation, known as the Turing machine. However, since quantum theory allows paradoxes that classical physics cannot explain, Richard Feynman suggested in the 1980s that quantum information processing at a macroscopic level could lead to drastic accelerations, and above all could revolutionize the concept of calculation itself.
This led Richard Feynman to challenge our current and future computers to simulate quantum systems. Although this task seems forever beyond the reach of the computers we have built so far, quantum computers could be the answer. While it was impossible to predict whether they would ever exist, they were intensively studied as theoretical objects for 40 years, leading to a revolution in both computer science and physics. Many quantum algorithms have been discovered for very crucial tasks that were out of reach for our current computers, by taking advantage of the possibilities of quantum physics to accelerate their computations well beyond our expectation. At the same time, quantum information science has established itself as a new field bringing together computer scientists and physicists.
With all the amazing and recent advances in quantum technologies, this conceptual revolution could become reality and impact our daily lives. Prototypes of quantum computers are gradually emerging. Although still very limited, they have already demonstrated their superiority over our best supercomputers. Unfortunately, they are not yet powerful enough to solve useful new challenges.
At this historical moment, this presentation will attempt to demonstrate the usefulness of such a quantum computer. Starting from the first proven advantages based on simple quantum paradoxes, we will present how the most important quantum algorithms were discovered and the current challenges to implement them. This will hopefully give the audience a better understanding of the potential of these futuristic machines.
About the Speaker
Frédéric Magniez became a CNRS researcher after graduating both in mathematics (agrégation) and computer science (PhD) and is today a CNRS Director of Research at the Institut de Recherche en Informatique Fondamentale (Institute for Fundamental Computer Science Research). From 2013 to 2017, he ran the Algorithms and Complexity group, whose research in quantum computing is recognized worldwide. In 2015, he became Deputy Director of the Fondation des Sciences Mathématiques de Paris, before taking over as Director of Institut de Recherche en Informatique Fondamentale at the Université Paris Cité in 2018. Professor at the Collège de France from 2020 to 2021, holder of the Annual Chair in Informatics and Digital Sciences, he taught quantum algorithms.
Professor Magniez' research focuses on the design and analysis of randomized algorithms for processing large data sets, as well as the development of quantum computing, particularly algorithms, cryptography and its interactions with physics.