Description
Pre-certification program for established professionals wanting to gain a deep knowledge set with the Disruptive Design methodology for activated change making.
Our Masterclass program is designed for established professionals and educators who are committed to expanding and evolving their capacity to activate positive social change through their practice. Through 3 intensive days we drive through the 12 units of the Disruptive Design Methodology and explore the application this approach through real-world issues. Participants will be eligible to apply for our certification program upon successful completion of the Masterclass.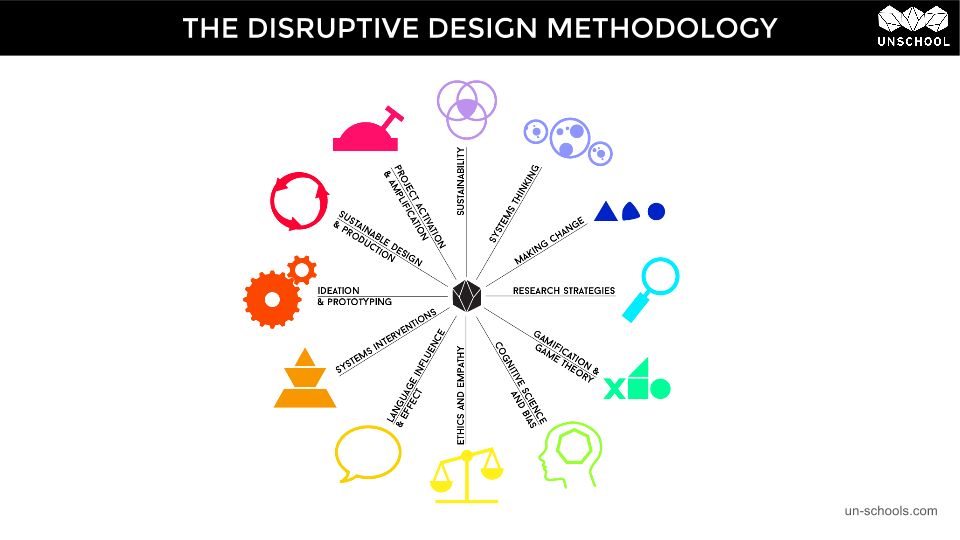 This Masterclass is taught in English by UnSchool founder Dr. Leyla Acaroglu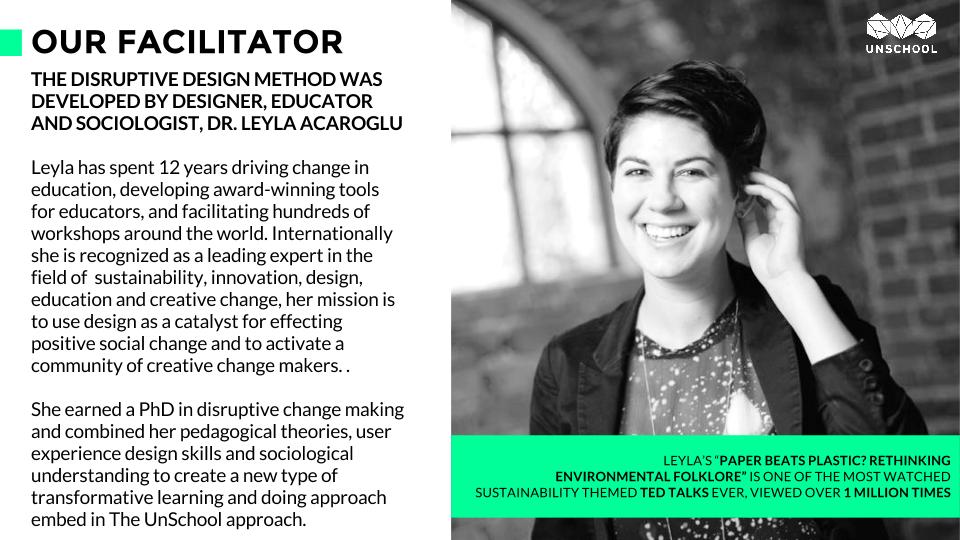 LOCATION
The Masterclass retreat is located in a beautiful property 2 hours by train from Paris, in the countryside close to Switzerland, Villersexel. The closest Train Station is Vesoul.
LOCATION FACILITIES
The property that is hosting our Masterclass include the following facilities for participants enjoyment:
Spa area

Spacious living room and relaxation area

Beautiful large house with a dining room

Walks and outdoor relaxation

Accommodations for up to 8 people


SCHEDULE
Participants can travel to Villersexel via train from Paris to arrive by the morning of the 2nd for an 11am start.
Wednesday 2nd Nov
Arrive and start sessions: 11am
Lunch: 2pm
Complete day's sessions: 6pm
7pm: group welcome dinner
Thursday 3rd Nov
9am: sessions start
1pm: lunch
6pm: finish sessions
Friday 4th Nov
9am: sessions start
1pm: lunch
4pm: finish session
4pm: closing reception
5pm: departure