Description
FranCamp is the first social media un-conference for the franchise industry for 2012 and will be held in Atlanta, GA May 4th. Attendees can earn 50 CFE credits!
Social media and social media related topics are the most talked about in franchising and even at huge events like the annual IFA conference, helpful information is sometimes hard to come by.
We realize that social media is a rapidly changing field and many marketing professionals, CEOs, franchise development staff and franchisees lack a clear roadmap for where to start with social media and how to weave together all the relating pieces that make up a successful social media and online content strategy.
What FranCamp is Not
If you work in the franchise industry, you know that franchise conferences are often full of vendors making pitches for services and products. Sometimes the information is helpful and it rarely goes into the real 'recipe' for using social media.
We want to change that.
Who Should Attend
Anyone who works in franchising. Franchisors – CEOs, COOs, VPs of Marketing and VPs of Franchise Development. Anyone who deals with franchise sales and lead generation, anyone who handles consumer side marketing should attend. If you work in the marketing department of a franchise system, this is for you. If you own a franchise and want to learn more about how you can boost your local marketing, this is for you.
Limited Registration
Registration opens March 15th and is limited to one hundred attendees. This is a high-power and intimate session. FranSocialCamp is designed to by inexpensive – total cost for flights, hotel and the $149 per person, making it one of the least expensive social media conferences in the country. Less costly doesn't mean we skimp on content – you'll have a hard time finding a better and more packed agenda than this one.
Lunch is included on Friday. Tuition comes with a very cool FranCamp T Shirt and copies of all presentations.
Organizer of FranCamp Atlanta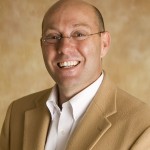 Joe Mathews, Founding Partner
Founder of the Franchise Performance Group, has over 20 years experience with such national chains as Subway, Blimpies, Motophoto, and Entrepreneur's Source.  Mathews specializes in the area of franchisee recruitment, sales, and franchisee performance.  He is a regular presenter at IFA conferences and is an instructor with the ICFE (Institute of Certified Franchise Executives).  Mathews is author/co-author of four books, Street Smart Franchising with Don Debolt and Deb Percival, Franchise Sales Tipping Point with Thomas Scott,Developing Peak Performing Franchisees with Deb Evans, and Meaning of Life Project.
Joe@FranchisePerformanceGroup.com

Deb Evans, CFE 
Sr. Franchise Operations Consultant 
Deb spent 16+ years with Computer Explorers, the nation's leader in technology education as an instructor, franchisee, and CEO.  As a  franchisee she was recognized as Top Producer, Mentor of the Year (2 years) and Franchisee of the Year. Deb specializes in franchise operations, franchisee relations, and social technology strategies.  Deb is co-author ofDeveloping Peak Performing Franchisees with Joe Mathews.  Follow Deb on Twitter @DebCE, find her on LinkedIn, Google+, Facebook and listen to her weekly radio show, Social Geek Radio where she discusses the use of today's social technologies on the Web.
Deb@FranchisePerformanceGroup.com