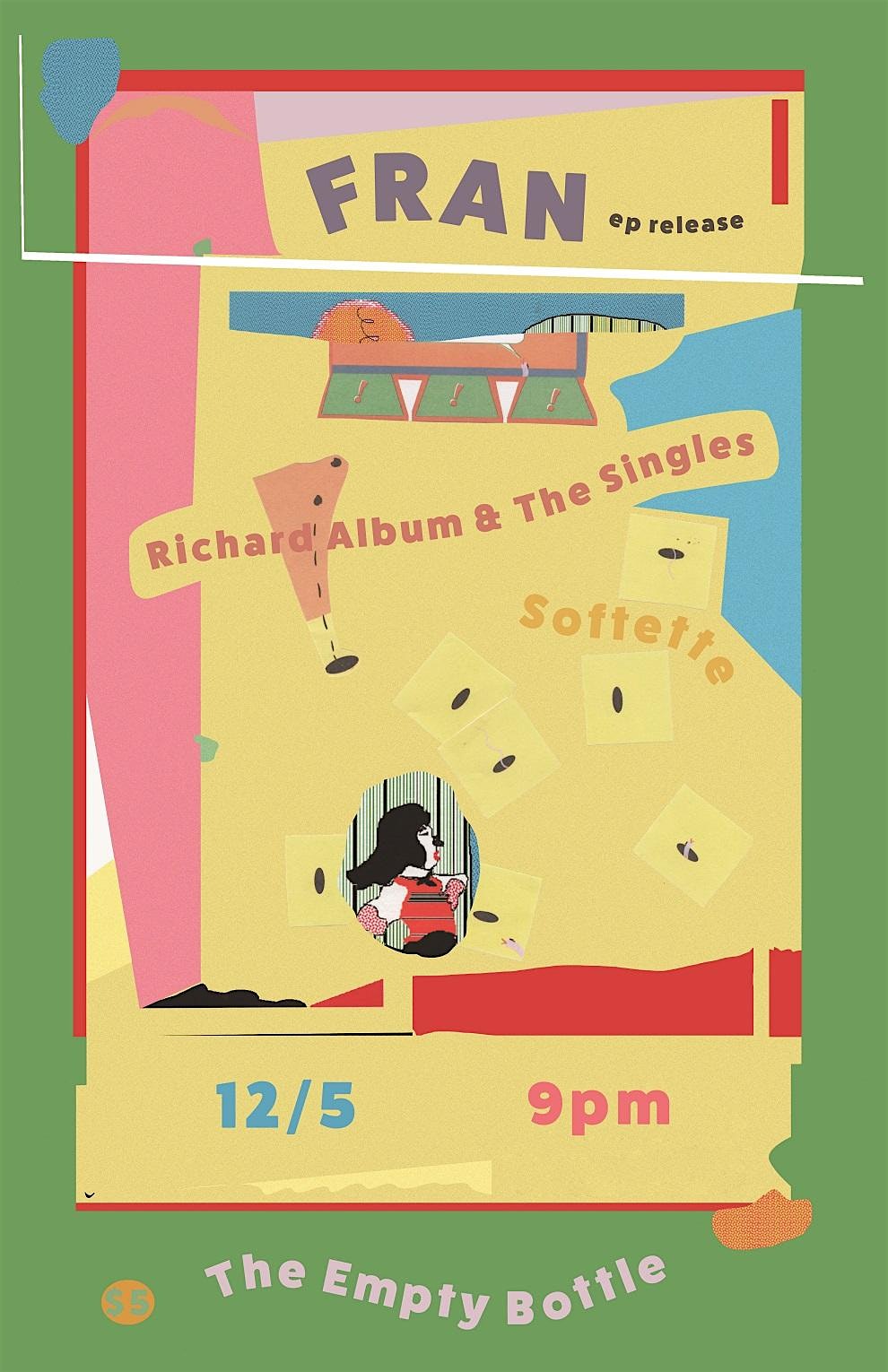 About this Event
FRAN delivers a bold approach to creating graceful and empowering alternative rock. On their debut EP, More Enough, FRAN sharpens up and transcends their blissful dreams into reality. With tip-toeing guitar lines and soothingly comfortable vocals to match, their music paints a picture of vast landscapes, somewhere near the countryside, waiting to be explored and for love to be found. Come bare witness to FRAN's new EP in a live setting for the first time and maybe you'll find that love that you had no idea you'd been longing for.  
Joining the party is Chicago's reigning matinee idol, RICHARD ALBUM. Hot off a direct support gig for STEF CHURA here back in May, ALBUM plays the hits of tomorrow, today. After just releasing new synth pop classic, Richard Goes Cold, (just in time for the season) this guy sure does have a lot of sing about. This time, ALBUM has his top-notch, power-pop backing band THE SINGLES in tow. Get ready to walk on some sunshine with "Chicago's reigning matinee idol".
Chicago three-piece SOFTETTE returns after opening for BIG SYN's record release show back here on Free Monday in October. Having ran their circuit in the DIY community with plenty of praise, we're eager to bring them back in our walls and get um bubbly. Melodic and fuzz driven pop rock that make your insides soar into rapture.