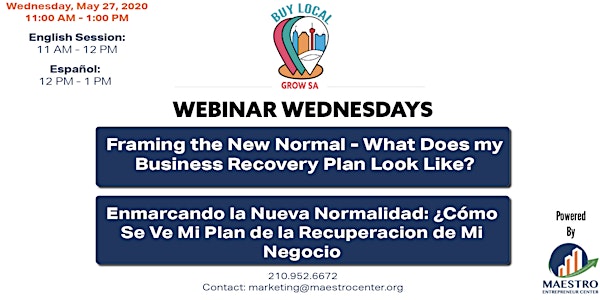 Framing the New Normal: What Does my Business Recovery plan Look Like?
What does the new normal look like once we have flattened the curve? In these unprecedented times we will discuss our business recovery plan
About this event
Link to join us on Zoom: https://heb.zoom.us/j/96186170760__;!!D38LNok!gtCcBvrz24WtzZb9IvciSmZnwGmkMZEzVw0kOKaG2Ce2G6gfR1RMB5_Nmd-puS8m$
In this webinar we will be touching on our recovery plan. We must take into account the course of action we will take as responsible business owners when it comes to opening our businesses back up for the public. We will discuss the things that your business needs to implement in the day to day as well as how your business can make a smooth recovery and transition back into the new normal.