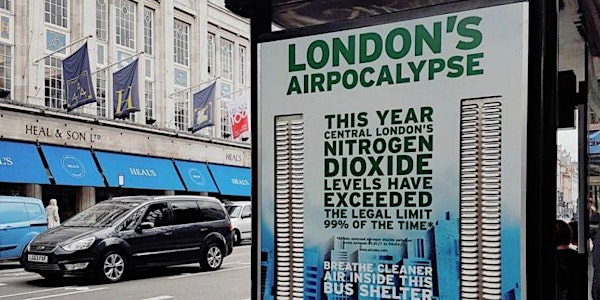 Framing climate change as an air pollution issue - research & reporting
Location
Sage Hall
205 Prospect Street
Room 41C
New Haven, CT 06511
Description
Framing climate change as an air pollution issue - research & reporting

A talk by Rohan Naik, 2018 YPCCC/Pulitzer Climate Reporting Fellow &
Dr. John Kotcher, George Mason University's Center for Climate Change Communication

Friday, January 18, Sage Hall, Room 41C, 205 Prospect St.
Lunch served at 12:45pm, Talk 1-2pm


Please join us on January 18th for this exciting talk and to learn more about the 2019 YPCCC/Pulitzer Climate Reporting Fellowship (applications due Feb. 25).

Significant reductions in the use of fossil fuels are needed to limit climate change, yet people consistently rank climate change as a low national priority and many citizens remain disengaged with the issue. John will discuss recent research that illuminates how informing people about the negative health impacts of air pollution from fossil fuels can increase public demand for a transition to clean energy. Rohan will speak about his experience as a YPCCC/Pulitzer fellow reporting on air pollution in London, its history, and the communities it most affects
Rohan Naik was the 2018 YPCCC/Pulitzer Climate Change Reporting Fellow. He graduated from Yale College in May 2018 with a degree in history. While at Yale, he wrote for the Yale Daily News and The New Journal, and also reported for ProPublica and The New Haven Independent. He currently works as a researcher at The Documentary Group, a documentary film production company in New York City..
John Kotcher, Ph.D. is a Research Assistant Professor at George Mason University's Center for Climate Change Communication where he conducts research on science, environmental, and risk communication. His work focuses on how people respond to public engagement by scientists, how to effectively communicate about the public health implications of climate change and air pollution, and how civic organizations can most effectively recruit, organize, and mobilize citizens—especially political conservatives—to demand action on climate change.

We look forward to seeing you on January 18th.