Description
New Location !! Come join the Fun at Captain Scott's in Sanwich and learn How to make one of these very Popualr Art Pieces in a 2 Hours Class. The class starts at 7PM, and ends at 9PM. If your have any treasures, bring them to put into your Art Piece.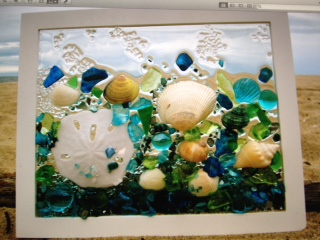 Please Note you will need to return to pick up your Art Piece at Captain Scott's the next night or when you can within a few days..
Come early and have dinner first ~ You won't be dissappointed!
Seats will be limited. $40.00 includes everything, but if you want to bring a special treasure to add to your Art Piece please do.
Call for more info 508 648 4302