Framed Glass Art at the Industry Ale House~Try the "BRUNCH" Menu
Description
We are on the Road ! Come Join us at the Newest Hot Spot in Forestdale (Sandwich) The "Industry Ale House"
A Mimosa is included with the purchase of the Framed Glass Art Ticket
Come early, Have a delicious BRUNCH You won't be disappointed !
The class starts at 12:30 PM, and ends at 3:30 PM. Please Note you will need to return to pick up your Art Piece at the Industry Ale House the next night or when you can within the week.. ( Have another Beer, Just Because ! )
Seats will be limited. $40.00 includes everything, but if you want to bring a special treasure to add to your Art Piece please do.
Call for more info 508 648 4302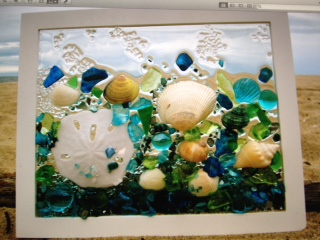 Mermaids will beon Sale at thsi Event ~ $10.00 ~ $12.00