Framed Glass Art at the Eastwind Seafoods Buzzard Bay SOLD OUT !
Description
We are on the Road ! Come Join us at the EASTWIND SEAFOOD
Come early, Eat Dinner You won't be disappointed !
The class starts at 7PM, and ends at 9PM. Please Note you will need to return to pick up your Art Piece at the the Eastwind Seafoods next night or two.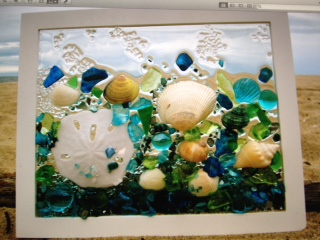 Have a Beer, Just Because !
Mermaids will be for Sale at this Event $10.00 ~ $12.00
Seats will be limited. $40.00 includes everything, but if you want to bring a special treasure to add to your Art Piece please do.
Call for more info 508 648 4302