Description
Frame4Frame Film Festival celebrates the independent film industry by bringing some of the finest films from around the world to Arlington, Texas. The festival also spotlights the work of our talented local filmmakers and the passionate stories they tell through the unique medium of film.
The festival will take place in the state of the art facilities of the Studio Movie Grill at Lincoln Square in Arlington, Texas. Participants will leave entertained and inspired to make a difference in their local communities.
Friday, September 20 - 7:00 pm – Join us for our very special "Red Carpet" event screening! $20.00 Come and meet Cooley High's own Lawrence-Hilton Jacobs who will be available for photographs, autographs and questions from the audience after the screening.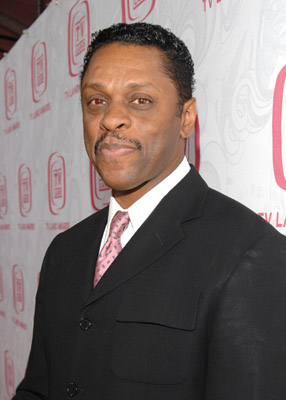 7 p.m. Showtime
Purgatory
Charles Bush
Dallas, TX.
Short Feature
After the untimely death of her husband and son, a grieving widow finds herself the prime suspect in a seemingly unrelated murder investigation.
7:45 p.m. Showtime
Cooley High
Michael Schultz
Milwaukee, WI.
Feature Narrative
Like American Graffiti, Cooley High deals with girls, school, and police troubles as a group of high school seniors prepare for post-high-school life.
Saturday, September 21 (1 pm - 4 pm)
Film Block #2 $10

1 p.m. Showtime
Everyone Calls Me Ori
Vadim Lasca
Venezuela
Short Documentary
Oriana, whom everyone calls Ori, is a completely normal 12 years-old girl and she has vitiligo. She decided herself, to write her story to help others.
Jenny & the Wolf
Ben Borst
Dallas, TX.
Animation
A young girl living in a storybook forest finds an injured wolf and a friend.
The Last Kids
Sheril Rodgers
Boyd, TX.
Short Narrative
The story of Taven and his cousin Stanley who live in an Apocalyptic time where all the adults are zombies and the children are survivors (The Last Kids).
The Moment After That
Rock White
Dallas, TX.
Short Narrative
A woman with the ability to stop time, Ani, meets with her daughter's teacher only to learn that she has the ability to stop time.
Q & A
1:30 pm Showtime
Machismo
Gabriel Duran
Lewisville, TX.
Short Narrative
A couple of days out of jail, Freddy is eager to show his new baby boy the ropes on how to be a man. Freddy's machismo however gets him into something he wasn't expecting.
Malice
Elias Moreno
Grand Prairie, TX.
Micro Short
An innocent 13 year-old black teenager is charged with manslaughter for the death of his older brother.
Heavenly
Ya'ke Smith
Austin, TX.
Short Narrative
Crystal, a former ballet dance, returns home after being sex-trafficked and struggles to shake the physical and psychological trauma she endured while "in the life."
Family Box
Ron Clemons
Irving, TX.
Short Narrative
Charles Jr. has never gotten a chance to be raised by his father, who has been in and out of prison, his whole life. He leans on his mother for guidance and the ways of manhood.
Q & A
2:30 pm Showtime
Soul Alley
Ted Irving
Houston, TX.
Feature Documentary
This documentary is the telling of life on several all black neighborhood streets during the Vietnam War.
Saturday, September 21 (4 pm - 7 pm)
Film Block #3 $10.00
4:00 pm Showtime
Moments in Paradise
bellopropello
Switzerland
Animation
Plants are growing in paradise; one of them nicer, more beautiful and taller than all the other and provokes a disciplinary action.
Once Upon a Time
George Wada
Arlington, TX.
Micro-Short
This film takes a look at coming to America and the hopes and dreams of the travelers. Sometimes are not nice. However we as people will make things right. America is still the land of opportunities
Two Sturdy Oaks
Eric Tejada
Corinth, TX.
Micro-Short
An unconventional structure telling the story of young man lost in thought after receiving dreadful news over the phone.
Alora
Nicholas Muthersbaugh
Dallas, TX.
Short Narrative
A mother, training as a NASA astronaut, has to make a choice between her dream of space and the love of her daughter whom she would leave behind.
Cakewalk
Aritra Das
Mumbai
Short Narrative
Shilpa Sen starts her day on a wrong note. Her car, just like her luck have betrayed her at the last moment. This film deals with a whimsical 24 hours of her life.
Q & A
4:50 p.m. Showtime
Cut-off
Ryan Cauchi
Sydney, Australia
Micro-Short
A true millennial horror story!
Don't Die
Cody Lovorn
San Antonio, TX.
Micro-Short
After deciding to turn in for the night, Cody can't figure out if there is someone else in his house or if his mind is playing tricks on him.
The Witches of the Watch
Roger Sampson
Dallas, TX.
Short Narrative
A single mom and her daughter move to a neighborhood where a coven of housewife witches reside.
Q & A
5:20 p.m. Showtime
The Wake of Light
Renji Philip
Los Angeles, CA.
Feature Narrative
A romantic drama about a young lady slowly losing hope while caring for her aging father and their broken down farm. One day she meets a charismatic young man on a cross country road trip, who falls for her and asks her to come with him. Now she has an impossible choice to make.
Saturday, September 21 (7 pm - 10 pm)
Film Block #4 $10
7: 30 p.m. Showtime
Wolf
Ya'ke Smith
Austin, TX.
Feature Narrative
A family is shaken to the core when they discover that their son has been molested. As they struggle to deal with the betrayal, their son heads toward a mental collapse because of his love for his abuser.
Sunday, September 22
Film Block #5 $10 (4 pm - 7 pm)

4 p.m. Showtime
Transitions
Sana Syed
Dallas, TX.
Short Documentary
The journey of a family from the U.S. who moved to Cambodia to combat human trafficking by transitioning young girls out of brothels.
My Theatre
Kazuya Ashizawa
Japan
Short Documentary
Although this Cinema was closed 55 years ago, people are still coming. The story of the man who put a fire on the projector today and declared, "I will never let go!"
Him

Daniel Montoya
Dallas, TX.
Short Documentary
A look into the life of a transgender rights activist, Ethan, as he fights for equality in conservative Texas
Q & A
5:00 pm Showtime
Bully
Aaron Alon
Houston, TX.
Feature Narrative
Bully is a dramatic musical about Sam Bradley, a young man who commits suicide after being repeatedly bullied in school. The story follows Sam and the lives of those around him in the days leading up to and following his suicide.
Q & A

6:15 pm
Awards Presentation
Come out and meet the cast, take photos, and take part in a Q&A sessions after the screenings.

Friday, September 20 - 7:00 pm – Red carpet event screening & films

Saturday, September 21 - 1:00 pm - 10:00 pm - Films All Day
Sunday, September 22 - 4:00 pm - 7:00pm – Afternoon screenings and awards presentations
Film Blocks, Single day and Festival Passes Available.





Organizer of Frame4Frame Film Festival