Fra "boss" til business

Tuesday, September 17, 2019 from 7:00 PM to 9:15 PM (CEST)
Event Details
SIRKULÆRØKONOMI @ FIRST TUESDAY BERGEN
Fra "Boss" til Business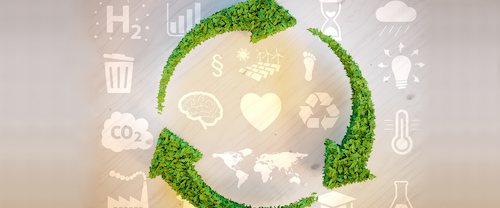 Det er mye prat om sirkulærøkonomi, men First Tuesday Bergen og Entro har funnet fram prosjekter som har beveget seg forbi prate-stadiet. Ny og mer effektiv utnyttelse av allerede eksisterende ressurser kan skape nye produkter, nye forretningsområder og øke inntjeningen – og samtidig spare miljøet og kutte utslipp.
Mye av disse ressursene har tradisjonelt blitt sett på som avfall eller ukurante løsninger, men knapphet på ressurser og økende fokus på utslippskutt åpner nye markeder og behov og bare fantasien setter grenser for hva som kan utnyttes nye og bedre måter. Bedrifter kan sitte på en gullgruve uten å vite om det.
Ny bruk av alt fra eksisterende bygg, energi og avfall står på agendaen tirsdag 17. september under Innovasjonsuken OPP. Samtidig gir vi deg en titt inn i hvordan foregangsbedriftene jobber og også en innføring i verktøy og ideer som kan hjelpe din virksomhet finne potensialet i og utnytte allerede eksisterende ressurser bedre. Kan det være starten på noe helt nytt?
TID: tirsdag 17. september 2019, kl 19.00
STED: Litteraturhuset i Bergen
ADRESSE: Østre Skostredet 5
Få med deg...
Fremtidens bygg og industrier er allerede i drift
Annika Rødeseike - Rådgiver @ Entro AS avd Bergen
Fra boss til business
Erlend Simonsen - Teknisk Direktør | Utvikling og digitalisering @ DNB Næringseiendom
Veien mot et grønnere 2030
Tora Haslum Myklebust - Kontraktsleder @ Velde Asfalt
Hvordan gjøre Bærekraft til et langvarig konkurransefortrinn
Monica Hannestad - Partner @ Demos
Torhild Eide Torgersen - Partner @ Demos
Markedsplass for overskuddsmat til bærekraftig mote
Sophie Wiik - Strategisk investor @ Fjong, plattformen for bærekraftig mote.
Ungt Entreprenørskap og Ungdomsbedriften Opplett
Kristina Mowatt Storm - Daglig leder @ Opplett
William Ingvaldsen - Produksjonsansvarlig @ Opplett
Mathias Bjørgo - Markedsansvarlig @ Opplett
Anna Folmann - Økonomiansvarlig @ Opplett
Annika Rødeseike

Fremtidens bygg og industrier er allerede i drift

For å stoppe klimaendringene er det vel så viktig å ta vare på det vi har som å investere i noe nytt. I diskusjonene om hvordan vi skal løse klimautfordringene er svaret ofte noe som er nytt: ny teknologi, nye krav, nye måter å samarbeide på, nye bygg eller industrielle produksjonsmetoder. Men fremtidens bygg og industri er allerede i drift og det er ressursbruken som avgjør hvilken miljøbelastning de vil ha i fremtiden og hvor sterk konkurransekraft bedriftene bak vil ha. I Entro er vi opptatt av å ta godt vare på og utvikle de byggene og industriene som allerede står og sikre det mest bærekraftige og direkte lønnsomme ressursbruket.Hvordan sikrer vi smart og lønnsomt ressursbruk på dagens bygg, hvordan kan vi ta i bruk restmaterialer innen industrien og foredle det til nye produkter og hvordan utvikler vi byggene og industriene våre til å møte framtiden?

Annika Rødeseike har en mastergrad i sosial- og kognitiv psykologi med bærekraft som fordypningsfelt. Hun er tidligere prosjektleder i bGreen og jobber i dag som rådgiver i Entro AS avdeling i Bergen. I Entro arbeider hun med virksomheter som JDE, KODE Museene og Vestenfjeldske eiendom i tillegg til å være en del i teamet bak årets Entroseminar - Bærekraftige bygg og byer som går av stapelen 22-23 oktober i Bergen.

Erlend Simonsen

Fra boss til business

Fra ENØK til bærekraft. En reise fra Bergens første rådhus til moderne kontor lokaler. «Vi lever som vi lærer» - hvordan tenker en spesielt bærekraftig leietaker Hvor finner vi inspirasjon til ombruk? Ombruk og gjenbruk – hvordan kan det løses i praksis? Er det «lovlig» å bruke brukte materialer? Et praktisk eksempel Kan «boss» sortering gjøres attraktivt?

Erlend Simonsen, Direktør for Utvikling og Digitalisering i DNB Næringseiendom. Bekledd ulike stillinger i DNB siden 2005. Har i dag ansvar for utvikling- og gjennomføring av prosjekter på kontor, kjøpesenter og hotell bygg. Ansvar for IT forretningsstøtte og digital integrasjon mot bygg-tekniske tjenester. Utdannet elektro ingeniør, erfaring fra offshore, næringsmiddel og næringseiendom. Stort energi og miljø engasjement. Har sittet 6 år i styret i Grønn Byggallianse og sitter i dag blant annet i Standard Norge komite for byggautomasjon.

Tora Haslum Myklebust

Veien mot et grønnere 2030

Foredraget fokuserer på Velde sin reise fra liner drift til sirkulær drift, og noen tanker om veien videre.

Velde er pukkverket som utviklet seg til å bli en totalleverandør av pukk, asfalt, betong, industrigulv og gjenvinning. I dag er vi en kunnskapsbasert og fremtidsrettet bedrift som setter både kunder, tilsette, miljø og klima høyt: Vi bryr oss! Vi er ca. 300 tilsette og holder til i Mandal, Sandnes, Forus, Haugesund og på Stord.

Sophie Wiik

Markedsplass for overskuddsmat til bærekraftig mote

Medgründer og tidligere daglig leder i Too Good To Go Norge AS, verdens største nettbaserte markedsplass for overskuddsmat, tilstede i flere europeiske land. Det norske selskapet ble solgt til det globale selskapet Too Good To Go AsP i mars. I dag er Sophie Wiik styremedlem samt strategisk investor i Fjong, plattformen for bærekraftig mote.

Tekstilindustrien er verdens nest mest forurensende industri etter olje og gass. Samtidig har vi nordmenn i gjennomsnitt 359 klesplagg hver i skapet, mens hvert femte plagg ikke blir brukt (SIFO 2016 og Movinga 2019). Ifølge Framtiden i våre hender kjøper vi rundt 70.000 tonn nye klær hvert år her til lands. For å produsere 1 kg bomull kreves det 10 000 liter vann – og dette i en verden hvor mangel på drikkevann er et stort problem. Sammenlignet med i 1995 kaster vi 79 % mer klær årlig. Denne industrien er overmoden for endring.

"Jeg drømmer om at bærekraftig livsstil skal være lett tilgjengelig for alle, og føler at vi er på rett vei! Jeg brenner for miljø og gjenbruk"

Monica Hannestad og Torhild Eide Torgersen

Hvordan gjøre Bærekraft til et langvarig konkurransefortrinn

Bærekraft er i dag høyt på agendaen, og det sprer om seg med både teknologi og metoder for å gjøre bedrifter, samfunn og privatpersoner mer bærekraftige. Men til tross for at vi har mye relevant teknologi, tydelige vitenskapelige bevis og konkrete metoder for endring, rapporterer kun 1 av 5 bedrifter at de har noen plan for sin egen bærekraftige utvikling, og 91% av ressursene globalt blir ikke gjenbrukt. Vi påstår at bærekraftig utvikling først og fremst er et kulturproblem og at nøkkelen for å lykkes på lang sikt ikke handler om teknologi eller modeller, men om metodisk kultur- og strategiarbeid.

Torhild Eide Torgersen
Torgersen er utdannet siviløkonom fra NHH, Kaospilot fra Århus og NLP-coach fra PPTI, London.
Hun har jobbet med Design Thinking og Systems Thinking i en årrekke. Torgersen brenner for å utfordre etablerte tankesett, og anerkjenner viktigheten av å koble det analytiske og tekniske med det kreative og kunstneriske, slik at en skaper løsninger som er reelt innovative og bærekraftige. Hun har drevet sitt eget firma Skrible AS, vært medgründer av Impact HUB Bergen, klyngeleder for designklyngen DesignArena/HumanInnovation og leder for eksperimentering i Design Region Bergen. I dag er hun partner i Demos Norge.

Monica Hannestad
Hannestad har en MBA i Strategisk Ledelse fra NHH, er opprinnelig biolog fra UiB.
Arbeidserfaringen hennes er bred, fra legemiddelindustri, kommunikasjon og ledelse i treningsbransjen til filmproduksjon samt oppbygging og drift av NGO-en Design Region Bergen. Hannestad brenner for framtidig næringsutvikling gjennom å strategisk inkludere menneskelige behov og bærekraft i forretningsutvikling. Hun har et bredt nettverk på tvers av sektorer i Norge og Norden, samt gode kontakter innen innovasjonsmiljø og akademia. Hun har god erfaring med politisk nettverksjobbing, som foredragsholder og som opinionsleder. I dag er hun partner i Demos Norge.

William Ingvaldsen, Mathias Bjørgo, Kristina Mowatt Storm, Anna Folmann

Ungt Entreprenørskap og Ungdomsbedriften Opplett

Opplett designer og produserer vanntette bærenett laget av gjenbruksmaterialer, hovedsakelig regntøy. Vi samler inn regntøy fra ulike aktør som XXL og Aalesund Protective Wear som egentlig skulle ha blitt kastet. Bærenettene designes ved å se etter ulike løsninger i regntøyet og klipper det til. Etter dette blir de sydd av ALF, senter for arbeidslivsforberedelse, en lokal attføringsbedrift.

Vi er Opplett, tidligere ungdomsbedrift, men er nå i prosessen med å etablere oss som aksjeselskap. Bedriften består av fire elever fra Amalie Skram VGS. William Ingvaldsen (Produksjonsansvarlig), Mathias Bjørgo (markedsansvarlig, Kristina Mowatt Storm (daglig leder) og Anna Folmann (økonomiansvarlig)
Dette arrangementet arrangeres i samarbeid med: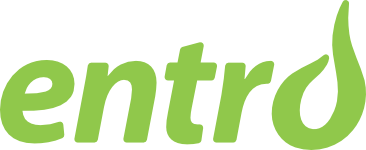 When & Where

Litteraturhuset i Bergen
5 Østre Skostredet
5017 Bergenhus
Norway


Tuesday, September 17, 2019 from 7:00 PM to 9:15 PM (CEST)
Add to my calendar
Organizer

First Tuesday Bergen er et uformelt nettverk som kobler innovasjon, ressurser, produkter, tjenester, kunder, leverandører, foretak, mennesker, kompetanse og idéer.
Er du en entreprenørtype eller en investor som alltid jager nye idéer og higer etter å gjøre suksess sammen med andre? Eller er du på jakt etter ny jobb, eller kanskje du trenger folk? Kunne du tenke deg å treffe både slips og nerder på et uformelt sted i en uformell setting med en forfriskning i hånden? Det kunne vi. Derfor har vi gleden av å invitere alle våre medlemmer til nettopp et slikt sted.

NB! Det koster ingenting å bli medlem og alle våre arrangement er gratis!
For mer informasjon om tidligere tema og foredragsholdere se her