Description
Dearly beloved, we are gathered here today to get through this thing called digital marketing – let's go crazy!
Join FPRA Tampa Bay for a digital revolution at one of the fastest growing digital agencies in Florida – Sparxoo. On Thursday, January 19, at 8 a.m., we will explore how content has revolutionized the digital landscape. We'll chat about the content of yesteryear (circa 1999), content today, and wrap up with an interactive content throwdown.
Is your news release SEO friendly? Does your brochure content translate to the web content? Sparxoo is the "Google" office of Tampa Bay, with innovative office space.
Coffee and snacks will be provided.
Parking: Free parking on the street, or park in the public garage. Sparxoo is on the corner of Harbour Place Drive & Harbour Post Drive.
*** Space is limited for this event, and the free spots will fill quickly. RSVP ASAP! ***
---
About Our Digital Expert: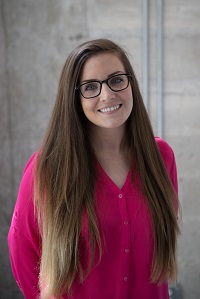 Emily Culclasure is a content marketing czar at Sparxoo, where she leads content strategy and content creation for clients ranging from mid-market organizations to Fortune 500 companies. Before Sparxoo, she was a digital analyst at a global digital marketing agency and specialized in offsite SEO campaigns, SEO strategy, and content campaigns. Learn more about the Xoo (zoo) here.