Sales Have Ended
Registrations are closed
Please contact the Organizer to see if extra tickets are available.
Sales Have Ended
Registrations are closed
Please contact the Organizer to see if extra tickets are available.
Description
You're invited to our FPA NorCal 2018 networking dinner party
Date: Tuesday, May 29th, 2018
Time: 6:30 pm to 8:30 pm
Location: LendingClub, 595 Market Street, 2nd Floor, San Francisco, CA 94105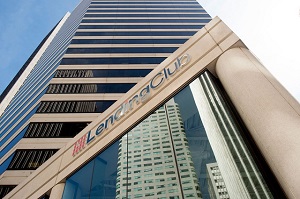 Located one block from the Palace Hotel where FPANorCal is held.
Why attend
Meet invited FPANorCal 2018 Speakers and Planning Committee members, FPA chapter board members
Mingle over dinner and drinks
Gather with friends in town for the conference
Network with Bay Area financial advisors
Compare notes with attendees on what they learned at FPANorCal

Your hosts
LendingClub Asset Management (LCAM) is a wholly-owned Registered Investment Advisor (RIA) subsidiary of LendingClub Corporation (NYSE:LC) that offers a variety of investment strategies for private funds and separately managed accounts which invest in a portfolio of loans, including unsecured consumer credit, small business, patient solutions and automobile loans facilitated through the LendingClub platform.
The Stonecrest family of businesses has been involved in real estate investing since 1986 and has underwritten over $1 billion in loans. Our private investment funds are designed to enhance client portfolios with real estate and fixed income alternatives that aim for absolute returns and steady income with low market correlations.
At FlexShares ETFs our focus is on understanding and responding to investor needs. Investors can benefit from our expertise in index management, quantitative research, fixed income and multi-asset class solutions. We are the Northern Trust's ETF business and the depth and breadth of our expertise is delivered through our outcome-oriented ETF solutions.
FAQ
Do I have to be a FPA NorCal 2018 conference attendee or FPA member to attend the party?
Not to worry! All financial advisors are welcome to register for this networking party, as well as FPA chapter board members, FPA NorCal 2018 speakers and 2018 Planning Committee members.
What if I am not a financial advisor, FPA NorCal 2018 speaker or planning committee member, or FPA chapter board member? I'm popular, you know.
Great, we look forward to meeting you! Confirmation of your RSVP and party entrance is at the discretion of the hosts.
Do I have to register and bring my printed ticket?
No need for printed tickets but networking party RSVP is required, please. Use the green button to register. Walk-ins will be signed up and given a name badge at the door, if space is available. Thank you.
Will there be food and drinks?
Yes, plenty!
---
For financial professional use only. Not for use with the investing public.
Before investing, carefully consider the FlexShares investment objectives, risks, charges and expenses. This and other information is in the prospectus and a summary prospectus, copies of which may be obtained by visiting www.flexshares.com. Read the prospectus carefully before you invest.
The FlexShares ETFs are distributed by Foreside Fund Services, LLC.
Please remember that all investments carry some level of risk, including the potential loss of principal invested.