Description



Fourth Friday Fundraising
Fund development is key to the success of every non-profit, yet, best practices and techniques are rarely discussed. The thought that organizations are chasing the same dollars creates a sense of competition and limited discussion related to the tools of the trade.
The Life Remodeled team, led by Chris Lambert, CEO + Founder, is looking to flip the script and shatter some fundraising myths by hosting an enlightening lunch and learn sessions on what it takes to achieve high caliber and effective fund development.
Join LR and hundreds of representatives from non-profits throughout the greater metro-Detroit area on the fourth Friday of the month from 11:30 a.m. - 1 p.m. at the Durfee Innovation Society to learn from some of the major players in the philanthropy world-- funders, donors, volunteers and non-profit staff, who are looking for insight into creating a strong development strategy.

Note: Each session can stand alone; therefore, those interested can purchase tickets for as many or few sessions as they would like.
---

Schedule:
Friday, February 22, 2019
My Journey with Fundraising: From Transactional to Transformational
Featuring Chris Lambert, CEO + Founder of Life Remodeled
Friday, March 22, 2019
Developing + Delivering Your Pitch
Featuring Chris Lambert, CEO + Founder of Life Remodeled and Dan Zwolak, CEO, seeds marketing+design
Friday, April 26, 2019
Major Gifts + Making "The Ask"
Featuring Chris Lambert, CEO + Founder of Life Remodeled; Jack Aronson, President of Clean Planet Foods; Ed Russell, President at Russell Development; Lisa Payne, Former CFO of Taubman; and Rachel Decker, Founder + President of Detroit Philanthropy

Friday, May 24, 2019
How to Craft + Share Your Personal Story + Why This is Super Important
Featuring Chris Lambert, CEO + Founder of Life Remodeled
Friday, June 28, 2019
The Art of the Nonprofit Fundraising CEO
Featuring Chris Lambert, CEO + Founder of Life Remodeled; Kirk Mayes, CEO of Forgotten Harvest; Kevin Roach, CEO of Methodist Children's Home Society; Brett Tillander, CEO of Metro Detroit Youth Clubs; and Dr. Darienne B. Driver, President & CEO of United Way for Southeastern Michigan

Friday, July 26, 2019
Fundraising Administration
Featuring Brooke Adams, Fundraising Manager at Life Remodeled and Pat McQueen SVP Education at Salesforce
Friday, August 23, 2019
Corporate Giving
Featuring Doug Maibach, Executive Vice President at Barton Malow; Rebecca Ndombi, Social Responsibility Manager at Sun Communities; Additional Speakers TBD

Friday, September 27, 2019
Measuring Impact: Why + What + How
Featuring Romy Kochan, CEO of Gingras Global
Friday, October 25, 2019
Discussion with Foundation CEOs/EDs
Featuring Tonya Allen, President + CEO at The Skillman Foundation and Additional Speakers TBD
Friday, November 22, 2019
In-Kind Donations
Featuring Chris Lambert, CEO + Founder of Life Remodeled; Harvey Berman, Construction, Contracts & Real Estate Attorney with Bodman; Terri Rubis, Environmental Account Manager at ARCADIS; Jeff Lane, Connector at Life Remodeled


---

About Chris Lambert, CEO + Founder of Life Remodeled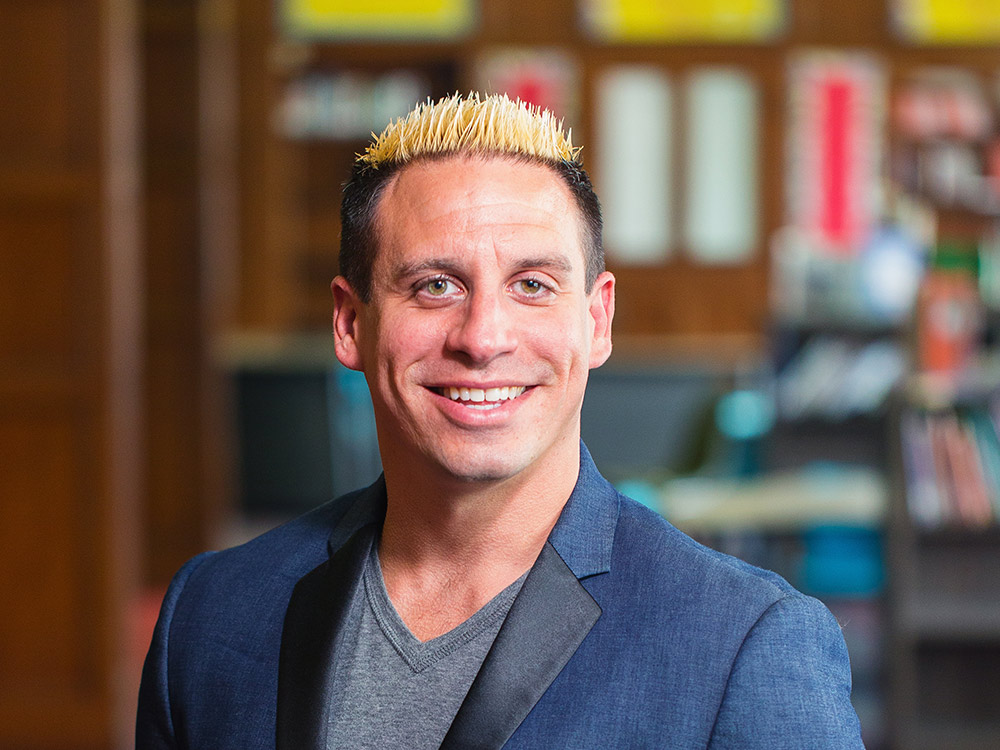 In 2011, I founded the nonprofit Life Remodeled. Although I'd never received an ounce of fundraising training, I quickly discovered that my main responsibilities would revolve around donations. At first I absolutely despised raising money, which only made it more challenging.

Since 2014, Life Remodeled has stewarded more than $26M in cash, labor and materials, and more than 55,000 volunteers from business, community and faith-based organizations to set the groundwork for sustainable change in four Detroit neighborhoods.

Recently, I've taken the study of fund development more seriously: including a six month fellowship with an international nonprofit accelerator, coursework at Indiana University's School of Philanthropy, and a yearlong fundraising program at Harvard.

Life Remodeled's long-term vision is to develop and share the most community driven, collaborative, impactful and sustainable models for urban neighborhood revitalization. Sharing is a big part of who we are, and I'm excited to help you learn the beauty of fundraising more quickly than I did.


---

Tickets
Tickets must be purchased in advance for $15 per person. Lunch will be provided, and $5 from every ticket sold will be donated to one randomly drawn nonprofit organization in attendance each month.
Please note: Tickets must be purchased for the individual session. Please be sure you are purchasing the correct ticket for the session and date you are looking to attend.
Any questions related to the event can be directed to Brooke Adams at brooke@liferemodeled.com