Description
2017 Royse Law AgTech Innovation Network
Silicon Valley AgTech Conference
Join us at the 4th Annual Silicon Valley AgTech Conference! This startup-focused event features the latest technologies and industry updates. Our 500+ attendees find partners, investors, and customers every year.
Check out the 2017 Conference Agenda! We have broadened our focus to include the latest AgTech & FoodTech technologies across the entire Ag & Food system. We have also expanded our Silicon Valley Demo Day to accommodate more startups at all stages.
We look forward to seeing you in Silicon Valley!
Learn more about the conference - watch the 2016 Silicon Valley AgTech Conference Summary and visit http://royseagtech.com/ to stay up to date on all our AgTech events.
---
---
Agenda
Time
Event / Description
Location
08:30 - 09:00 am
Registration Foyer
09:00 - 09:10 am
Welcome & Introduction - Roger Royse Hahn Auditorium
09:10 - 09:30 am
Keynote - Devon Mathis Hahn Auditorium
09:30 - 10:10 am
Silicon Valley Investment Outlook: Where Do We Go From Here? Hahn Auditorium
10:10 - 10:30 am
Break
10:30 - 12:00 pm
Silicon Valley Agtech & FoodTech Pre-Seed & Seed Demo Day Hahn Auditorium
10:30 - 11:10 am
Biological Farming: Healthy Soil Leads to Healthy Crops Boole
10:30 - 11:10 am
Catering to the New Consumer: Established and Upcoming B2C Companies Lovelace
11:10 - 12:00 pm
Food & Ag in the Lab: A Primer on Cellular, Molecular, and Emerging Synthetic Biotechnologies Boole
11:10 - 12:00 pm
Enhancing Farm Labor: Tracking the Labor Crisis with Robotics & Automation Lovelace
12:00 - 1:00 pm
Lunch & Keynote - Neal Gutterson Hahn Auditorium
1:00 - 1:40 pm
Upstream Fireside Chat: From Grower to Retailer Hahn Auditorium
1:00 - 1:40 pm
Precision Health: Advances in Animal Nutrition, Wearables, and Software Platforms Boole
1:00 - 1:40 pm
OnFarm Technology: Updates in Monitoring, Sensing, and Reporting Technologies Lovelace
1:40 - 2:25 pm
Keynote - T.J. Rodgers Hahn Auditorium
1:40 - 2:25 pm
New World Ag: Emerging Opportunities in Global Markets Boole
1:40 - 2:25 pm
Controlled Environments: The Future of Indoor & Vertical Ag Lovelace
2:25 - 2:45 pm
Break Hahn Auditorium
2:45 - 3:20 pm
Precision Ag to Predictive Farming: Growing After Product / Market Fit Hahn Auditorium
2:45 - 3:20 pm
Supply Chain Opportunities: Traceability, Safety, Storage, and Waste Boole
2:45 - 3:20 pm
Countdown to Cultivation: Preparing for 2018 California Commercial Cannabis Activity & Beyond Lovelace
3:20 - 3:40 pm
Break
3:30 - 5:00 pm
SRII Panel: Innovating Digital Solutions & Services for Agriculture Economy Boole
3:40 - 4:10 pm
Keynote - Jimmy Panetta Hahn Auditorium
4:10 - 5:00 pm
Silicon Valley AgTech & Food Tech Series Seed & Beyond Demo Day Hahn Auditorium
5:00 - 6:00 pm
Networking / Reception
(Topics Subject to Change)
---
Exhibitors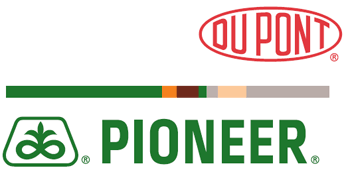 Corporate Sponsors & AgTech Partners
---
Jimmy Panetta
U.S. Congressman
T.J. Rodgers
Cypress Semiconductors
Neal Gutterson
DuPont
Devon Mathis

CA State Assembly
Dr. Amrith Gunasekara
CA Dept. Food & Agriculture
Vishal Vasishth
Obvious Ventures
Patrick Zelaya
Heavy Connect
Matt Meisner
Farmer's Business Network
Danielle Davenport
IGO Ventures
Ben Chostner
BlueRiver Technology
Matthew Bell
Cultivian Sandox
Diane Wu
Trace Genomics
Jeffrey Oberman
United Fresh Produce
Roger Royse
Royse Law Firm
Nathan Dorn
Food Origins
Jonathan Hoff
Monte Vista Farming Co.
Rob Trice
The Mixing Bowl
Michael Guttman
Kennett Township
Tom McPook PhD
AGERpoint
Micki Seibel
Orange, Silicon Valley
Baptiste Tellier
Fall Line
Allison Kopf
Agrilyst
Walter Maguire
HP Big Data
Sue Raftery
AgTech Inn. Center
Ryan Schacht
Planet
Christopher Wrenn
Aessence Corp.
James Ehrlich
ReGen Villages
Curtis Garner
Bowles Farming Company
Sean Moore
Drylet, LLC
Andrew Scheuermann
Arch Systems
Marshall Mermell
SET, LLC
Salil Pradhan
Draper Nexus Ventures
Bruce Caldwell
3Bar Biologics
Aaron Magenheim
AgTech Insight, LLC
Robert Tse
USDA, California
Jerry Feitelson
Agribody Tech. Inc.
Geoff Eisenberg
Ecosystem Integrity Fund
Stephen Hohenreider
PatureMap
Anne Schauer-Gimenez
Mango Materials
Jeremy Warren

Astrona Biotechnologies

Brad Gleason

Montage for Ag

Steven E. Peterson

Trana Discovery, Inc.

John L. Freeman

Intrinsyx Research Corp.

Peter Freeman

Keiretsu Forum

Jocelyn Boudreau

Hortau
Manu Pilai

WaterBit, Inc.

Cy Scott

Headset, Inc.

Joel Wipperfurth

Land O'Lakes

Alan Perlstein

Miraculex
Aashi Vel

Traveling Spoon

Alan Lakso

Cornell University

Kevin Chen

New World Ag

Kris Singh

SRII
Steven Ward

The Climate Corp.

Kiersten Stead

Monsanto Growth Vtrs

Nancy E. Pfund

DBL Partners

Krijn Poppe

Economic Research

Jim Wilson

AgGateway Global
Armando Guloy

Rex Animal Health
John Selep

AgTech Innovation
Marc Manara

Farm Hill
Marshall Kshirsagar

Clara Foods
Malika Cantor

Comet Labs
Liana Held

CPA
Alok Batra

Atomiton, Inc.
Maarten Vandercruys

Urban Group Solution
Jon Duschinsky

AgriProtein (N.A.)
Alex Huang

LiveLeaf, Inc.
David Proctor

HerdDogg
Heather Crawford

Angel Investor
John Matthesen

Related Concepts
Organizer of Fourth Annual Silicon Valley AgTech Conference
Royse Events LLC  is an organization committed to helping, and connecting founders, investors, markets, and regulators. Royse Events promotes visionary thinking in technology, hosts dozens of local, national, and international events and webinars, and publishes useful resources for the Technology community. Today, more than 19,000 members have been actively involved with Royse Events.
For additional information, please get in touch:
Roger Royse
(650) 813.9700
Email: rroyse@rroyselaw.com