Description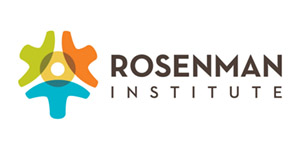 At the Rosenman Institute we're here to support medtech startups. We connect entrepreneurs to the resources and expertise they need to commercialize their technologies. Helping innovators forge connections is why we've brought our legendary symposium back for a fourth year. Join us in San Francisco on June 21 to learn from leaders in the field, meet CEOs of exciting early-stage companies, and get insight on how industry forms strategic partnerships with startups.
Agenda

1:00 pm Registration

1:30 pm Welcome: Christine Winoto, Deputy Director, QB3; Director, Rosenman Institute

1:35 pm Steve Hetts, UCSF: "Hitting Cancer Hard While Limiting Collateral Damage"

1:55 pm Showcase: 2017 Rosenman Innovators

2:05 pm Justin Roberts, Medtronic: "TAVR: Developing and Cultivating a Breakthrough Therapy"

2:25 pm Showcase: 2017 Rosenman Innovators

2:35 pm Break

3:00 pm Robert Gaunt, University of Pittsburgh: "Wired Brains: Technology & Neuroscience for Rehabilitation"

3:20 pm Showcase: 2017 Rosenman Innovators

3:30 pm Richard Rapoza, Abbott Vascular: "Unexpected Consequences in Clinical Trial Design"

3:50 pm Showcase: 2017 Rosenman Innovators

4:00 pm Break

4:30 pm Panel Discussion: "Game of Thrones: Strategic Acquisition in Medtech"
Lisa Suennen, GE Ventures (moderator)
Jennifer Kozak, Johnson & Johnson
Chris Eso, Medtronic
Virginia Giddings, Stryker

5:30 pm Reception
About the Symposium Speakers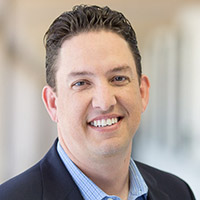 Chris Eso is Vice President of Corporate Development for Medtronic, specifically covering the Cardiac and Vascular Group business units, including Cardiac Rhythm and Heart Failure (CRHF), Coronary and Structure Heart (CSH), and Aortic, Peripheral Vascular and endoVenous (APV). Chris joined Medtronic as the Senior Manager of Business Development in August of 2011. He oversaw Medtronic's global inorganic growth strategies and opportunities for Coronary business, and was promoted in June of 2012 to expand his Business Development responsibilities to include the Renal Denervation business. In April of 2013, Chris was promoted to Director, overseeing Business Development functions and leading a team of professionals. In September of 2014, Chris was promoted to Senior Director, Business Development for the Coronary and Structural Heart business unit for Medtronic, and in February of 2016, Chris was promoted to Vice President of Corporate Development.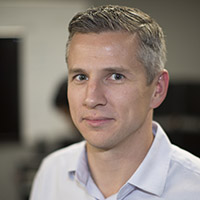 Robert Gaunt, PhD, joined the Department of Physical Medicine and Rehabilitation at the University of Pittsburgh as a Research Assistant Professor after completing post-doctoral training in PM&R's Rehab Neural Engineering Lab in 2010. He was promoted to Assistant Professor in 2014 and also continues to maintain a secondary appointment with the Department of Bioengineering. Dr. Gaunt's primary research interests are in the area of sensorimotor control and the development of neuroprosthetic devices. He works on developing methods to restore and improve bladder function using electrical stimulation of the spinal cord and peripheral nerves and on interfaces with the spinal cord and brain to monitor natural sensory activity and generate artificial sensations. These technologies will enable advanced neuroprosthetic devices with sensory capabilities.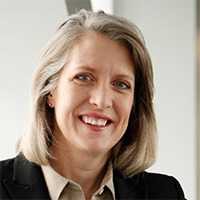 Virginia Giddings heads Advanced Technology & Innovation at Stryker Neurovascular, leading technology strategy and innovation to treat stroke. Previously at Abbott, she led Strategic R&D for the Nutrition division, with global responsibility for early-stage research and science partnerships. Also at Abbott, she played a key role in US approval of XIENCE V drug eluting stent and led the technical strategy for ABSORB, a novel bioabsorbable stent, resulting in first of kind CE Mark approval and EU launch. A patent agent, she had IP strategy roles with J&J and Advanced Stent Technologies. She serves on the Cornell Engineering Council, President's Council of Cornell Women, Georgia Tech-Emory Bioengineering Board and is a Fellow of the American Institute of Medical and Biological Engineering. She is a co-founder of MedtechWomen. She received Bachelor's and Master's in Mechanical Engineering from Cornell University and a Ph.D. in Biomechanical Engineering from Stanford.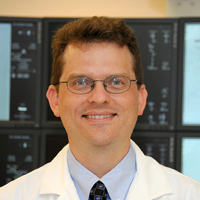 Steven Hetts, MD, is Chief of Interventional Neuroradiology at the UCSF Mission Bay Hospitals, where he provides cutting-edge, minimally invasive endovascular therapy for children and adults with stroke, cerebrovascular disease and tumors, including retinoblastoma. He founded the Interventional Neuroradiology services at San Francisco General Hospital and the San Francisco Veteran's Administration Hospital, where he served as Chief until 2015. Throughout his career, Dr. Hetts has maintained an active clinical practice at UCSF Parnassus, treating patients with stroke, brain aneurysms, arteriovenous malformations, dural arteriovenous fistulas, spinal vascular malformations, and tumors including meningioma. Dr. Hetts is also the founding Co-Director of the UCSF Hereditary Hemorrhagic Telangiectasia Center of Excellence wherein he and his colleagues provide care for patients with vascular malformations of the brain, severe nosebleeds (epistaxis), and arteriovenous malformations of the lung and other organs.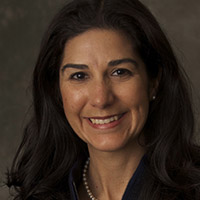 Jennifer Kozak is Vice President, Business Development in Johnson & Johnson's Medical Devices group. In this role, Jennifer is responsible for Business Development (BD) activities for New Growth Platforms. She also works to develop and lead new external innovation models and works with Johnson & Johnson Development Corporation to optimize our equity investment strategy and portfolio. Jennifer has led numerous BD projects and strategic assessments, including the strategy to enter the ENT (Ears, Nose, Throat) space leading to the acquisition of Acclarent, and the Angiotech knotless tissue closure device asset acquisition. She began her career at Johnson & Johnson as an engineer at Johnson & Johnson Interventional Systems prior to the merger with Cordis Corporation.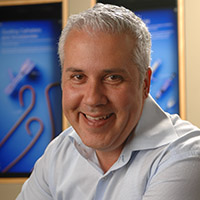 Richard Rapoza is divisional vice president of R&D, New Technologies and Therapy Innovation at Abbott Vascular in Santa Clara, CA. He has more than 25 years of experience in the cardiovascular field, with expertise in biomaterials research, development engineering, marketing, quality, manufacturing, and innovative product development. Abbott ranked No. 1 in the medical products and equipment category on Fortune's 2014 World's Most Admired Companies list.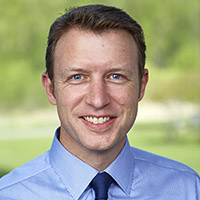 Justin Roberts, Vice President of Global Marketing at Medtronic Heart Valve Therapies, joined the company in 2004 at the European Headquarters in Switzerland before moving to northern California to lead the Global Coronary Stent Marketing group in 2007. He later set up and led the post-acquisition Marketing team for Renal Denervation and then moved to Singapore in 2013 as the Business Director for Structural Heart therapies in Asia Pacific. He returned to the US at the end of 2015 as the Vice President of Global Marketing for one of Medtronic's fastest growing businesses. Justin holds a Master's degree from the University of Hong Kong.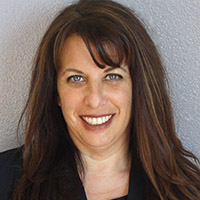 Lisa Suennen is the Senior Managing Director at GE Ventures focused on early-late stage healthcare investments across health IT, health services and medical devices. She is also Managing Partner at Venture Valkyrie Consulting, a publishing and business advisory firm. Lisa is also founder of CSweetener, a not-for-profit company focused on matching women in and nearing the healthcare C-Suite with mentors who have been there and wish to give back. Lisa is a member of the faculty at the UC Berkeley Haas School of Business, where she teaches classes on venture capital and the changing healthcare economy.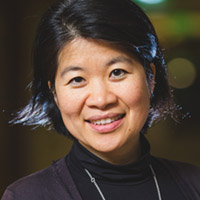 Christine Winoto, Director of the Rosenman Institute, Deputy Director of QB3, Co-Founder and Venture Partner at MedTech Venture Partners I LLP, manages the QB3 Life Science Pitch Summit program, the QB3-JPMorgan Chase program for women and diversity in life sciences, and QB3 operations. Before joining QB3, she developed business plan and marketing strategy and capital planning for Kaiser Permanente and managed business development at Genencor. In addition to consulting for startups and venture capital, she has held R&D and operations positions in medical device companies including Physiometrix (IPO, then acquired by Hospira), Cardiovasc and Heartport. Christine also worked in mergers and acquisitions for a European investment bank. Christine holds an MBA from Erasmus University in the Netherlands and a BS in food chemistry from the University of Wisconsin, Madison.
---
Founding Partners


Sponsors