| | |
| --- | --- |
| Fourth Annual Pitmasters Picnic "Día de las Carnes" | |
Event Details
The 4th Annual Pitmasters Picnic is almost here!  
Sunday, October 16th - Fourth Annual Pitmasters Picnic featuring Nick Pencis (Stanley's Famous), Travis Heim (Heim BBQ), Jeff Bergus (Lockhart), Stephen Joseph (Riverport BBQ), Tim Hutchins (Hutchins Barbecue), Todd David (Cattleack BBQ) and Matt Dallman (18th & Vine).

Location: Thanks-Giving Square (in the heart of Downtown Dallas)
                  1627 Pacific Avenue
                   Dallas, TX 75201
                   (214) 303-1234  [Cafe Momentum]
Time:       5:00pm - 8:00pm

Beer:      Due to TABC law, we will be providing the beer and wine for the evening.
 IF YOU PREORDER A TSHIRT, YOU CAN PICK IT UP AT CAFE MOMENTUM ON THURSDAY, OCTOBER 13th thru SATURDAY, OCTOBER 15TH ----OR---PICK IT UP AT THE EVENT ON THE 16th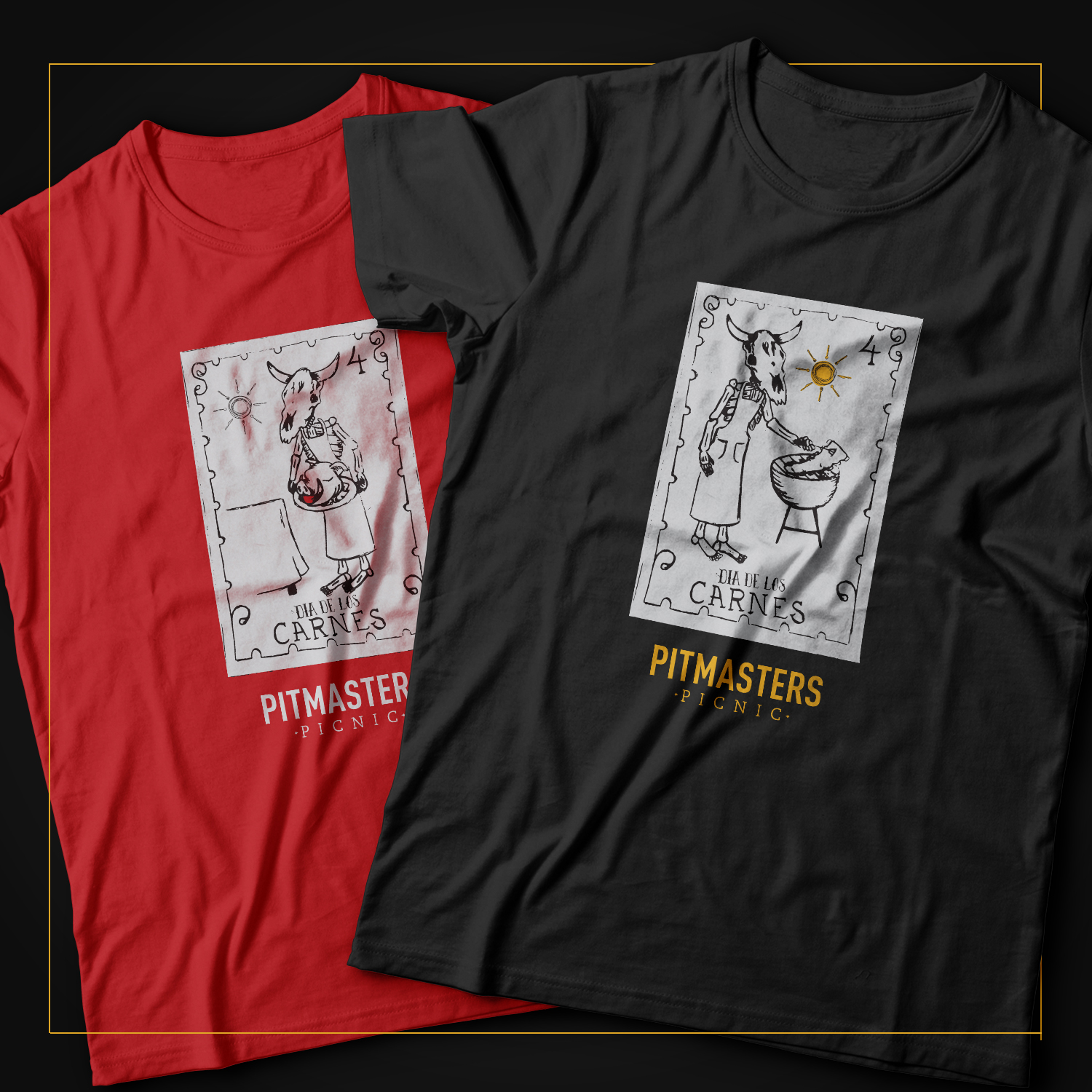 * Cafe Momentum is a 501(c)3 organization. Per IRS guidelines, the cost of your ticket(s) less the fair market value of the dinner can be deducted as a donation. Fair market value for each dinner is $50 (plus cost of Eventbrite fees).

Where

Thanks-Giving Square
1627 Pacific Avenue
Dallas, TX 75201