FOURTH ANNUAL HALLOWEEN DOUBLE MEDIUM EVENT ~ with Special Guest, Tim Boyd!

Saturday, October 27, 2012 from 6:30 PM to 9:30 PM (EDT)
Event Details
Join mediums Barb Mallon and Charles A. Filius for this very special "double medium event" during the time of the year when the veil between the spirit world and our world is at its thinnest!  
This year, we welcome back Certified Tarot Consultant,
Tim Boyd to add to a packed night of readings!
Dress up in your favorite costume (appropriate ones only, please!)
and... bring a friend to save money!
Won't you join us?
---
Part 1- Mediumship Demonstration with Psychic Medium
Barb Mallon 
(6:45pm - 7:30pm)
Join Barb Mallon for an evening of inspiration, validations, and messages from the other side! This intimate Halloween gallery setting is a wonderful way to experience the process of mediumship through possibly your own reading or through the readings of others*. Barb will conduct a mini talk on her work, and then relay messages from the other side to those members of the audience she's pulled to.
Barb strives to get to as many members of the audience that she can get to* during this event; however, keep in mind that those spirit people with the most dominant energy are the ones who will be able to come through. While she will do her best to keep the readings equal lengths, some spirit people have more to say than others. Some readings may be 5 minutes, while others may be a bit longer.
After a life-changing awakening, Barb felt a strong nudge from spirit to pursue the path of mediumship, and has been deeply involved in this unique work ever since. She is a evidential medium who brings through identifying pieces of information from a spirit person first, and thenany messages they may have. Barb also works with her spirit guides to assist her clients in finding clarity regarding their life path and situations.
Barb has been featured on various radio stations, as well as on the Discovery Channel. She is a Certified Psychic® specializing in mediumship with the American Association of Professional Psychics, Inc. (AAPP), and a member of American Association of Electronic Voice Phenomena (AAEVP)
---
BREAK
(7:30 - 7:45)  
During both 15 minute breaks, we will be holding a SILENT AUCTION featuring a bunch of fantastic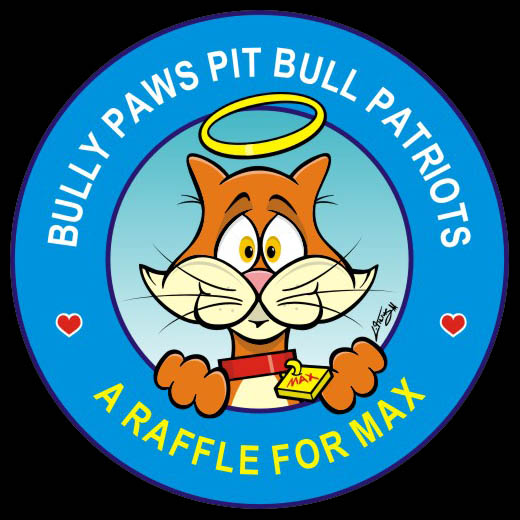 Halloween goodies! All proceeds will go to Bully Paws Pit Bull Patriots in remembrance of Max, the blunder cat (Charles's beloved cat). 
Bully Paws Pit Bull Patriots is a registered 501(c)3 animal rescue. Working with area shelters, they place homeless bully breed dogs in foster homes, where dedicated volunteers care for these animals until they are adopted by loving families.
Items up for the silent auction SO FAR are:
*a 30 minute telephone reading gift certificate by medium, Charles Filius

*a 30 minute telephone reading gift certificate with medium, Barb Mallon

a 30 minute telephone reading gift certificate with Peggie Arvidson, life purpose hand analyst

*an autographed copy of Charles Filius' book

"Dailies - Day - To - Day Reminders from My Spirit Guides"

*a copy of Barb's Mallon's guided meditation CD,

"Meditations to Enhance Your Psychic Abilities and Work With Your Spirit Guides"

*Various pieces of Barb's hand-crafted sterling silver jewelry

*... and MORE (announced SOON!)




If you're interested in any of these items,

please bring cash with you

.  Items will be displayed until after intermission.  Checks are also accepted and should be made out to Bully Paws Rescue.  

Sorry, we are unable to take credit cards for silent auction items.

 
---
Part 2 - Spiritual Tarot Readings with Tim Boyd, CTC
(7:45 - 8:15)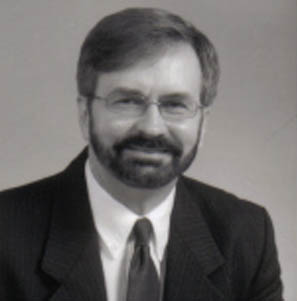 Tim has been studying the Tarot for 20 years and has been reading the tarot professionally for more than 17 years.  He has a successful practice in the Washington, DC area with an international clientele that include diplomats, royalty, law enforcement agencies, TV personalities, celebrities, executives, homemakers and other professionals.
Tim is a member of the American Tarot Association, the Washington, DC Tarot Society, and the World Tarot Network.
Tim has had appearances on television, has lectured on Tarot at the World Bank in Washington, DC., as well as at Georgetown University.  He has also been a featured guest on National Public Radio (NPR) and has been named VIP of the year for 2011 in his field by Cambridge University and is on their honorary 'Who's Who in America' list.
Tim has also taught Tarot at Lily Dale, New York during the 2004, 2005, 2010 and 2011 workshop seasons, and has taught Tarot at Spirit School in Charlottesville, Virginia.
You can visit his website at www.timstarot.com.
---
 BREAK
(8:15 - 8:30)  
---
Part 3- Medium Demonstration with Spiritual Medium
Charles A. Filius
(8:30 pm - 9:15 pm)
Join Extra Large Medium Charles A. Filius as he opens with a small talk about his work and then conducts gallery style readings to various audience members.*
Charles' journey began innocently enough by a 'chance' reading by renowned medium, George Anderson in August, 2001. What soon followed was discovering and cultivating his own natural abilities as an automatic writer and channel. This new path led him to extensive training at The Astrological Institute of Integrated Studies in Port Charlotte, Florida. It was there, under the guided hands of Sandy Anastasi and John Maerz that he truly began to understand and embrace his potential as a psychic medium as well as a spiritual being. He has also studied with renowned medium John Holland, as well as spiritual teacher & medium, Hans Christian King, who has described Charles as "one of the great undiscovered heroes of this work." 
 
Charles is an artist and, therefore, he's very visual. Most of the messages he receives are in a wide assortment of images and flashing pictures embedded with emotions that he has to decipher. He equates it to playing a very surreal game of charades. The process can best be summed up by his Master Guide, Robert,"It is an effort of three: mind, body and soul; Spirit, medium, and client. One cannot be without the other. Equal participants working as one."

He is the author of "Selections from On A Wing & A Prayer," which serves up a collection of humorous and poignant essays documenting his own unique spiritual journey. He has astutely chronicled the day-to-day existence of a medium who refuses to take himself - or just about anyone else - seriously. 
His newest book, 'DAILIES', is a collection of day-to-day reminders ''what it's all about'' from his Spirit Guides. This 406-page channeled volume serves up daily messages of inspiration, encouragement, introspection and, of course, laughter. The voices of his Guides are quite distinctive and diverse. Their channeled words give unique momentary glimpses into their personalities as well as their own heightened perspectives. Filius discovered over time that not all Spirit Guides see everything the same way. They are as much individuals now as energy as they were as physical beings. And, like us, they are still learning.

His website can be found at www.extralargemedium.net
---
Question & Answer Period/Meet & Greet/Prizes and FOOD!
(9:15)
Feel free to join Charles and Barb after the event for a question and answer period, the announcement of the winners of our Silent Auction,  and Halloween treats and refreshments!  
During this time, we will have books, jewelry, CD's and DVD's for sale in the lobby!
---
*Attending this event does not guarantee you a reading. Please be open to the process and experience when attending. The audience members who are meant to receive messages from their loved ones in spirit or guides, will.
**Please note, THERE ARE NO REFUNDS AS SPACE IS EXTREMELY LIMITED. Please also plan accordingly for travel time - we cannot give refunds or add you for another date if you arrive too late for the event. We need ample time to contact our cancellation list. Thank you for your understanding!
When & Where

Wingate by Wyndham
3940 Centerview Dr
Chantilly, VA 20151


Saturday, October 27, 2012 from 6:30 PM to 9:30 PM (EDT)
Add to my calendar
Organizer
Barb Mallon, Psychic Medium
FOURTH ANNUAL HALLOWEEN DOUBLE MEDIUM EVENT ~ with Special Guest, Tim Boyd!