Description
The Annual Anscombe Lecture in Ethics commemorates Elizabeth Anscombe (1919-2001), former Penn Professor of Philosophy and one of the most influential woman philosophers and Catholic intellectuals of the modern era.
Art and Morality: on the Relationship between Aesthetics and Ethics
featuring:
Sir Roger Scruton
Cosponsored by the University of Pennsylvania Department of Philosophy, the Department of the History of Art, the Visual Studies Program, Positive Psychology Center, and the Program for Research on Religion and Urban Civil Society (PRRUCS).
Lunch provided. For more information, contact Elizabeth Feeney: elife@sas.upenn.edu.
---
Sir Roger Scruton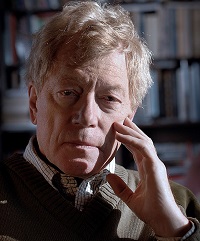 Eminent writer and philosopher, Prof Sir Roger Scruton has for over three decades taught at institutions on both sides of the Atlantic including Birkbeck College, Boston University, and more recently, the University of Buckingham. He is an author of over forty books. In his work as a philosopher he has specialized in aesthetics with particular attention to music and architecture. He has written several works of fiction, and engages in contemporary political and cultural debates. He is well known as a powerful polemicist. He is a fellow of the Royal Society of Literature and the British Academy. He has been officially honoured by the Czech Republic, by the City of Plzen and by Virginia's General Assembly. In 2004 he received the Ingersoll Weaver Prize for Scholarly Letters. In 2015 he published 3 books all of which were chosen among people's 'books of the year'. In 2016 he was recipient of the Polish Lech Kaczynski Foundation's Medal for Courage and Integrity, was awarded the Italian Masi Prize for the Culture of Wine in recognition of his book I Drink Therefore I Am (Bevo, dunque sono), and was knighted in the Queen's Birthday Honours List.