Fourth Annual 1girl Gala

Thursday, October 5, 2017 from 6:00 PM to 8:00 PM (EDT)
Event Details
1girl is excited to announce that our Fourth Annual 1girl Gala will  be held on October 5th at the Grange Insurance Audubon Center! An evening you do not want to miss, this event will feature an open bar, delicious catering,  silent auction, and more – all while having access to the beautiful spaces inside and outside of the center! This is the premier fundraiser for 1girl as we look to improve and expand our mission of empowering girls to be the leaders and difference makers they dare to be.
Featured Presenter
We are excited to welcome Councilwoman Elizabeth Brown as our featured speaker at the Gala. Elizabeth Brown was elected in November of 2015 to Columbus City Council. Brown has prior experience in economic development, nonprofit service, and state government. Brown served as an economic development manager to the City of Columbus, worked with middle school students to improve literacy as a City Year Americorps member, and has been published in New York Magazineand National Public Radio affiliate WOSU.
Councilmember Brown's focus on Columbus City Council is to fight for broad-based economic prosperity that addresses both business growth and poverty reduction. As chair of the Economic Development Committee, Brown has pushed to add a $15-per-hour wage floor for the city's jobs incentives and has commissioned a comprehensive study of the city's tax incentive policies that will ensure Columbus' toolbox of incentives provides the greatest possible benefit.
Other initiatives reflect Brown's focus on broadening access to opportunity and strengthening women and families. In response to a spike in vandalism and police calls to reproductive health clinics, she passed a law to prevent harassment of workers and patients. Brown led the implementation of a paid family leave policy for city employees – the first of its kind in the Midwest and the third nationally.
Brown and her husband Patrick Katzenmeyer are active members of the community. Brown is on the board of The Center for Balanced Living, a mental health treatment center that specializes in eating disorders. Katzenmeyer serves as the treasurer to the board of Wild Goose Creative, a local arts organization. They live in Columbus' Victorian Village neighborhood, along with their daughter Carolyn.
Become a Sponsor 
This event and our entire 1girl mission would not be made possible without the generosity of sponsors who believe in the power of providing mentorship for girls. We are in need of companies and organizations that truly believe in our girls and their potential and are ready to invest in their dreams by equipping them with the skills and support that every person deserves.
Thank you to our current sponsors:
Gold Sponsors
Silver Sponsors
Bronze Sponsors
Cary Hanosek; TMH Solutions, LLC; RSM; Clay Cormany and Becky Princehorn; Women for Economic & Leadership Development; The Bird-Wiese Family Foundation; Outreach Promo Solutions; PNC Bank; and LEÁL.
For more information on how to become a sponsor, please contact Stephanie Union at sunion@1girl.net.
About 1girl 

1girl provides skills-based leadership development to at-risk middle school girls through a program called "Educating Future Leaders". We target skills that girls don't get in school – like creative problem solving, goal setting, and public speaking. Our programs focus on girls with the highest need - those living in low-income neighborhoods, areas with large numbers of high school dropouts, those in failing school systems, and those at risk for pregnancy, drug use, and delinquency. It is our goal to eventually reach girls across all communities.
With the funds from the Fourth Annual 1girl Gala, we will be able to reach even more girls and women within and beyond our current footprint as well as incorporate additional events and activities to advance the way we reach and empower our students.
Although we are still a relatively new organization, we have been able to develop an incredible amount of community support so far. From the amazing volunteer efforts of our college volunteers, committee members, and board of directors to the incredible support of enthusiastic sponsors, we have found that the communities in which we swerve understand the need for our programming are willing to stand behind our work. We are deeply grateful for this support, and we would love to continue to grow this base of individuals, organizations, and businesses who are working towards change.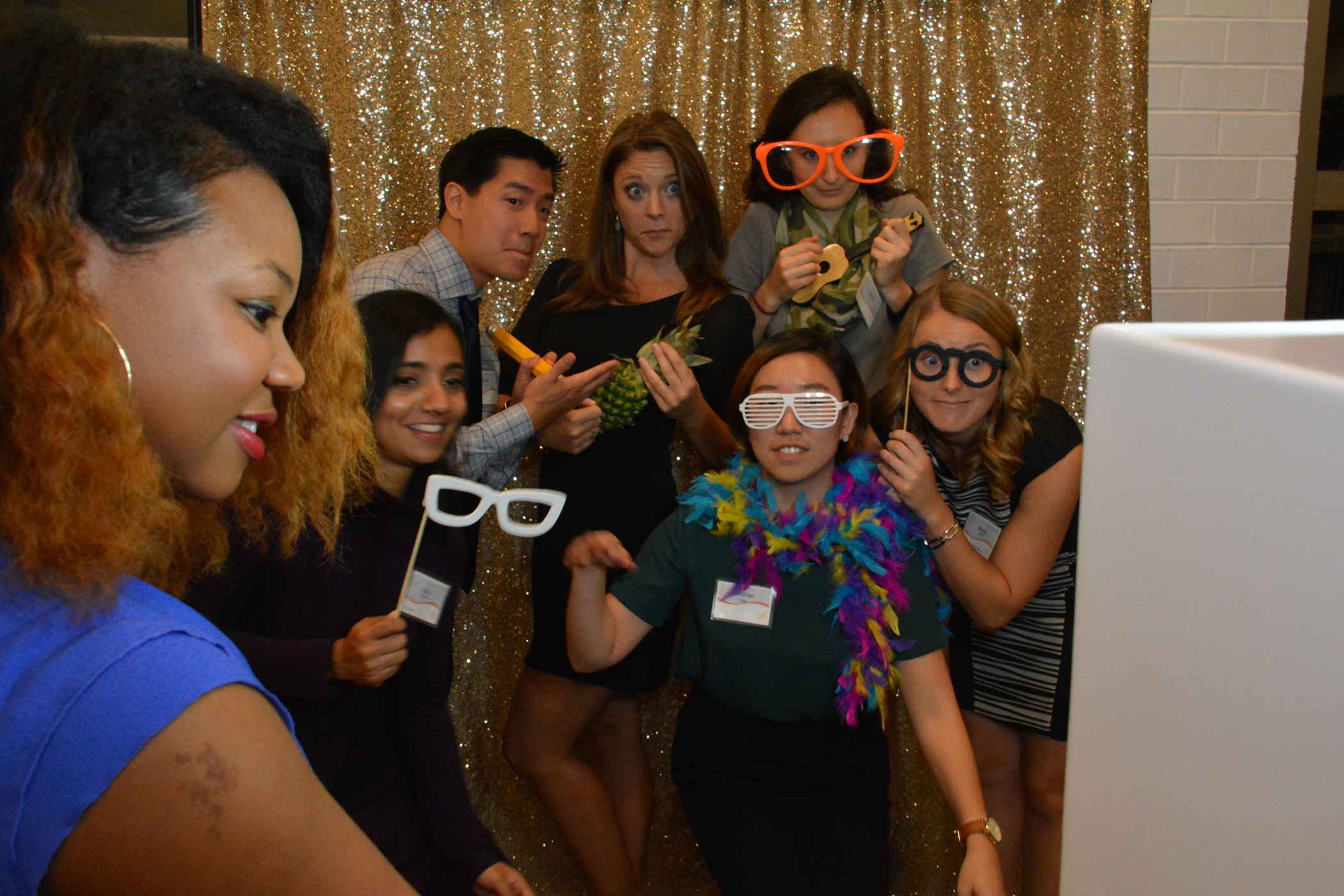 At the First Annual 1girl Gala in 2014, we sold out two weeks in advance and had 90 attendees at the Hubbard Grille. In 2015, we had 180 attendees at our Second Annual 1girl Gala held at the Columbus Athenaeum. Last year our Third Annual Gala filled up the newly renovated atrium at the gorgeous Frankin Park Conservatory. This year, we are excited to announce the Fourth Annual 1girl Gala at the Grange Insurance Audubon Center on Thursday, October 5th. This event will feature heavy hors d'oeurves, a full bar, and a silent auction - and attendees will be able to walk through the nature center in the beautiful Audubon Park!
We hope you believe in the potential of young girls as much as we do! Thank you so much for attending the 4th Annual 1girl Gala and for your commitment to serving the community.
If you have any questions about the gala or are interested in supporting 1girl as a sponsor, please contact our Events & Engagement Chair Alfred Yates at (740) 972-4534 or ayates@1girl.net.
When & Where

Grange Insurance Audubon Center
505 West Whittier Street
Columbus, OH 43215


Thursday, October 5, 2017 from 6:00 PM to 8:00 PM (EDT)
Add to my calendar
Organizer
1girl is a non-profit organization based in Columbus, Ohio that provides leadership development to middle school girls and college women. Our program empowers girls in low income areas to develop leadership skills and allows college women to get out and serve their community while practicing their own leadership skills.