"Four Quadrant Quantum Thinking" / "КВАНТОВЫЙ УМ: Мышление в четырёх квадрантах" 2017

Thursday, April 6, 2017 at 10:00 AM

-

Saturday, April 8, 2017 at 5:00 PM (EEST)
Registration Information
This event is invite-only
You need an invitation to register for this event.
Contact the host
to find out more.
Event Details
ПРИНЯТИЕ РЕШЕНИЙ В УСЛОВИЯХ НЕОПРЕДЕЛЁННОСТИ 
DECISION UNDER UNCERTAINTY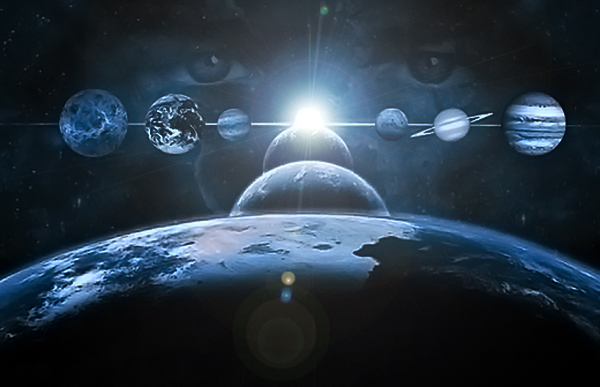 Авторская программа Мэрилин Аткинсон совместно с Питером Стефани 


6-8.04.2017
Rīga | Riga | Рига

Программа идёт на английском языке с возможностью синхронного перевода на русский.

Уникальность программы
Альберт Эйнштейн однажды сказал:
«Нельзя решить проблему на том же уровне мышления, который её породил».
Мир находится на перепутье, и нам нужен другой тип мышления, чтобы решить ту проблему, которая у нас есть сейчас.
Программа раскрывает связь между квантовой физикой и человеческим мышлением, а также, как взаимосвязаны мысли и окружающая действительность. Кроме того, осознание взаимосвязей даёт свободу видеть весь спектр возможностей, когда наступает время принимать решение.
За 3 дня участия в программе вы научитесь создавать системы долговременного и кратковременного планирования, основанную на двойственности свойств частиц. 
Программа обьединяет ассоциативный опыт участника с диссоциативной квантовой наукой. Программа сама по себе является научной революцией!
Вы

узнаете

об основных парадоксах квантовой механики

,

которые встречаются в жизни

,

и

научитесь

некоторым приёмам обращения с этими парадоксами

.

Вы

научитесь

составлять четырёхквадрантные карты в выбранных областях

.

Принципы квантовой физики в сочетании с четырёхквадрантным мышлением

создают основу

для совершенно нового механизма принятия решений

,

планирования и систематического саморазвития

.

Вы

создадите

эффективную систему личной жизненной философии и комплексного подхода к действительности

. 

Стоимость участия в программе для выпускников Эриксоновской Школы и для участников программы "Основы Коучинга":



550 EUR
Важно:
Если вы 
не участвовали
 в наших обучающих программах, то до начала программы Вам необходимо посетить 8-ми часовой тренинг  
"Основы Коучинг"
 (ближайшая дата TBD) 
Стоимость участия в программе "Квантовый ум" и посещение тренинга "Основы Коучинга" - 650 EUR
Для записи на программу вы также можете

звонить:  +371 29644468, +371 26093209 (Svetlana)
Любые вопросы и более подробное описание программы спрашивайте у нас: info@erickson.lv
When
Thursday, April 6, 2017 at 10:00 AM

-

Saturday, April 8, 2017 at 5:00 PM (EEST)
Add to my calendar
Organizer
Rīgas Koučinga Skola
+371 29644468