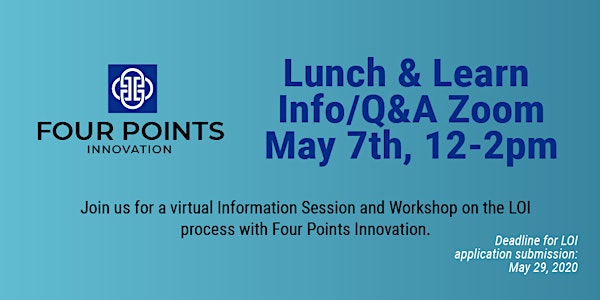 Four Points Innovation RFP Workshop
Information Session and Workshop with one-on-one help provided for the RFP.
About this event
Join us for a Virtual Information Session and Workshop on the Request for Proposal process with Four Points Innovation. Members of OLV and Deerfield Management will provide an overview of the upcoming RFP cycle, present information on their expanding capabilities to support projects, and be available for any questions.
Zoom URL given upon registration.
Please note: You can also sign up for 1:1 meeting with a Deerfield representative when you register.
More information about Four Points Innovation can be found at: https://fourpointsinnovation.com/