Please join us for an update about the Four Mile Run Stormwater Improvement Project
About this event
The Pittsburgh Water and Sewer Authority invite you to attend a community meeting about the stormwater improvements being considered within Four Mile Run.
This meeting will provide an update on the progress since the June 20, 2019 public meeting. We will address the following topics and look forward to answering your questions.
Construction of the early action projects in Schenley Park
Design schedule for Panther Hollow Lake and Junction Hollow Valley
Status of the M-29 Outfall Pipe
Overall project schedule and timeline
Project costs and funding
We hope to see you and appreciate your involvement in this project. For more information, please visit www.4mr.org.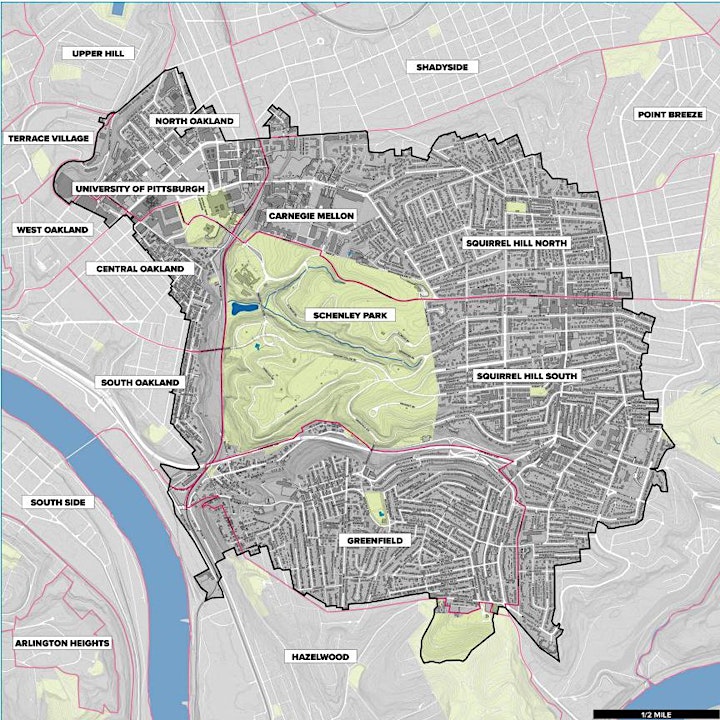 The Four Mile Run Stormwater Project encompasses Schenley Park and several Pittsburgh neighborhoods including Greenfield, Hazelwood, Oakland, Squirrel Hill, and the Run.
Organizer of Four Mile Run Stormwater Project Update

The Pittsburgh Water & Sewer Authority (PWSA) is a municipal water and sewer authority serving more than 300,000 people throughout Pittsburgh and surrounding areas in Allegheny County. It is the largest combined water and sewer authority in Pennsylvania, producing an estimated average of 70 million gallons of water daily.

PWSA manages and operates the treatment and distribution of drinking water, the conveyance of sewage, and management of stormwater systems serving residents and businesses of Pittsburgh. Water from the Allegheny River is treated at the Aspinwall Treatment Plant and distributed to customers through a drinking water system that contains 930 miles of water lines, five reservoirs, and 11 tanks.

The combined sewer system, collecting wastewater and stormwater, is made up of 1,200 miles of sewer lines, approximately 25,000 catch basins, and four pump stations. PWSA collects wastewater and conveys it to the Allegheny County Sanitary Authority (ALCOSAN) for treatment.