Four Generations in the Workplace: Working Effectively Across Generational Lines

Tuesday, August 13, 2013 from 9:00 AM to 12:00 PM (CDT)
Event Details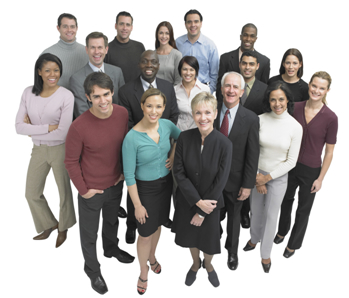 The concept of generation gaps is nothing new, however for the first time the workplace is filled with employees representing four (4) different generations. From the Matures to Gen Y, this seminar is designed to reduce workplace conflict and stimulate positive interaction across generational lines. If the goal is to work in harmony, learning how to communicate, motivate and evaluate employees in part based on their generational preference is key. Participants will take a look at the characteristics of each generation and gain insight into how to successfully coexist with older and younger colleagues. It will also provide managers and supervisors with strategies for recruiting, retaining, and motivating by using the generational differences in a positive way.
Trainings with the Illinois Department of Human Rights - Institute for Training and Development are accessible to and usable by persons with disabilities in compliance with the Americans with Disabilities Act, Section 504 of the Rehabilitation Act of 1973 and the Illinois Human Rights Act.
 A person with a disability needing an accommodation to participate in IDHR trainings should contact the Institute for Training and Development at 312-814-2477 or (TTY) 866-740-3953 or at IDHR.Training@illinois.gov
 The Institute for Training and Development requires seven (7) business days to obtain any reasonable accommodation.  If for some reason you cannot attend your scheduled training, you must request the cancellation of the reasonable accommodation at least 72 hours prior to the date of training.  All requests must be in writing and should include reason for cancelation. Failure to comply may result in suspension of future training privileges.
Organizer
Illinois Department of Human Rights
The Illinois Department of Human Rights ("IDHR") is the state agency responsible for enforcing the Illinois Human Rights Act ("Act"). The Illinois Human Rights Act prohibits discrimination in the areas of:
- Employment
- Fair Housing
- Financial Credit
- Public Accommodations
- Sexual Harassment in Education

To learn more about IDHR please visit our webpage at: www.illinois.gov/dhr
To request a reasonable accommodation for this event, please contact the Training Unit at 312-814-2477 (Voice) or 866-740-3953 (TTY) at least 72 hours prior to the date of the event. E-mail messages can be sent to: IDHR.Training@Illinois.gov
Four Generations in the Workplace: Working Effectively Across Generational Lines