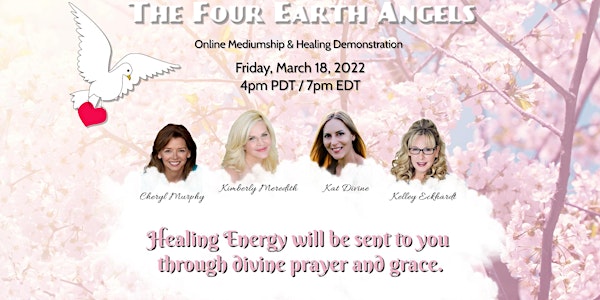 Four Earth Angels
Online Demonstration of Healing, Prayer and Mediumship
Refund Policy
Contact the organizer to request a refund.
Eventbrite's fee is nonrefundable.
About this event
Please join Celebrity Healer/Medium Kimberly Meredith and Mediums Cheryl Murphy, Kelley Eckhardt and Kat Divine for an unforgettable afternoon of messages from your Spirit loved ones, healing and prayers through out the event.
You will witness Evidential Mediumship that shows our loved ones are still with us and that LOVE NEVER dies. Kimberly Meredith will perform mini healings and prayers for the group. As the mediumship readings are being held, Kimberly will be sending healing energy to you through divine prayer and grace. You will feel the essence of spirit as well as messages from the spirit world. The afternoon will be filled with laughter and tears but most of all healing.
<==================================================================>
Please Note:
Purchasing a ticket does not guarantee a reading.
A Demonstration of Mediumship is for entertainment purposes only.
Additionally, information given is not meant to replace Medical, Legal or other Professional advice.
We cannot guarantee who will come through on the day of the event, nor who will receive a reading from the audience, but we can assure you that the messages from Spirit will be channeled from the highest vibration of love.
This event will be held online via Zoom, please test your Computer Audio and Visual.
We look forward to serving Spirit and connecting you with your loved ones!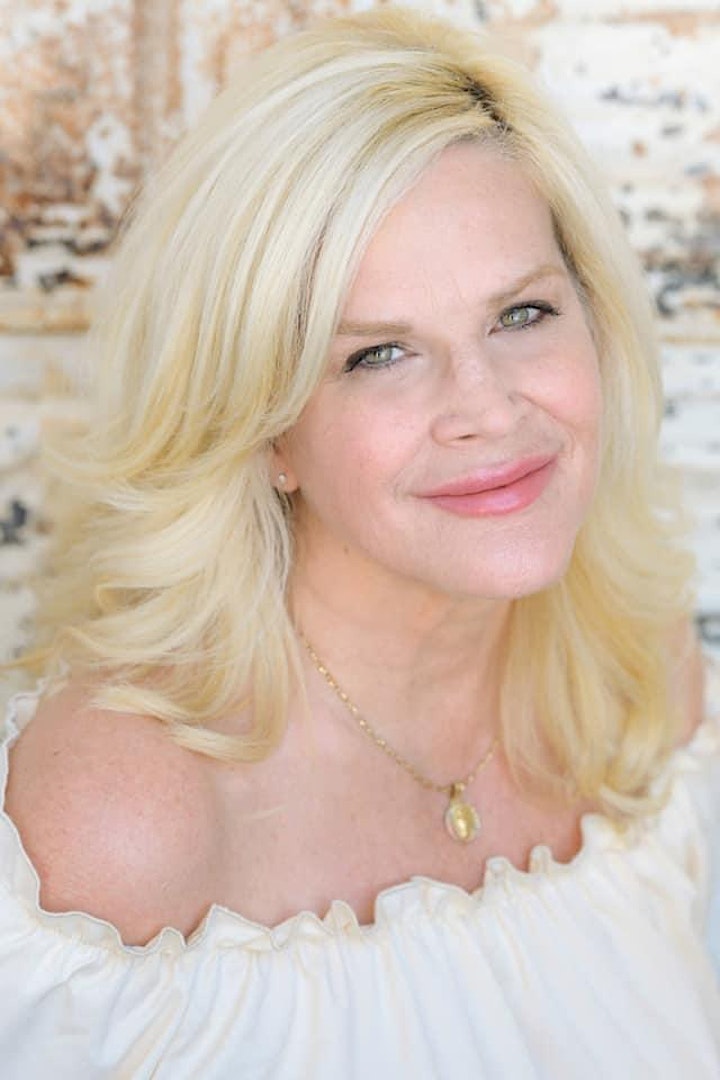 Kimberly Meredith
Kimberly Meredith​ is a world-renowned medical medium and healer. After two Near Death Experiences (NDEs), she experienced an incredible encounter with God and received miraculous healing gifts from the Holy Spirit. Through her healing mediumship and blinking eyes, she can "scan" or see into the body faster and more accurately than the fastest MRI and thermography machines, accurately detecting all manner of medical conditions. Kimberly also possesses the ability to emit healing Scalar energy even through walls, as measured by Dr. Norm Shealy during scientific testing to validate Kimberly's abilities. She has also been tested by the PSYtek subtle energy Laboratory and at the famed IONS Institute of Noetic Sciences Institute, founded by Apollo astronaut Edgar Mitchell. Having healed many thousands through the Holy Spirit, Kimberly Meredith bridges the gap between God and science.
Kimberly hosts the #1-rated syndicated radio hit, The Medical Intuitive Miracle Show, streaming on www.KCAAradio.com​
https://www.thehealingtrilogy.com/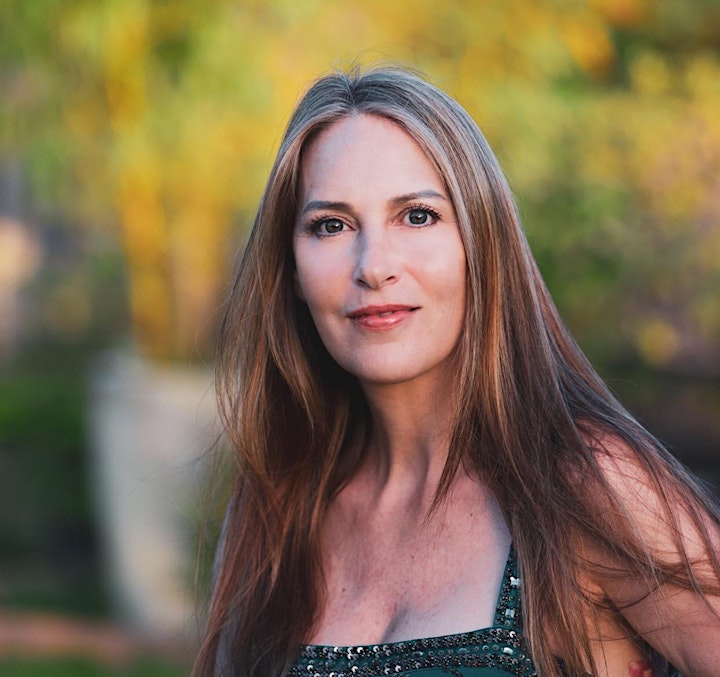 Kat Divine
Kat Divine is a psychic medium, a messenger and healer between the seen and unseen worlds. She has been called the "Alignment Master" releasing blocks, limitations and helping individuals and groups shine their light. Certified as a Spiritual Practitioner and Psychic Medium, she is also a pet communicator, transformational spiritual life coach and LMT. Kat's well rounded and advanced abilities connecting to the spirit world have given her clients incredible validation, healing, peace and clarity. She is a best-selling co-author of The Last Breath Book and can be heard as a guest speaker on the Hay House Radio Show with James Van Praagh, "Use Your Intuition To Tune Into Your Pet!" Kat is vetted and tested as a credible and legitimate member of Bob Olson's Best Psychic Directory. All appointments and upcoming events with Kat can be found on her website.
https://linktr.ee/Alignwithdivine
https://www.katdivinepsychicmedium.com/
IG: @thewarriorsofmysoul
FB: @katdivinepsychicmedium
Clubhouse: @katdivine
Cheryl Murphy
Cheryl has studied metaphysics for over 20 years including international studies in Brazil and Germany, as well as seminars and classes in Colorado.
She has oriented her practice as a spiritual medium towards channeling loved ones who have passed over, and psychometry. She is a clairvoyant, healer, and ordained minister, as well as a certified hypnotherapist and an intuitive facilitator.
Cheryl has studied Mediumship and Advanced Mediumship classes.
She loves helping people find their inner strength.
Cheryl uses her ability as a psychic and a medium to help people make life's important decisions.
As a psychic she is able to bridge the connection to your spiritual guides. As a medium she can put you in touch with your loved ones.
https://www.psychicmediumcherylmurphy.com/
IG: @mediumcheryl
FB: @mediumcheryl
Clubhouse: @mediumcheryl