Description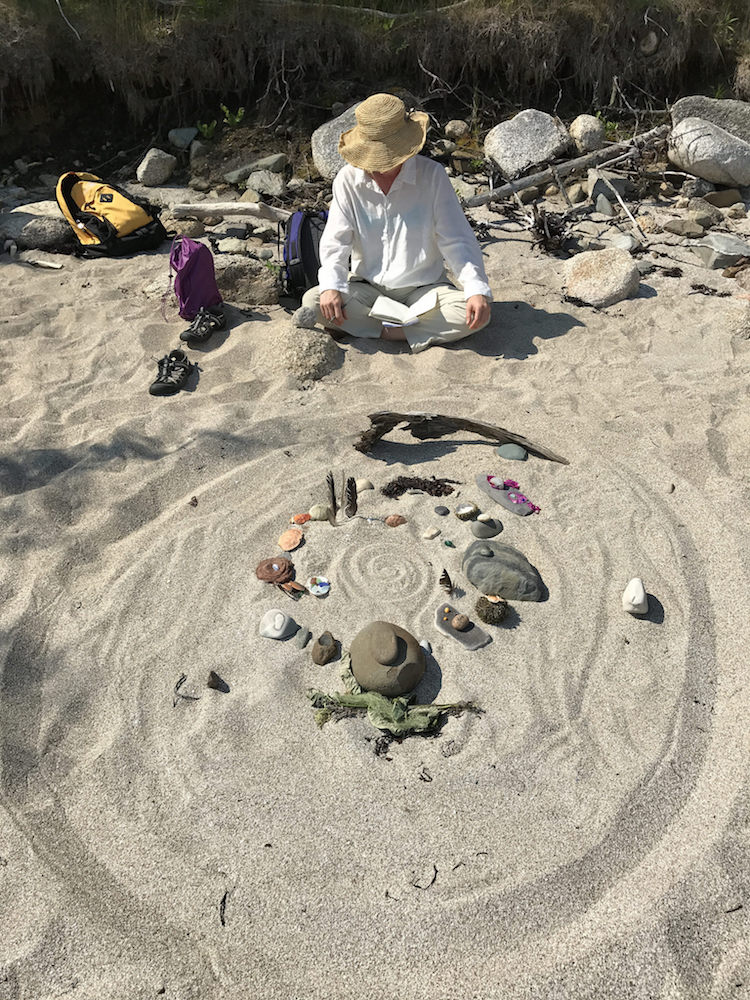 What are the stories living in you and how does the sea invite new vistas to listen deeply to what is calling you? Come join us for a CourageEarth Circle of Trust® Retreat on Hurricane Island, ME to explore the elements of stone and sea, sky and sand that create the perfect landscape for wide open wondering and wonder.
Hurricane Island is located in Penobscot Bay, Maine, in the midst of islands, lobster buoys and waves. For four days, we will settle into island time, listening to our inner cadence, in sync with waves, granite and gulls. Simple living and delicious local food will be a part of the landscape to assist us in unplugging from mainland responsibilities and worries to rediscover the story unfolding in our lives in connection with land and sky. With the rich stories of island-time, we will invite solo time, small group conversations and deep listening in reciprocity with the natural world. Recalibrated, we will bring our courage back into the world of work and life with new storylines to guide us.
If you are interested in reconnecting with your inner nature in an inspiring, outdoor setting and reflecting thoughtfully on how your relationship with nature inspires a deeper connection to self, story, and the world, come join us for a life-changing adventure on the coast of Maine. Moderate physical mobility is required to navigate the island pathways and carry your bags to and from the boat to the cabins.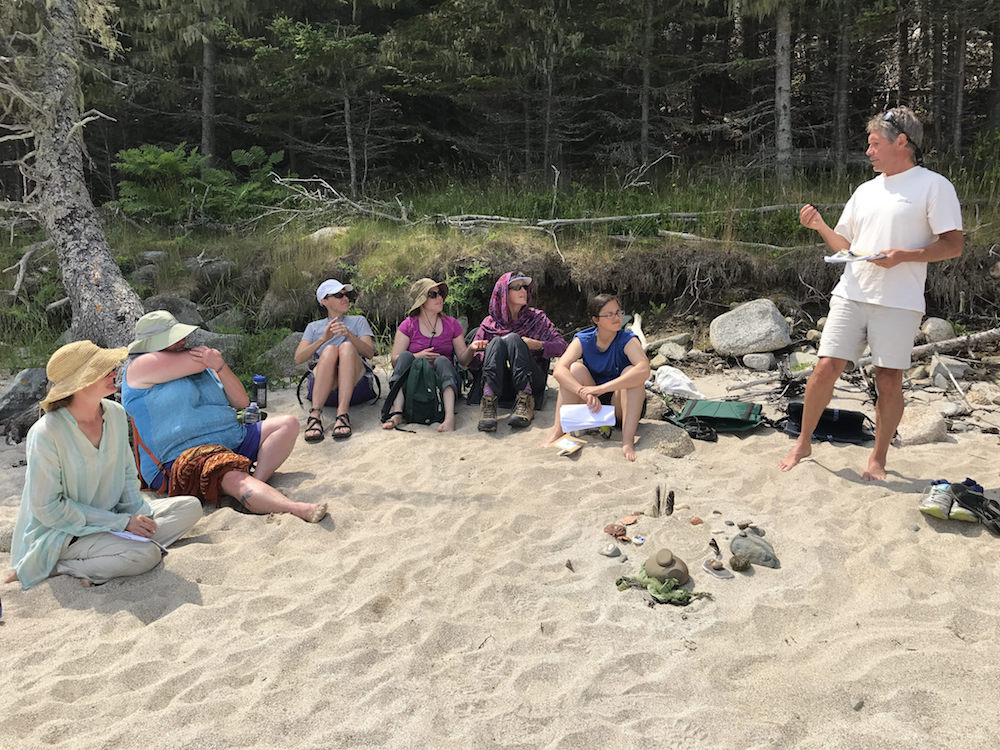 Using the framework of Courage & Renewal's Circle of Trust®, built on the work and writing of educator and activist, Parker Palmer, we offer this island-time retreat where reflection, play and purpose are part of the elements! If you are longing for deeper reciprocity with the natural world, alongside kindred spirits and committed peers, please join us for this 4-day Courage Earth retreat where we will:
Disconnect from technology and reconnect with the natural rhythms of sea, self, and community.

Spend evening solo time holding our inner questions in the light of island wisdom.

Strengthen our capacity to ask open-ended questions, listen wholeheartedly, and share with others what is most meaningful.

Explore how to lead & serve out of a place of courage and wholeness.

Develop an intention plan for stewarding your life and our earth with intention and purpose
Please note: Hurricane Island is seasonal, environmentally-sustainable island community. We will be spending significant time outdoors with the wind, waves, and weather. Moderate physical moblity is required to navigate the island pathways and carry your bags to and from the boat to the cabins.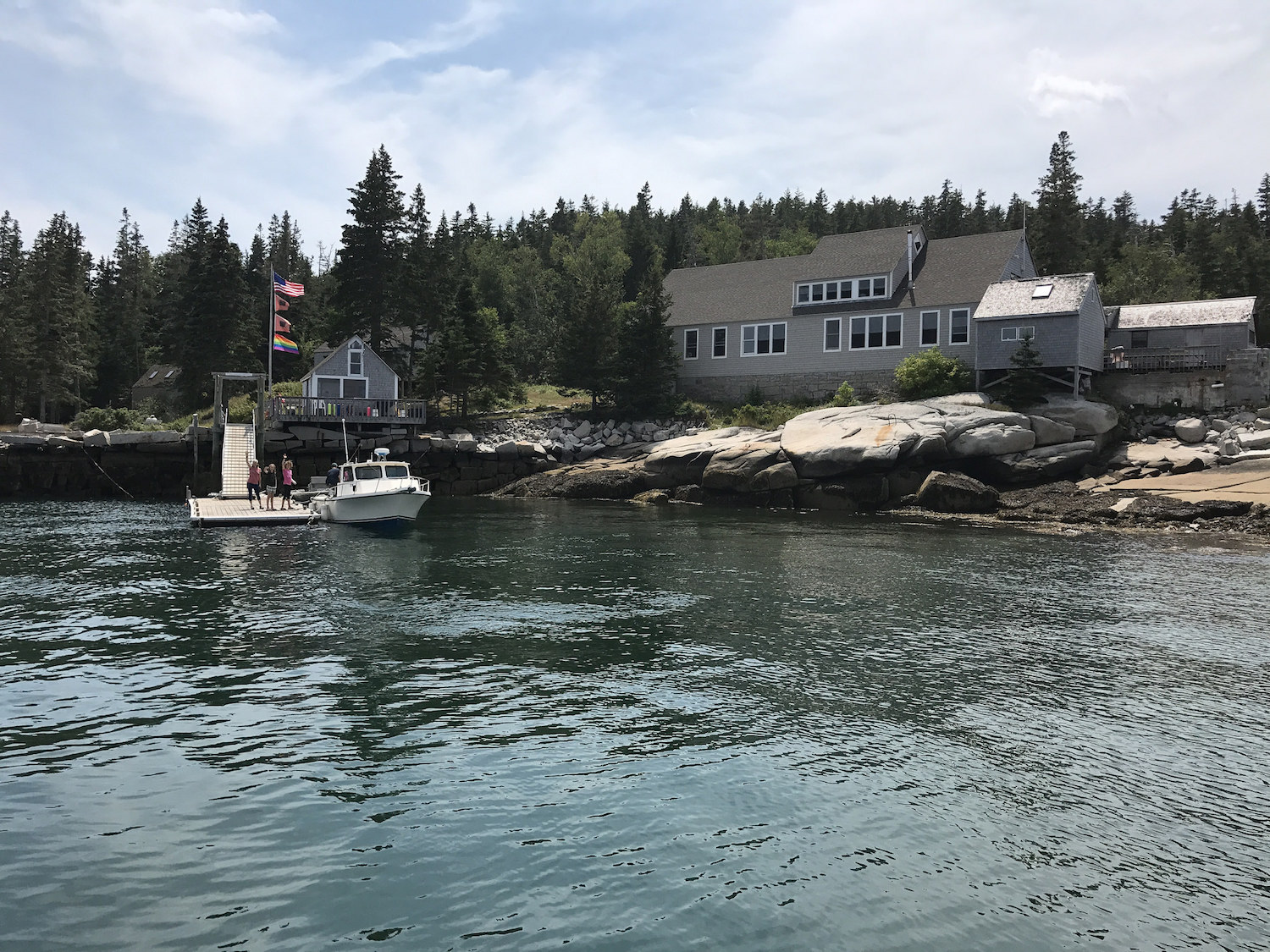 Meet Your Facilitators
Dave Oakes (and his wife Sue) are the co-founders and co-directors of the Center for Ecological Living and Learning (CELL) – a program that offers life-changing sustainability education programs for people who believe that they can make a difference in the world: students who would like to play an active role in creating long-term solutions to problems facing our local and global communities and environment. CELL arose from a yearning to see a global mobilization toward systemic solutions to our planet's problems and our work in Africa – where we saw the successes and failures of various environmental and development programs. Most importantly we learned what can happen when people are inspired to imagine creative possibilities. Dave's background includes a doctorate in environmental education, college teaching experience, and CEO experience leading several non profit organizations.
Holly Wilkinson is a Courage & Renewal Facilitator and Executive Director of WholeHeart Inc. Her experience includes international and higher education, women's entrepreneurial training, youth leadership, and non-profit management. Creative expression and fostering circles of connection are important aspects of her work in the world. Holly lives on a dead-end dirt road in Vermont, savoring earth, imagery and all that arrives.
Cancellation Policy: We understand that life challenges emerge and changes happen. If you must cancel, you can receive a full refund minus a non-refundable deposit of $100 when you notify WholeHeart at least one month before the program begins. Other than exceptional emergencies, no refund will be given if we receive your cancellation less than one month before program start date. Given the details of island planning and logistics, this policy is firm.