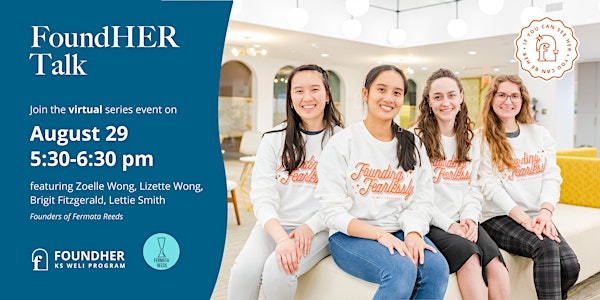 FoundHER Talk - Ask Her Anything with Fermata Reeds!
Each month the FoundHER Program empowers and equips a courageous, creative women-identifying founder, who will change the world.
About this event
The team behind Fermata Reeds will share their story and obstacles they have overcome as female founders. Fermata Reeds amalgamates music and engineering in an entrepreneurial space, by manufacturing synthetic bassoon reeds through a chemical process- which has never been attempted before.
FoundHER Talks are hosted by FoundHERs, members of the FoundHER Cohort. FoundHER talks create a safe space for discussion on what it's like to start your own venture. Any questions related to entrepreneurship are welcome. This is a great event to attend if you're interested in creating a company and don't know where to start. See her, be her, ask her anything. Sign up today!