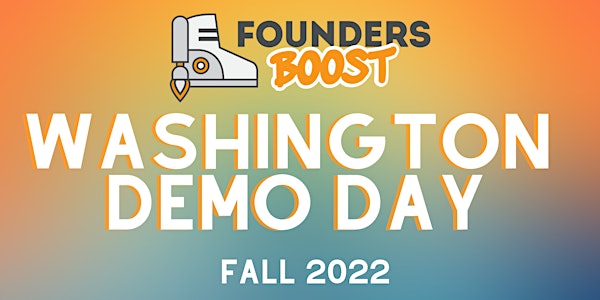 FoundersBoost Fall 2022 Washington DC Demo Day -- December 7, 2022
Join us as we showcase the startups from our DC cohort on December 7th! Online Event.
Refund Policy
Contact the organizer to request a refund.
Eventbrite's fee is nonrefundable.
About this event

We'd like to extend to you an invitation to join us for our DC Demo Day taking place on December 7th.
At Demo Day, you can enjoy networking, a hybrid pitch viewing experience and the ability to chat and connect directly with our startups, program directors, global team, and our amazing group of mentors who have helped the startups grow substantially over the course of the program.
The presenting startups will join the ranks of other FoundersBoost alumni who've gone on to raise over $140 million and been accepted into the top accelerators globally.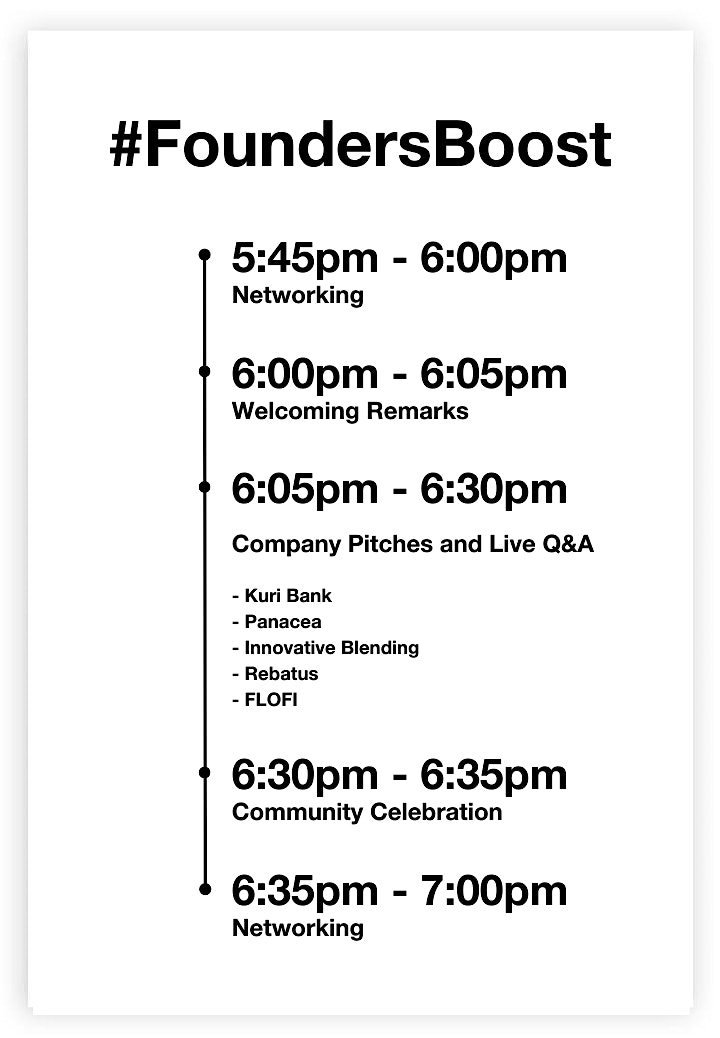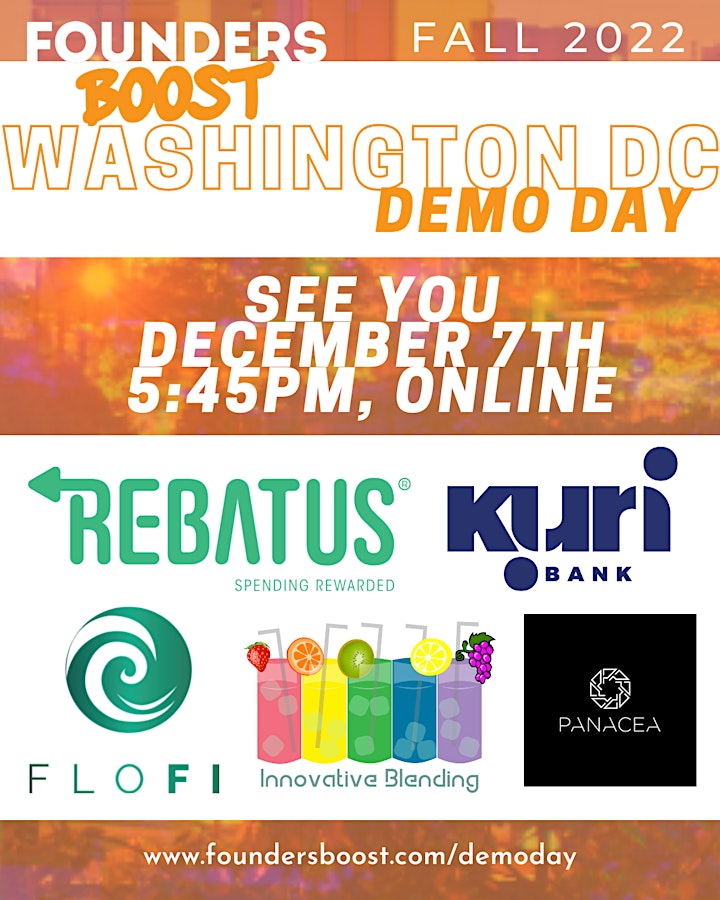 Presenting Startups from DC & Miami for the Fall 2022 cohort.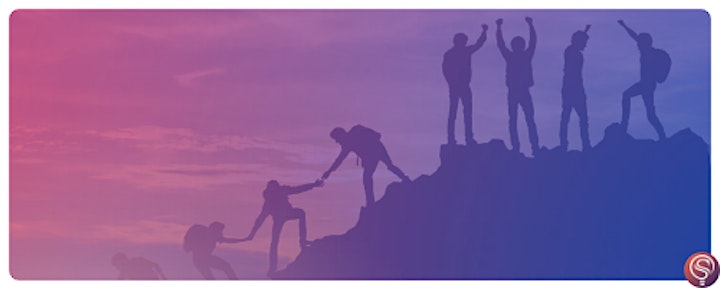 Join one of our 6-week pre-accelerators to gain coaching, mentorship, and access to the FoundersBoost network for life.
Applications open two times a year, and stay open typically for 6 weeks. After applications close, we'll review applications for about two weeks, and spend time getting to know even more about your team, market, progress and idea. Our goal is to notify the final group of companies being accepted within three weeks from the application closing date.
Ready to apply? [Explore Programs]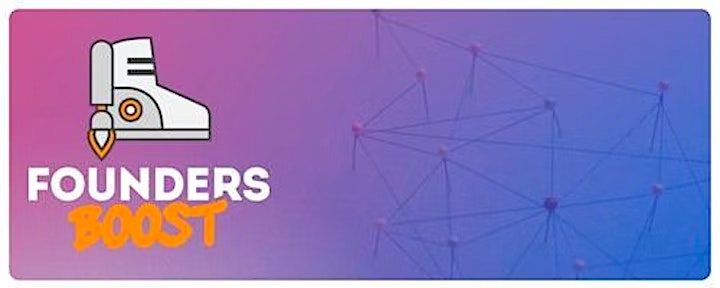 FoundersBoost Global Pre-Accelerator
FoundersBoost (formerly Startup Boost) is a global tech Startup Pre-Accelerator program that finds promising early stage startups and prepares them for accelerators, investment, and revenue. The Pre-Accelerator program takes no equity or fees from the startups that are accepted.
In five years, FoundersBoost has selected over 400 startups from over 5,200 applicants globally to participate in the pre-accelerator. Our alumni have raised over $140 million and have been accepted into the top accelerators around the world.
Each program takes place over 6-weeks and brings in the best speakers and mentors to work with selected early stage tech startup teams to prepare them for accelerators, investment, and/or revenue generation.
Outside of our local programs, FoundersBoost supports hundreds of early stage startups worldwide through the [FoundersBoost] online platform. FoundersBoost helps early stage founders anywhere take the best next step in building their company through community, workshops, perks, office hours, and more.
If you would like to know more about our other cohorts, please email programs@foundersboost.com. To signup for early updates on when application dates open, please click [click here].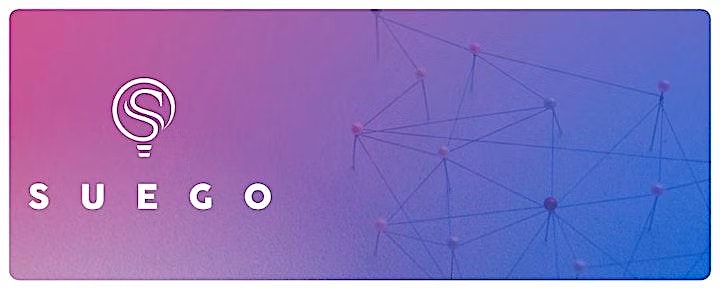 SUEGO™
Since 2016, SUEGO™ has educated more than 20,000 entrepreneurs and helped over 5,000 businesses succeed by enabling them to overcome barriers and challenges common in starting a new business or expanding an existing business across diverse startup programs. And we are expanding our support with the world-renowned FoundersBoost®.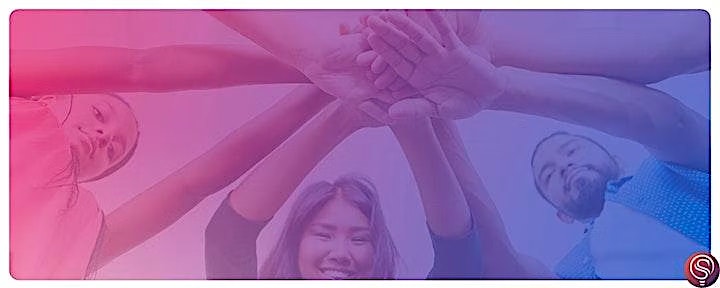 There are few ways to support the program and cohort participants to maximize impact and outcomes.
Speakers
Experienced business professionals and owners.
[Apply today] to help inspire the next generation of high impact founders. All of our speakers are asked to review the [Expectations Guide]. Presentation topics:
Building Products that Matter / Product Market Fit
Customer Development & Business Model Canvas
Market Sizing and Competition
Pitching Skills & Presentation Pitch Decks
Fundraising Process & Techniques
Funding: Angels / VCs / Accelerators / Alternatives
Mentors
Experienced business professionals and owners (5+ years of operating experience).
[Apply today] to help guide the next generation of exponential organizations. All of our mentors are asked to follow the [Mentor Manifesto] as their north star when engaging with our founders.
FoundersBoost Mentors are selected across the diversity spectrum, from thriving New Majority entrepreneurs and investors to disruptive innovation experts and geographic operators, which is complemented by research-based content and data that powers the Mentor process and experience.
Community Partnerships
Other forms of support are welcome.
From in-kind contributions (e.g., swag, pro-bono consulting hours) to outreach and awareness, we are open to explore synergies and see how to make this program beneficial to the community. Feel free to send an email to Flor Liévano at FlorLievano@foundersboost.com to explore next best steps.
ESHIP Community Leader Fellowship
Professional opportunities where you can build your Resume/CV more effectively and gain a competitive advantage in the market.
Entry Level
Specialized