Founders Therapy: The Fail Edition...A Series of Fireside Chats

Wednesday, May 8, 2013 from 7:00 PM to 9:00 PM (EDT)
Event Details
[For the background story to the event, click here]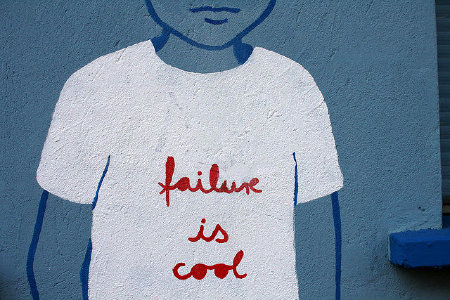 Founder's Therapy was created to show entrepreneurs that they aren't alone on this journey and [many] others share their pain...over drinks of course.
+ Founder's Therapy: The Fail Edition...A Fireside Chat
+ Wednesday May 8th, 2013
+ Hub Atlanta
+ 7pm - 9pm
+ No Cover
+ Complimentary Crown Royal Black, wine, Brooklyn Lager, Batch 19, and SweetWater 420 provided
[Fireside Chat Moderator] Joey Digital  (@joeydigital - Founder, sf35)
---
In life, there are times when things get rough, and we want someone to simply listen while we bare our souls (shoulda listened when adults told us, as kids, that getting older sucks). The people who sit back, and don't say a word are like a gift from God. At the end of the conversation, we usually feel alot better. Like a burden has been lifted off our shoulders.
But as a company founder, oftentimes we want someone who has been through the wars, and can feel our pain. The Hero's Journey is relatively unique, and when you cross paths with a fellow warrior, it can be instant magic.
-----
Except from Steve Blank's "The Four Steps to the Epiphany" on "The Hero's Journey":
"Joseph Campbell popularized the notion of an archetypal journey that recurs in the mythologies and  religions of cultures around the world. From  Moses and the burning bush to Luke Skywalker meeting Obi wan Kenobi, the journey always begins with a hero who hears a calling to a quest. At the outset of the voyage, the path is unclear, and the end is not in sight. Each hero meets a unique set of obstacles, yet Campbell's keen insight was that the outline of these stories was always the same. There were not a thousand different heroes, but one hero with a thousand faces.  
The hero's journey is an apt way to think of startups.  All new companies and new products begin with an almost mythological vision–a hope of what could be, with a goal that few others can see.  It's this bright and burning vision that differentiates the entrepreneur from big company CEOs and startups from existing businesses. Founding entrepreneurs are out to prove that their vision and business are real and not some hallucination; to succeed they must abandon the status quo and strike out on what appears to be a new path, often shrouded in uncertainty.  Obstacles, hardships and disaster lie ahead, and their journey to success tests more than financial resources. It tests their stamina, agility, and the limits of courage. 
Most entrepreneurs feel their journey is unique. Yet what Campbell perceived about the mythological hero's journey is true of startups  as well: however dissimilar the stories may be in detail, their outline is always the same.  Most entrepreneurs travel down the startup path without a roadmap and believe that no model or template could apply to their new venture. They are wrong.  For the path of a startup is well worn, and well understood. The secret is that no one has written it down."
------
Have questions about Founders Therapy: The Fail Edition...A Series of Fireside Chats?
Contact the organizer
When & Where
318 Cherokee Avenue Southeast
Atlanta, 30312


Wednesday, May 8, 2013 from 7:00 PM to 9:00 PM (EDT)
Add to my calendar
Founders Therapy: The Fail Edition...A Series of Fireside Chats