Founders Space Silicon Valley October 2013 Roundtable

Wednesday, October 30, 2013 from 6:00 PM to 8:00 PM (PDT)
Event Details
Founders Space Silicon Valley Roundtable
Angel Investor Forecast:
Investment Trends and Predictions for 2014

Join us for a lively and informative roundup of opinions, reporting, and predictions on the state of affairs of angle investing. As the end of 2013 approaches, angel investors are assessing their current portfolios as well as potential opportunities for 2014.  Hear  from our panel of investors about their current investing strategies, what they are seeing, and how your startup can tee up for angel investment in the New Year.
Presenters: Jim Scheinman of Maven Ventures; Inessa Obenhuber of the Seraph Group and Astia Angels; and Dan Scheinman, angel investor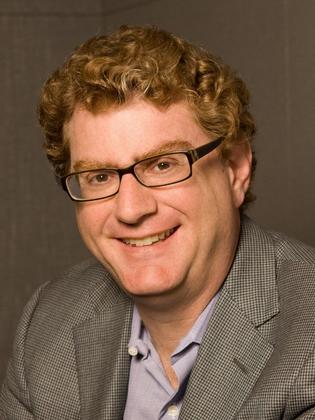 Jim Scheinman of Maven Ventures, Inessa Obenhuber of the Seraph Group and Astia Angels, and angel Dan Scheinman share knowledge and ideas.

A Founders Space Roundtable is a monthly meeting where founders get together to share knowledge, solve problems and make connections. Each Roundtable tackles a specific subject, such as raising capital, negotiating term sheets, attracting talent, creating marketing plans, and filing patents.  The session begins with industry experts providing detailed advice.  Then we roll up our sleeves, gather into small groups, and help each other with issues we're facing.
SPEAKERS
Jim Scheinman has spent the last 20 years of his career as an entrepreneur in one capacity or another. He's been a founder, executive, angel investor, attorney, mentor capitalist and venture capitalist at many successful Silicon Valley consumer startups. In January 2013, Scheinman launched Maven Ventures Growth Labs in Palo Alto to tap into the massive trend of the groundswell of entrepreneurship and to scale his successful angel investing business, Maven Ventures, which he founded in late 2008. Four of his ten investments since 2008 have achieved successful exits and four others are doing extremely well, like Tango. Maven Ventures Growth Labs Fund is a venture fund from which Jim invests in the startups that are incubated in the Growth Labs.Immediately prior to founding Maven Ventures, Scheinman was an entrepreneur in residence ("EIR") at Charles River Ventures, a leading venture firm where he helped source, vet and advise their web 2.0 portfolio companies. Scheinman is one of the early pioneers of the social networking phenomenon as one of the first employees and the former head of business development and sales at the first social networking site, Friendster. There he created the concept of 'engagement marketing,' enabling consumers to become brand advocates and spreading brands' messages amongst their network of friends. In 2005, Jim left Friendster to join co-founders Michael & Xochi Birch to launch Bebo as the first employee and Board member. At Bebo, he was integral in launching the site, raising the venture round, leading the strategy and its eventual sale to AOL for $850M in 2008.
Inessa Obenhuber is a partner at the Seraph Group, a growing global investment Micro VC Fund (Super Angel fund). In her role as a partner and an active Investor, she assists Seraph in identifying start-up companies that stand to benefit from the expertise and guidance of Seraph's 170 members as the companies expand and grow. The firm seeks out burgeoning companies with exceptionally promising products and commits anywhere from $50,000 to $2 million in funding.  She is also an Angel Investor at Astia Angels, a seed and early stage investment group with focus in companies with gender balanced teams.  In addition, Inessa co-founded Kiventures, a company that assists U.S. and Russian companies with establishing operations and outsourcing of technology development of products in emerging markets.  She previously served as Vice President of Corporate Development at Razoom, a VC funded start-up company developing intelligent network virtualization appliances for British Telecom.
With her connections in the angel investor community, she helps portfolio companies spearhead strategic relationships with industry-leading corporations. She has invested in more than 26 companies: Tukaroo (acquired by Ask Jeeves), Front Bridge Technologies (acquired by Microsoft), Droplet Technologies (Acquired by Vivox), Silver Tail Systems (acquired by EMC), Clean Filtration Technologies (Acquired by Dow Chemicals), Icon Aircraft, PBworks, Life Vantage (went public in 2005), BrightIt (acquired by Imagination Technologies), Life 360, iSpionage, nVision, Silicon Pipe (acquired by TPL) and more. In addition to her advisory role with Intrabond Capital (board level strategy consulting and management firm), her advisory work includes: Astia (a global not-for- profit for women entrepreneurs); Watermark (non-profit community of executive women); Percipo (Artificial Intelligence software for consumers and enterprise applications), Socxs ('Rally Network™' for Nonprofits, a sophisticated social exchange platform).  Inessa is also an Expert in the IT cluster of the Skolkovo Foundation Innovation Center (Moscow, Russia) and has also served as one of the founding members of the Russian Language edition of PC Magazine in Russian Language.  She has also contributed to four U.S. patents over the course of her career. Inessa's involvement with philanthropic organizations includes USC Cinematic school (Ambassador for the Media Institute for Social Change), Charity: water, Amnesty International. She is fluent in Russian and has earned a Bachelor of Arts from Moscow State University of Printing Arts.  Investments include Garrison Enterprises, Icon Aircraft, Tasting Room, HMicro, Adina World, Aftersteps, Caustic Graphics (advisor, acquired by Imagination Technologies), Exergonix (advisor), Vitogen, Kiventures (co-founder), Fusion (advisor), Percipo (advisor), Socxs (advisor), Always On Vacation, Iron Key.
Dan Scheinman is an angel investor.  As an angel, he is involved with 10 companies including: Arista Networks, Tango.me, Zoom.us, Treasure Data, Think Big Analytics, Ncryptedcloud and others.  Prior investing, Dan worked at Cisco systems for 18 years (from $40M to $40B) in a variety of strategic (head of corporate development) and operational roles (head of EOS software division).  Dan is a proud alum of Brandeis University and Duke University School of Law.

Questions?  Contact us at sv@foundersspace.com 
Founders Space brings together founders, angels, VCs, advisors & innovators to help startups rock the world www.foundersspace.com  
WavePlay LLC, a promotional agency, produces and manages all Founders Space events and sponsorships www.waveplayllc.com
Interested in sponsoring a Founders Space Roundtable or the Founders Space website? 
Contact WavePlay's Peter Seidel Peter.Seidel@waveplayllc.com or Lyne Noella Lyne.Noella@waveplayllc.com.
Tickets to Founders Space events are transferable but non-refundable. Speakers and event details subject to change without notice.

When & Where

Sheppard Mullin Richter & Hampton
379 Lytton Avenue
Palo Alto, CA 94301


Wednesday, October 30, 2013 from 6:00 PM to 8:00 PM (PDT)
Add to my calendar
Organizer
Founders Space Silicon Valley Roundtable
Founders Space brings together founders, angels, VCs, advisors & innovators to help startups rock the world.
WavePlay LLC, a promotional agency, produces and manages all Founders Space events and sponsorships.
Founders Space Silicon Valley October 2013 Roundtable