Founders Space Silicon Valley January 2012 Roundtable

Friday, January 27, 2012 from 8:30 AM to 10:30 AM (PST)
Event Details
Join Founders Space Silicon Valley Roundtable for
The Top 10 Questions that Investors Ask Founders

Topic: Top 10 Questions that Investors Ask Founders. When you present to VCs or angels, do you know which questions they are most likely to ask?  Will you be ready with answers?  How can you prepare meaningful answers and how do you respond gracefully if you do not know the answer?  Join us for great ideas on how to think on your feet during high-pressure presentations.
Presenters: Jon Baer of Threshold Ventures, John Giddings, angel investor, and Joseph Perkins, Orrick, moderator.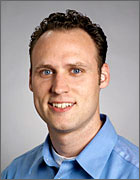 Jon Baer of Threshhold Ventures, John Giddings, angel investor and Joseph Perkins of Orrick answer your questions.
A Founders Space Roundtable is a monthly meeting where founders get together to share knowledge, solve problems and make connections. Each Roundtable tackles a specific subject, such as raising capital, negotiating term sheets, attracting talent, creating marketing plans, and filing patents.  The session begins with industry experts providing detailed advice.  Then we roll up our sleeves, gather into small groups, and help each other with issues we're facing.
SPEAKERS
Jon Baer of Threshold Ventures is a senior executive who brings a unique perspective to the world of startups. He has been both a venture capitalist as well as the founder and CEO of two venture backed companies, eBoomerang, an enterprise software company which was sold in 2006 and Artificial Muscle, Inc., a spinout from Stanford Research Institute (SRI). As a principal and founder of Threshold Ventures, Jon works with companies around the world, serving as an advisor/mentor, working on specific projects and when appropriate, taking on interim operating roles. He has worked with a wide range of software, telephony, hardware and services businesses. Earlier in his career Jon was a General Partner at Oscco Ventures, a Sand Hill Road early-stage venture capital firm which was one of the pioneering firms in Silicon Valley. He has invested in a range of companies including Landec, Peerless Systems, and Coinstar.
John Giddings is the co-founder of The Silicon Valley Angels (now Tech Angel Group), which focuses on high tech seed stage opportunities and Clean Tech issues. He also is Principal of Clean Tech Integration, a consulting practice specializing in technology, business plan and funding services for clean tech start-ups, due diligence projects for venture capitalists, and analysis on the clean tech industry for Wall Street. John recently joined the adjunct Faculty of Santa Clara University's Graduate School of Engineering as a professor of entrepreneurship. He is on the Board of Directors for HBSTech, and the Industry Advisory Board for the Santa Clara University School of Engineering. He is also editor of The Solar Evangelist Blog, offering insight, commentary and advice for the new solar industry toward delivering on the promise of Gold from the Blue Sky. His home is in Los Gatos, California and this summer he climbed Mt. Fuji--for work. 
Joseph Z. Perkins, a corporate associate in Orrick's Silicon Valley office, is a member of the Emerging Companies Group, which advises emerging companies and venture capital firms.  Mr. Perkins's practice focuses on providing private venture financing and merger and acquisition services to Internet, high tech, and clean technology companies.

Questions?  Contact us at sv@foundersspace.com 
About Founders Space, WavePlay, and Sponsorships:
Founders Space brings together founders, angels, VCs, advisors & innovators to help startups rock the world www.foundersspace.com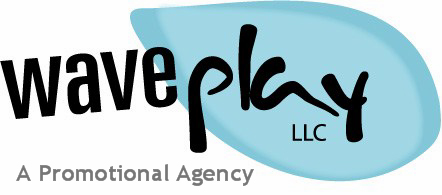 WavePlay LLC, a promotional agency, produces and manages all Founders Space events and sponsorships www.waveplayllc.com
Interested in sponsoring a Founders Space Roundtable or the Founders Space website? 
Contact WavePlay's Peter Seidel Peter.Seidel@waveplayllc.com or Lyne Noella Lyne.Noella@waveplayllc.com.
Tickets to Founders Space events are transferable but non-refundable.

When & Where

Orrick, Herrington & Sutcliffe LLP
1000 Marsh Road
Menlo Park, CA 94025


Friday, January 27, 2012 from 8:30 AM to 10:30 AM (PST)
Add to my calendar
Organizer
Founders Space Silicon Valley Roundtable
Founders Space brings together founders, angels, VCs, advisors & innovators to help startups rock the world.
WavePlay LLC, a promotional agency, produces and manages all Founders Space events and sponsorships.
Founders Space Silicon Valley January 2012 Roundtable