Founders Space Silicon Valley February 2012 Roundtable

Wednesday, February 29, 2012 from 8:30 AM to 10:30 AM (PST)
Event Details
Join Founders Space Silicon Valley February Roundtable

Topic: Protecting Your IP in 2012.   For those developing any type of technology, a determination must be made not only what form of protection is appropriate, but also when that protection is appropriate.  Startups must use their resources very carefully but need to recognize when their IP is at risk, and what steps to take to protect their intellectual property.  Join our panel of experts to learn how to make key decisions about how and when to protect your company's IP.
Presenters: Dana Zottola of Orrick, Braxton Woodham, founder and patent holder, and Lowell Ness, Orrick, presenter and moderator.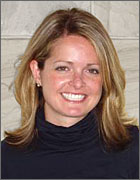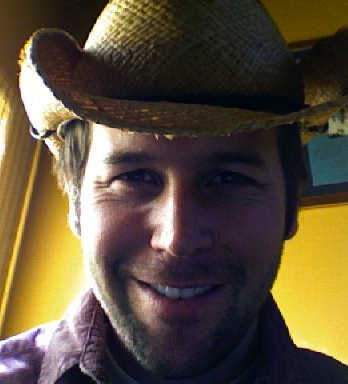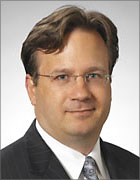 Dana Zottola, Orrick Scientific Advisor and Patent Agent, Braxton Woodham, patent holder and founder, and Lowell Ness of Orrick answer your questions.
A Founders Space Roundtable is a monthly meeting where founders get together to share knowledge, solve problems and make connections. Each Roundtable tackles a specific subject, such as raising capital, negotiating term sheets, attracting talent, creating marketing plans, and filing patents.  The session begins with industry experts providing detailed advice.  Then we roll up our sleeves, gather into small groups, and help each other with issues we're facing.
SPEAKERS
Dana Zottola, a Scientific Advisor and Patent Agent in Orrick's Silicon Valley office, is a member of the Intellectual Property Group. She has extensive educational and employment experience in electrical and computer engineering. Dana is experienced with a broad spectrum of patent prosecution processes including preparing and filing patent applications, responses to office actions, inventor and Examiner interviews, appeals before the Board of Patent Appeals and Interferences, appeal and reply briefs, and reexaminations.  Dana is very experienced in due diligence in merger and acquisition matters, prior art and invalidity research, licensing negotiations, IP counseling, and IP management.  Dana also has extensive international patent prosecution experience. Dana's patent prosecution practice covers a wide variety of technologies, including software, processor architecture, semiconductor memories, semiconductor processing and manufacturing, mobile platforms, compiler design, enterprise software integration, digital rights management, virtualization and security processes, mobile devices and communication, consumer products, clean tech, reactor design, refinery design, green energy, networking and more.  Prior to Orrick, Dana worked at Intel as a Quality & Reliability Engineer where she designed and supported system level microprocessor aging labs and analyzed performance degradation. She published company-wide documentation for accelerated aging of CPUs as well as newly defined usage models. Dana received "Best in Session Recognition" at Intel's 2006 "Quality & Reliability Technical Symposium" and two Intel Corporate Quality Network "Divisional Recognition Awards" for microprocessor aging analysis and efficient definition of use conditions for new markets.  Dana is registered as a patent agent to practice before the United States Patent and Trade Office (USPTO).  She received her M.S. in Electrical and Computer Engineering and B.S. in Computer Engineering from Oregon State University.
Braxton Woodham is Chief Techology Officer and Co-Founder of Ospoto. Prior to Ospoto, Braxton was co-founder and Chief Technology Officer of Tap11, which was acquired by AVOS. He was formerly the CTO of InfoSpace's mobile division where he was responsible for the infrastructure that served for approximately 70% of all mobile page views in North America. Prior to Infospace, Braxton served as VP, Technology at Moviso, leading the development of the V4 Platform, which scaled by more than 100 times to support more than 16 million transactions per month across US, European and Australian carriers. Prior to joining Moviso / InfoSpace, Braxton served as Executive Director of Technology at Sony Music Digital Media Ventures, where he focused on new Internet initiatives including Keyhole, which later became Google Earth. Prior to his career in software development Braxton served as Lead Propulsion Engineer for two Atlas missions and as a Captain in the United States Air Force.
Lowell Ness is a partner and a founding member of the Orrick's Emerging Companies Group in the Silicon Valley Office. He has considerable experience in securities law and corporate governance matters. His practice focuses on high growth emerging companies and involves venture capital financings, mergers and acquisitions, public offerings and private placements. His clients include startup companies from the earliest stage and well established public companies. Mr. Ness also represents both private equity and venture capital funds.

Questions?  Contact us at sv@foundersspace.com 
About Founders Space, WavePlay, and Sponsorships:
Founders Space brings together founders, angels, VCs, advisors & innovators to help startups rock the world www.foundersspace.com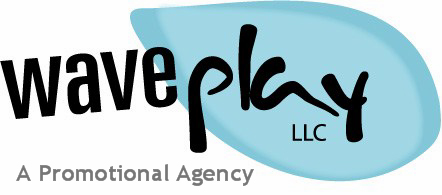 WavePlay LLC, a promotional agency, produces and manages all Founders Space events and sponsorships www.waveplayllc.com
Interested in sponsoring a Founders Space Roundtable or the Founders Space website? 
Contact WavePlay's Peter Seidel Peter.Seidel@waveplayllc.com or Lyne Noella Lyne.Noella@waveplayllc.com.
Tickets to Founders Space events are transferable but non-refundable.

When & Where

Orrick, Herrington & Sutcliffe LLP
1000 Marsh Road
Menlo Park, CA 94025


Wednesday, February 29, 2012 from 8:30 AM to 10:30 AM (PST)
Add to my calendar
Organizer
Founders Space Silicon Valley Roundtable
Founders Space brings together founders, angels, VCs, advisors & innovators to help startups rock the world.
WavePlay LLC, a promotional agency, produces and manages all Founders Space events and sponsorships.
Founders Space Silicon Valley February 2012 Roundtable