Location
SomaCentral
1 Market Street
Steuart Tower, Fifth Floor
San Francisco, CA 94105
Description
Founders Space San Francisco Roundtable
Startup Candy: How to Be the Startup Everyone Wants to Work For
The fastest way to kill your startup is with B players. How can you attract--and hold onto--hot talent? Get ideas, real-life stories and advice on increasing your odds of funding, innovation, and success when you add smart, creative people to your team. Our panel will discuss:
Why your team matters to investors

How to create a killer team

How to showcase your team to investors, partners and customers

How to identify and reach out to talented individuals

How to keep your team engaged

How to keep your talent from jumping ship for better opportunities

How to position your company as a hot career opportunity
Presenters: Josh Breinlinger of Sigma West Venture Capital; Max Shapiro of PeopleConnect; and John Levy of John Levy Consulting.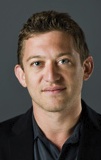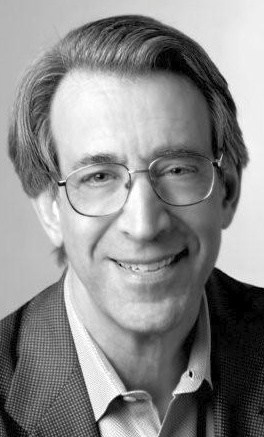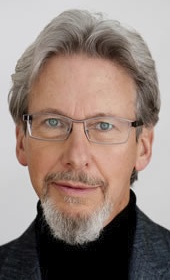 Josh Breinlinger of Sigma West Venture Capital, Max Shapiro of PeopleConnect and John Levy of John Levy Consulting share knowledge and ideas.
A Founders Space Roundtable is a monthly meeting where founders get together to share knowledge, solve problems and make connections. Each Roundtable tackles a specific subject, such as raising capital, negotiating term sheets, attracting talent, creating marketing plans, and filing patents. The session begins with industry experts providing detailed advice. Then we roll up our sleeves, gather into small groups, and help each other with issues we're facing.
SPEAKERS
Josh Breinlinger joined Sigma West Venture Captial in 2010, bringing six years of startup experience. He has expertise in online marketing, marketplaces, and crowdsourcing. Josh was the 4th employee at oDesk, running Sales, Marketing, Product, and Business Development over five years and contributing to the company's growth from almost nothing to $100M in annual services. Josh was also the head of product and marketing at AdRoll, helping to design and build the #1 retargeting platform. Prior to oDesk and AdRoll, Josh was a consultant at Arthur D. Little. Josh has a BS degree in Mechanical Engineering from the Massachusetts Institute of Technology.
Max Shapiro is the founder and CEO of PeopleConnect, bringing remarkable energy, a rare blend of experience, a sense of creativity, and a never-give-up tenaciousness that has made it possible for many startups and established companies to add key talent to their teams. A lifelong entrepreneur, and a consummate networker and business strategist, Max understands the minds and passions of startups and companies focused on growth. Max was the youngest talent scout in the history of the NBA, serving as Chief Scout for the Phoenix Suns. He owned and operated a company that produced sports camps for children, and baseball and basketball fantasy camps for adults, where he partnered with some of the biggest names in sports, including Mickey Mantle, Willie Mays, Pat Riley, Magic Johnson, John Wooden and Billy Casper. Max founded PeopleConnect Staffing in 1998, where he currently focuses on business development and client relations. He is an active member of several angel investment groups.
John Levy of John Levy Consulting has been a consultant for over 20 years, and has held engineering management positions with Quantum Corporation, Apple Computer, Tandem Computers, and Digital Equipment Corporation. He holds 7 U.S. patents related to computer design and was a national lecturer for the IEEE on computer bus design. He has been an expert witness in more than 40 patent lawsuits related to computer, software and Internet technologies. He has a Ph.D. in Computer Science from Stanford University and engineering degrees from Cornell and Caltech. He has further training in business mediation skills and in managing managers and professionals. He teaches one course each year on technology-related topics at the Fromm Institute of Lifelong Learning at the University of San Francisco. His book for technology managers, titled Get Out of the Way, was published in May 2010. The book is focused on how to be an effective manager of high-tech development in order to get timely, innovative and relevant products. His avocations include classical music, sea kayaking and ceramics.

Questions? Contact us at sf@foundersspace.com
Founders Space brings together founders, angels, VCs, advisors & innovators to help startups rock the world www.foundersspace.com
WavePlay LLC, a promotional agency, produces and manages all Founders Space events and sponsorships www.waveplayllc.com
Interested in sponsoring a Founders Space Roundtable or the Founders Space website?
Contact WavePlay's Peter Seidel Peter.Seidel@waveplayllc.com or Lyne Noella Lyne.Noella@waveplayllc.com.
Tickets for Founders Space Roundtable events are transferable but non-refundable. Speakers subject to change without notice.