Founders Space San Francisco January 2012 Roundtable

Thursday, January 26, 2012 from 8:30 AM to 10:30 AM (PST)
Event Details
Join Founders Space San Francisco Roundtable for
How To Make and Market Award Winning Apps

Topic: How to Make and Market Award Winning Apps. Get insights from successful app experts on what you need to know about app development and app marketing that can get you a step ahead of the competition.
Presenters: Matt Monday of Karma Store, Rob Abbott of EGG HAUS, and Steve Hoffman of Yumby and Founders Space.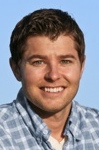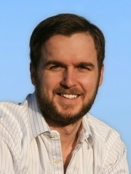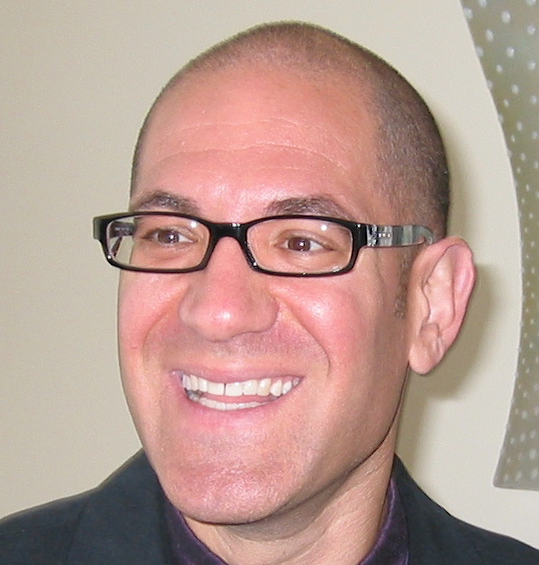 Matt Monday of Karma Store, Rob Abbott of EGG HAUS, and Steve Hoffman of Yumby, presenter and moderator.

A Founders Space Roundtable is a monthly meeting where founders get together to share knowledge, solve problems and make connections. Each Roundtable tackles a specific subject, such as raising capital, negotiating term sheets, attracting talent, creating marketing plans, and filing patents.  The session begins with industry experts providing detailed advice.  Then we roll up our sleeves, gather into small groups, and help each other with issues we're facing.

BUILDING LOGISTICS:  The easiest access for the Steuart Tower is to enter from Mission St., between Steuart and Spear.  The event will take place on the 5th floor.

SPEAKERS
Before founding Karma Store, a company dedicated to connecting donors with great charities, Matt Monday spent three years at Apple.  His last role was as Team Leader for the App Store editorial team.  He was instrumental in the growth and development of this team and the systems that are still in use today.  He was personally responsible for selecting the apps that appeared in New and Noteworthy, What's Hot, Staff Favorites, and more.  Prior to joining the editorial team, Matt was a revenue analyst for the iTunes marketing team where he was responsible reporting on the revenue of the entire iTunes business.  His detailed analysis of the App Store business unit what earned him a role on the App Store editorial team.  He was the third person to join this international team.  With a diverse education, Matt has been able to transform his passion for innovation, technology, and entertainment into a career on the leading edge of product development.  He currently consults and advises a wide range of companies on topics ranging from marketing to user experience design to general business advice.  His guidance is highly sought in the early development stage of digital products, especially those with a focus on the consumer market.  It goes without saying that Matt has an incredible understanding of the App Store, his ability to quickly analyze a product and it's fit within the marketplace makes him a desirable asset for teams at any stage of the game.
Rob Abbott is the founder of EGG HAUS, a product design firm in San Francisco. In this role, he andhis team have developed mobile product strategies for Flipboard, Dunkin Donuts, Aol, Myspace, Cisco, and Foodspotting.  These efforts have lead to 3 "App of the Week" client awards in the Apple iTunes App Store. He is the current product design mentor at Dogpatch Labs in Palo Alto, where he has advised many new companies, including Instagram, the largest mobile photo based app on iOS, and MyPad, the #1 Facebook app for iPad. Rob is an instructor at SFSU where he teaches a 6 hour lab on Interface Design for Touch Devices. He is also a guest speaker for Nielsen Norman Group at their Usability Week conference series session, Visual Design for Mobile Devices and Tablets. Priorto these roles, Rob spent 7 years in User Experience and Design (UED) organizations at IBM, Fidelity and eBay.
Steve Hoffman (a.k.a. Captain Hoff) is a high tech serial entrepreneur, working on mobile games and apps, and the Publisher of Founders Space.  Hoffman is a founding member of the Academy of Television's Interactive Media Group and was the Chairman & Founder of the San Francisco Chapter of the Producers Guild, as well as serving on the Board of Governors for the New Media Council. Hoffman's company is about to launch a new game called Yumby (www.Yumby.com).  Before working at his current startup, Hoffman founded RocketOn, a social media and virtual world startup. Prior to this, Hoffman was the COO of Tap11 (formerly Zannel), a venture-funded startup that provides businesses with advanced analytics and CRM for Twitter. Before that, Hoffman was the North American Studio Head for Infospace, where he ran the US mobile games publishing & development group. While in Los Angeles, Hoff was the Chairman & CEO of Spiderdance, Hollywood's leading interactive television studio, whose customers included NBC, Viacom, Time Warner, TBS, GSN and A&E. He also consulted for R/GA Interactive, designing projects for Kodak, Disney, Intel, AdAge, and Children's Television Workshop.  In Japan, Hoffman worked as a game designer for Sega, generating new concepts and designs for games and amusement rides. Prior to Sega, he was a Hollywood development executive at Fries Entertainment, where he managed TV development. He graduated from the University of California with a BS in Electrical Computer Engineering and went on to earn a Masters in Film & Television from USC. He is also the co-author of the first-edition of "Game Design Workshop" published by CMP.

Questions?  Contact us at sf@foundersspace.com
About Founders Space, WavePlay, and Sponsorships:
Founders Space brings together founders, angels, VCs, advisors & innovators to help startups rock the world www.foundersspace.com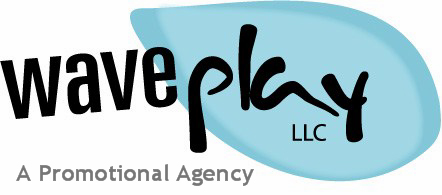 WavePlay LLC, a promotional agency, produces and manages all Founders Space events and sponsorships www.waveplayllc.com
Interested in sponsoring a Founders Space Roundtable or the Founders Space website? 
Contact WavePlay's Peter Seidel Peter.Seidel@waveplayllc.com or Lyne Noella Lyne.Noella@waveplayllc.com.
Tickets for Founders Space Roundtable events are transferable but non-refundable.

When & Where

SomaCentral
1 Market Street
Steuart Tower, Fifth Floor
San Francisco, CA 94105


Thursday, January 26, 2012 from 8:30 AM to 10:30 AM (PST)
Add to my calendar
Organizer
Founders Space San Francisco Roundtable
Founders Space brings together founders, angels, VCs, advisors & innovators to help startups rock the world.
WavePlay LLC, a promotional agency, produces and manages all Founders Space meetings, events and sponsorships.
Founders Space San Francisco January 2012 Roundtable