Founders Space San Francisco App Developers Workshop

Thursday, June 28, 2012 from 8:30 AM to 10:30 AM (PDT)
Event Details
Join Our Founders Space San Francisco App Developers Workshop 

For app developers, the ability to stand out in a crowded space requires critical feedback from people inside and outside of the company.  The most direct feedback for the usability and appeal of your app can come from like-minded app developers.  This meeting will be run in workshop style: you will have a chance to sit down with other developers for direct feedback and ideas on your apps.  All stages of app development accepted--share ideas, get feedback, get to the next level!
DON'T FORGET - This meeting is a workshop - to receive feedback from your peers, be sure to bring the appropriate device to share your app: ipad, iphone/android; laptop etc.:
- Each developer will come with one or more apps they have developed themselves that they want to get feedback on.
- Every 10 minutes, we will pair up to 2 developers.  Each developer will look at the other person's app for 5 minutes and provide as much feedback as time permits.
- We'll squeeze in as many 10 minute rounds as possible in the time we have, to provide you with the most feedback we can.
Facilitators: Steve Hoffman, CEO of Playgearz, Don Quach, Co-founder of Loqheart, and David Ngo, Co-founder of Loqheart.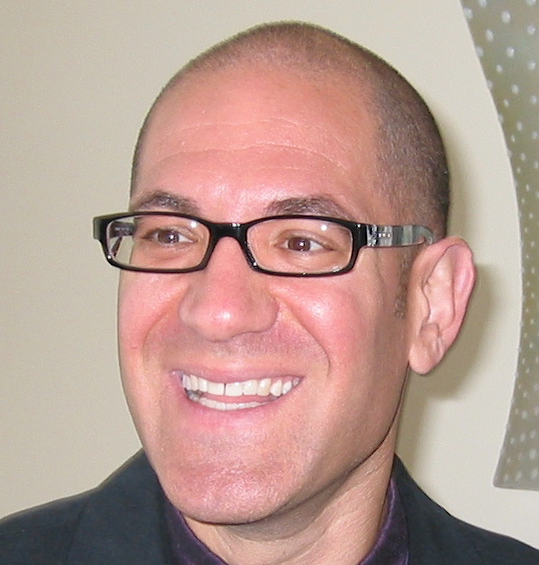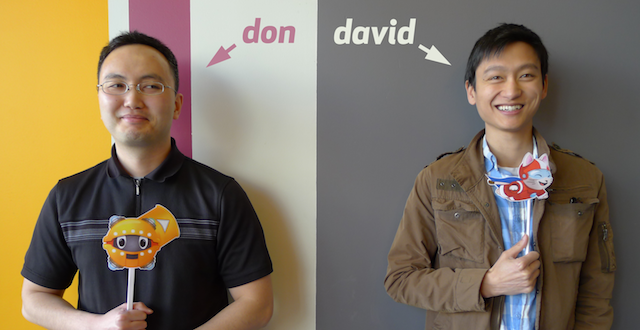 Steve Hoffman, CEO of Playgearz, Don Quach and David Ngo of Loqheart.

A Founders Space Roundtable is a monthly meeting where founders get together to share knowledge, solve problems and make connections. Each Roundtable tackles a specific subject, such as raising capital, negotiating term sheets, attracting talent, creating marketing plans, and filing patents. 

FACILITATORS
Steve Hoffman (a.k.a. Captain Hoff) is a high tech serial entrepreneur, working on mobile games and apps, and the Publisher of Founders Space.  Hoffman is a founding member of the Academy of Television's Interactive Media Group and was the Chairman & Founder of the San Francisco Chapter of the Producers Guild, as well as serving on the Board of Governors for the New Media Council. Hoffman's company is about to launch a new game called Yumby (www.Yumby.com).  Before working at his current startup, Hoffman founded RocketOn, a social media and virtual world startup. Prior to this, Hoffman was the COO of Tap11 (formerly Zannel), a venture-funded startup that provides businesses with advanced analytics and CRM for Twitter. Before that, Hoffman was the North American Studio Head for Infospace, where he ran the US mobile games publishing & development group. While in Los Angeles, Hoff was the Chairman & CEO of Spiderdance, Hollywood's leading interactive television studio, whose customers included NBC, Viacom, Time Warner, TBS, GSN and A&E. He also consulted for R/GA Interactive, designing projects for Kodak, Disney, Intel, AdAge, and Children's Television Workshop.  In Japan, Hoffman worked as a game designer for Sega, generating new concepts and designs for games and amusement rides. Prior to Sega, he was a Hollywood development executive at Fries Entertainment, where he managed TV development. He graduated from the University of California with a BS in Electrical Computer Engineering and went on to earn a Masters in Film & Television from USC. He is also the co-author of the first-edition of "Game Design Workshop" published by CMP.
David Ngo & Don-Duong Quach are the creators of Cannon Cat, a recent blockbuster iOS game that was featured by Apple and was ranked the #2 free iPad app and the #1 free iPad app for Kids/Adventure.  Cannon Cat was the first mobile game out of this two-man studio, named Loqheart. Don-Duong Quach is an accomplished programmer and serial entrepreneur, and has worked at several gaming companies and startups.  David Ngo used to be a rocket scientist and product designer, before becoming a game designer and artist. Together, they hope to continue to create fun games that have an emotional impact on their players. Loqheart is an local indie studio based out of San Francisco. 


Questions?  Contact us at sf@foundersspace.com
About Founders Space, WavePlay, and Sponsorships:
Founders Space brings together founders, angels, VCs, advisors & innovators to help startups rock the world www.foundersspace.com
WavePlay LLC, a promotional agency, produces and manages all Founders Space events and sponsorships www.waveplayllc.com
Interested in sponsoring a Founders Space Roundtable or the Founders Space website? 
Contact WavePlay's Peter Seidel Peter.Seidel@waveplayllc.com or Lyne Noella Lyne.Noella@waveplayllc.com.
Tickets for Founders Space Roundtable events are transferable but non-refundable.
When & Where

SomaCentral
1 Market Street
Steuart Tower, Fifth Floor
San Francisco, CA 94105


Thursday, June 28, 2012 from 8:30 AM to 10:30 AM (PDT)
Add to my calendar
Organizer
Founders Space San Francisco Roundtable
Founders Space brings together founders, angels, VCs, advisors & innovators to help startups rock the world.
WavePlay LLC, a promotional agency, produces and manages all Founders Space meetings, events and sponsorships.
Founders Space San Francisco App Developers Workshop