Description

Alpha Loft's Founders Series gives attendees the opportunity to learn from the experience of others. Each event will feature startup founders who've been on the startup journey. You'll hear about their journey through the craziness that is founding a startup, including how they worked through obstacles, what milestones they achieved, how they caught their big break, and lessons learned along the way. The Alpha Loft team will moderate the conversation and then open things up for questions from the audience.
Meet the Founders
Ned Hill, CEO of Position Imaging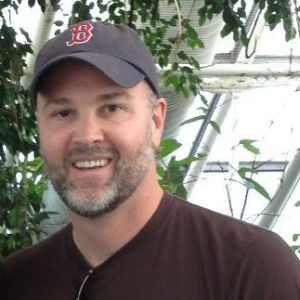 Ned Hill is an experienced entrepreneur with over twenty years' experience starting and running startups. His first venture out of the University of Massachusetts was Secure Technologies, focused on radio frequency range detection and position tracking. The company was based in Boston and created new radio tracking technology that was eventually licensed to the Invisible Fence Co.
After Secure Technologies, Ned founded Position Imaging (PI) in 2006. PI was focused on creating very high accuracy position tracking technology initially targeting visualization applications for the AR / VR markets. The company invented 3DWIFI (www.3dwifi.com), the most accurate radio-based tracking technology in the world, to provide tracking for immersive interaction with digital virtual environments. After 3DWIFI was created, Ned decided to pivot the company away from the AR / VR space to address the larger and more mature logistics industry. To do so, the company needed to create two new groundbreaking tracking technology platforms, one built for large scale radio tracking applications called Amoeba RTLS (Real Time Location Systems), one based on optical tracking called Amoeba CV (Computer Vision). Together, these new technologies enable applications and functionalities that can help track packages from Hub to Home without the addition of RFID labels or tags inside the packages.
The company's first product, Smart Package Room, is based on their Amoeba CV platform and was introduced to the market in Q4, 2016 (www.smartpackageroom.com). The company is also currently engaged with some of the leading shipping companies exploring ways to improve their operational efficiencies moving and tracking packages within their Hubs, on their trucks, even on their last meter delivery routing from truck to home.

Ned has been deeply involved in all aspects of his companies' formation and evolution. He is a life-long New Englander and proud to show the tech world that the Silicon Valley isn't the only region that can create game changing technologies.
Peter Egelston, CEO of Smuttynose Brewing Company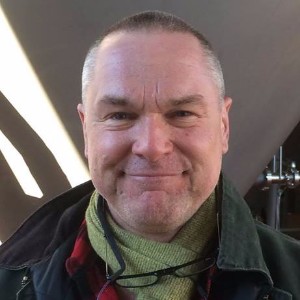 Peter Egelston grew up in southern California but found his way to New York in 1978, eventually earning a degree in Spanish Literature at NYU. In 1986, he abandoned his young career as a high school teacher and joined his sister Janet in founding what is now the oldest brewpub in New England: the Northampton Brewery, located in Western Massachusetts, where Peter served as head brewer until 1991, the year they opened the Portsmouth Brewery, the Granite State's first brewpub.
In 1993, Peter attended the bankruptcy auction of a microbrewery in Portsmouth and walked away having purchased the brewing equipment that was to become Smuttynose. Peter and his sister ended their partnership in 2000. She is now sole owner of the Northampton Brewery, and Peter, with his partner Joanne Francis, is proprietor of Smuttynose and the Portsmouth Brewery.
In 2014, Smuttynose moved into a brand new state-of-the art facility, located at historic Towle Farm in Hampton. The brewery's plant and campus were designed with a wide variety of energy efficiency features and was awarded gold-level LEED certification, marking a milestone in the company's continuing journey towards greater sustainability. Over the years, Smuttynose Brewing has quietly built a sterling reputation among beer lovers, having been named to Rate Beer's Top 100 Breweries in the World list ten years running.
Schedule
5:30 PM - Grab a cold beverage/snack, and chat with others
6:00 PM – Introductions and Panel Discussion
7:30 PM – Conclude
Thank you to our generous Founders Series sponsor.
Premier Parter