Description

Alpha Loft's Founders Series is an opportunity to learn from the experience of others. Each event will feature three startup founders who've been on the startup journey. You'll hear about their journey through the craziness that is founding a startup, including how they worked through obstacles, what milestones they achieved, how they caught their big break, and lessons learned along the way. The Alpha Loft team will moderate the conversation and then open things up for questions from the audience.
Meet the Founders
Jeremy Hitchcock of Dyn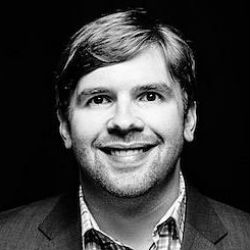 Jeremy Hitchcock founded Dyn - a company connecting people, content, and commerce on a single global Internet - as a student at Worcester Polytechnic Institute in 2001. Dyn delivers best in class Internet performance and security to companies anywhere in the globe. Over the years, the company has expanded its data, analytic, and traffic routing platform used by 20% of the Fortune 500 and Alexa 1000 to manage the complexity of the Internet.

Jeremy's many achievements as a CEO through 2016 earned him and Dyn recognition as an Ernst and Young Entrepreneur of the Year, Inc. 500 and Deloitte Fast 500 rankings. He has been featured in or written for the Wall Street Journal, the Washington Post, Forbes, Inc. Magazine, VentureBeat, Politico, and The Boston Globe. For his work in workforce development, he has received an honorary doctorate from the University System of New Hampshire. He is an active angel investor and has started and developed numerous entrepreneurial efforts, and is an LP in the entrepreneur-first VC firm Pillar. Jeremy is an avid supporter of modern education, apprenticeship, and workforce development. He was a leading voice behind the pioneering STEAM Ahead NH initiative that is modernizing public education in New Hampshire and a founder of Dyn Hackademy - training the next generation of engineers.

Russell McCann of Actio (Recently acquired by Enviance)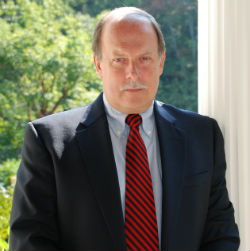 A respected high-technology entrepreneur with more than 30 years of marketing and executive management experience, Russ McCann co-founded Actio in 1998 and served as CEO from founding through Actio's acquisition by Enviance, a Battery Ventures company, in June 2016. He has been sourced as an industry expert in the Wall Street Journal, the New York Times, and currently serves on a USA Today panel of select senior executives who advise on market trends.
Prior to Actio, Russ was CEO and co-founder of Ares Software Corporation, which became very well known for inventing a patented parametric font technology. Ares also produced and marketed a wide range of award-winning software products before being acquired by Adobe Systems in early 1996. His association with Adobe Systems began in 1990 when he joined its Application Products Division as Director of Accessory Products after Adobe's acquisition of Emerald City Software. As Vice President of Marketing and Sales, Russ was responsible for growing revenue more than 300 percent in less than one year, rapidly seizing market share with its innovative Postscript Development tools and graphic design-oriented consumer shrink-wrap software. Previously at Esselte Letraset Graphic Design Software U.S., Russ expanded the company's traditional graphic arts product line, having joined the Letraset organization upon the acquisition of Boston Software Publishers, which he co-founded. Under McCann's leadership as President, Boston Software Publishers produced the first commercially shipped product for the Apple Macintosh, which helped define the desktop publishing revolution.
Dan St Pierre of Hyperlite Mountain Gear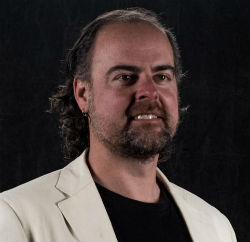 Dan St. Pierre is the co-founder and CFO of Biddeford based Hyperlite Mountain Gear, a manufacturer and retailer of high-tech ultralight gear for outdoor adventurers. Dan and his brother Mike, the product visionary, founded the company in 2010, began selling product in 2011, and operated the business on friends and family funding for three years before closing two rounds of institutional investment in order to begin rapidly scaling the early stage business. Dan is a graduate of the Wharton School of Business and spent almost ten years in corporate finance in New York City before transitioning to smaller and smaller businesses until ultimately starting his own business.
Schedule
5:30 PM - Grab a cold beverage/snack, and chat with others
6:00 PM – Introductions and Panel Discussion
7:30 PM – Conclude
Parking and Location

We are located at 10 Vaughan Mall, Suite 205 in beautiful Downtown Portsmouth. Our location is above the Friendly Toast Restaurant and the entrance is beside the District Restaurant (Pictured Below). Parking can be found in the Worth Lot behind us, in the Hanover High Street Parking Garage or on street. For more information about parking in Portsmouth, check out the Ultimate Guide to Parking in Downtown Portsmouth.