Description

Founders Series gives attendees the opportunity to learn from the experience of others. Each event will feature three startup founders who've been on the startup journey. You'll hear about their journey through the craziness that is founding a startup, including how they worked through obstacles, what milestones they achieved, how they caught their big break, and lessons learned along the way. The Alpha Loft team will moderate the conversation and then open things up for questions from the audience.
Meet the Founders
Jason Syversen, Founder and CEO of Siege Technologies

As the founder and CEO of Siege Technologies, Jason has overseen the development of numerous disruptive cybersecurity technologies, many of which have been sold to or licensed by government agencies or corporations. Since formation in 2009, Siege has experienced year over year growth and is profitable.
Before founding Siege, Jason was a program manager at the Defense Advanced Research Projects Agency (DARPA). During his time at DARPA's Strategic Technology Office, Jason managed a portfolio of 5 programs totaling over $92M in development and 6 transition partners; in addition to multiple other smaller studies.
Jason is the sole inventor of a malware detection patent and a co-inventor for several pending patents. Jason founded, advises, and/or invests in 5 other cybersecurity-focused firms with a mission to tie disruptive technology to operational impact. He has served as a reviewer for IEEE Security and Privacy, and IEEE Transactions on Signal Processing.
Nick Soggu, CEO of SilverTech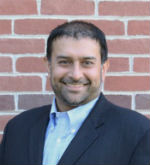 Nick has led SilverTech's long-term growth into a full-service customer experience technology company using a strategic combination of smart business, technology, engineering, and community. His focus ensures SilverTech's delivery of interactive solutions that provide clients with strategic business benefits that lead to loyal relationships with their end users. Nick helps SilverTech's clients achieve business goals and remain ahead of trends and strategies to make marketing and technology tools more effective. He works hands-on with the team with many clients including JG Autographs, Compass Healthcare Advisers, Dead River Company, Edwards Vacuum, Capital One, Life is good®, American Water, Polartec®, Sharp Electronics Corporation, and the State of New Hampshire.
Sarah Hartwick, Founder and Director of Marketing of SURFSET Fitness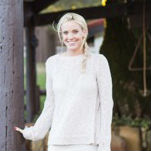 Sarah Hartwick is the Founder & Director of Marketing for SURFSET Fitness Inc, a start up company with over 350 licensed locations in 32 countries. Sarah started SURFSET in late 2011, and grew the company from $5000 to multi-million dollar revenues in under two years. Sarah was a contestant on ABC's Shark Tank, where she secured an investment from Mark Cuban to help expand SURFSET. Sarah is passionate about digital marketing, technology, entrepreneurship and living an active lifestyle in the beautiful state of New Hampshire.
Additional Details

5:30 PM - Grab a cold beverage/snack, and chat with others
6:00 PM – Introductions and Panel Discussion
7:30 PM – Conclude