Description
Alpha Loft's Founders Series gives attendees the opportunity to learn from the experience of others. Each event will feature startup founders who've been on the startup journey. You'll hear about their journey through the craziness that is founding a startup, including how they worked through obstacles, what milestones they achieved, how they caught their big break, and lessons learned along the way. The Alpha Loft team will moderate the conversation and then open things up for questions from the audience.
i2 Passport

If you are a UNH student participating in i2 Passport, you are eligible for 500 Visa Stamp Credits for attending this event. In addition to registering on this Eventbrite page, please also be sure to RSVP for the event on the i2 Passport Wildcat Link page. You must swipe your ID at the i2 Passport kiosk in order to receive the Credits.
Meet the Founders

Charles Denault III, Founder & CEO of Simple Charters, Inc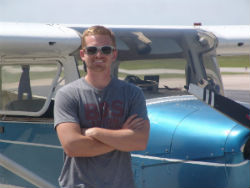 Charles Denault III, founder and CEO of SimpleCharters, is an active pilot and leading expert on the on-demand air charter marketplace. Simple Charters is the worldwide leader in online, on-demand air charters.
The company's mission is to radically advance the state of air charter through virtual consolidation of fleet offerings through its proprietary real-time booking engine.
​​Charles founded Simple Charters in 2012 while studying at UNH. He graduated from the University of New Hampshire in 2013 with a Bachelors of Science in Biology.​​
Jay McSharry, Serial Entrepreneur & Real Estate Developer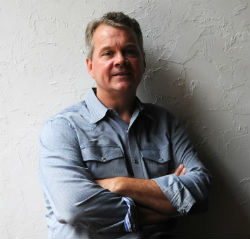 McSharry, a prolific restaurateur, graduated from the University of New Hampshire in 1990. Nearly a decade after graduating, McSharry returned to NH's Seacoast to fulfill his vision and open Jumpin' Jay's Fish Café. Building on the restaurant's success, McSharry went on to open numerous establishments in the region, including Dos Amigos, Moxy, Vida Cantina, White Heron Tea & Coffee and The Franklin Oyster House. Other endeavors include Mr. Fox composting, restaurant2restaurant.com, and real estate development.
A vision for a vibrant Portsmouth has always gone hand in hand with McSharry's image of a successful restaurant. Serving on the boards of Share our Strength Seacoast and the Greater Seacoast Chamber of Commerce early on, McSharry revitalized the "Taste of the Nation Hunger Relief Gala" and helped create "Restaurant Week Portsmouth."
Throughout his career, McSharry has remained committed to conservation and environmental issues. All of his establishments use a composting system to keep unnecessary waste out of traditional landfills, and Jumpin' Jay's Fish Café features solar-powered hot water panels. His seafood restaurants participate in the Coastal Conservation Association of NH's oyster shell recycling program, an initiative created to ensure that local oyster populations have beds to thrive in.
Giving back to the community that has given him so much continues to be important to McSharry, and was a driving factor in him receiving the award. He and his restaurant partners are loyal supporters of The Music Hall, Discover Portsmouth Center, Strawbery Banke Museum's Labrie Family Skate at Puddle Dock Pond and the New Hampshire Charitable Foundation. An active supporter of his alma mater, McSharry established the Jay McSharry Diversity Scholarship Fund at UNH in 2009
Location & Parking

Alpha Loft is now located at 21 Madbury Road, Durham, NH. Attendees can enter through the entrance closest to the Pettee Brook parking lot (see the image below) and follow the signs to the event.

Attendees may park along Madbury Road, Pettee Brook Lane, and Main Street. Parking is metered until 6:00 PM and is strictly enforced. The first hour is free in many lots, HOWEVER, please make sure a ticket is displayed in your vehicle before leaving.

For additional parking guidelines, please visit the UNH Parking website.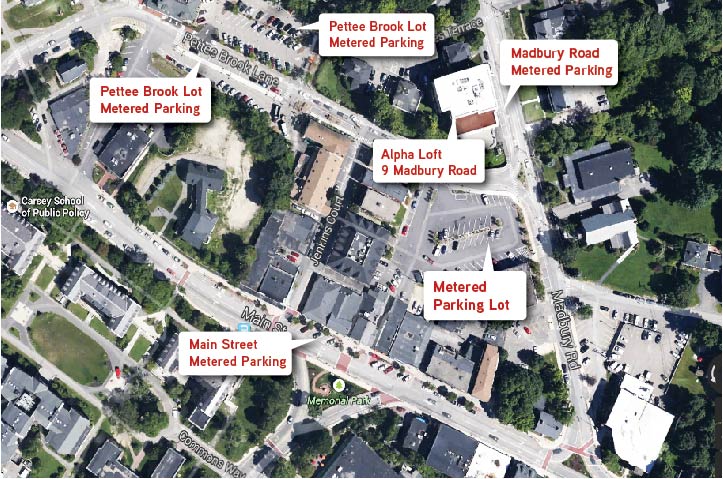 Thank you to Alpha Loft's Premier Partner


And to our Founder's Series Contributing Sponsor