Founders Night presents KRIS MATHIS (Founder, SponsorPitch)

Thursday, October 10, 2013 from 7:00 PM to 9:00 PM (EDT)
Event Details
LUX Connections is partnering with ScenePR for October's Founders Night which brings together startup leaders so they can socialize, gain knowledge and build both personal & business relationships. Founders Night events consist of either after-work mixers or salons and are usually relaxed, featuring drinks, snacks and great conversation. Presenters/Speakers come to "Pay It Forward" by imparting useful business advice, share experiences, talk about their companies and their industries and share best practices. Salon events include targeted content which is presented salon-style with participants with an expertise in media, technology, business operations, innovation, social media or personal improvement. Past participants include c-level members of early stage startups, founders of small businesses, investors/angels, technology bloggers & journalists, key entrepreneurs and executives from established companies.
THIS MONTHS THEME: EVENTS & SPONSORSHIPS

AGENDA:

7:00p: Networking/Food
7:30p: Presentation/Speaker
8:30p: Networking
9:00p: Event Concludes
WHERE:

Union Square Loft/Focus
873 Broadway #408
New York, NY 10003
Join Us for:
* Complimentary drinks & food
* Presentation by Special Guest Speaker/Panel
* Tons of valuable networking!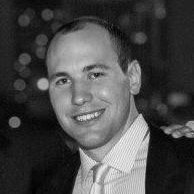 KRIS MATHIS | FOUNDER, SPONSORPITCH
Kris started SponsorPitch.com to address a core business problem he noticed while working in the sponsorship division of marketing and PR agency, Edelman. Today, the SponsorPitch platform serves nearly 30,000 members, who tap into the world's largest connected sponsorship community to find, research and connect with highly targeted leads. His insights on technology, sponsorship and the sports business have been featured in numerous business publications including Forbes, Advertising Age, Bloomberg TV, MarketWatch, BizBash, Sports Business Daily and others. His passion for start-ups began at Vanderbilt University, where he received an MBA while serving as president of the Vanderbilt Entrepreneurship Association.
Website: SponsorPitch.com
Twitter: krismnyc
Linkedin: http://linkedin.com/in/krismathis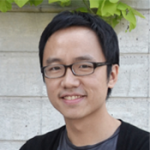 ERIC HO | FOUNDER, MADE IN LES
Eric is a licensed architect finding himself at the intersection of design and social entrepreneurship. He sees architecture as a dialogue that facilitates engagement between people and their environment. Eric founded miLES in early 2012 and has been passionately leading its development from an idea into an innovative practice. In his spare time, you can find Eric looking for inspiration in the LES.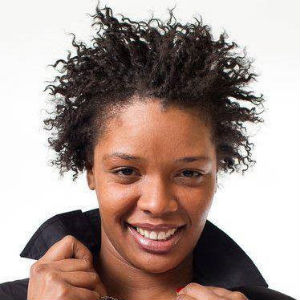 ADRIANE MACK | CEO, MISS MACK ENTERPRISES

Adriane Mack is a Southern California native who moved to New York City in 2002. Adriane Mack started as a producer and host of the international Hip-Hop internet radio show program Grove St. Radio.

Adriane Mack became impressed with the food and beverage industry and how it could impact the urban community with career opportunities and knowledge of food and beverage quality. She has worked for celebrity chefs such as Terrance Brennan, Todd English and David Burke. She also co-hosted a television episode
with Michael Colameco on his PBS show 'Real Food with Michael Colameco'. Adriane Mack created the company Miss Mack Enterprises which is marketing and event planning company specializing in all aspects of the culinary industry, and community based events and mobile marketing. Companies Adriane Mack has worked with are Sud De France, Demontoux Fine Wines, Harlem Brewing Company, Real Food with Michael Colameco, Crude Food Catering, Invite Style, Black Street, Global Advertising Services, NEHMA, and SDS Enterprises, just to name a few. Her latest venture is the Harlem Brew Garden @MIST and currently serves on the board for the Black Culinary Expo.
HOSTED BY: LUX CONNECTIONS TEAM &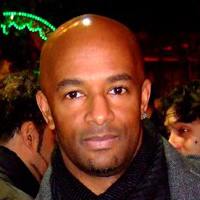 DARON JENKINS | FOUNDER, SCENEPR
Daron launched SCENEPR in 2004 to help filmmakers connect/network with digital publishers. SCENEPR has grown into a multi-platform community of entrepreneurs, business professionals and other innovative business leaders. SCENEPR has curated events for high profile events like Internet Week NY, Social Media Week NY, WILLiFEST, FirstGlance Film Festival and has been featured on Arise TV. He is currently working on a stealth film startup project.
Website: SCENEPR.com
Twitter: @sceneprnyc
Linkedin: http://linkedin.com/in/daronjenkins
MEDIA PARTNERS

Invite all your friends and colleagues to this exciting event, and don't forget to bring your business cards for networking purposes.


Facebook Group Page: https://www.facebook.com/groups/187200951322438/
Facebook Fanpage: https://www.facebook.com/luxconnections
Questions? Send an email to luxconnections@gmail.com
Cancellation Policy
You can cancel 24hrs prior to events start time.
When & Where

Union Square Loft
873 Broadway
#408
New York, NY 10003


Thursday, October 10, 2013 from 7:00 PM to 9:00 PM (EDT)
Add to my calendar
Organizer
1. Serves ambitious, entrepreneurial-minded individuals who seek to make positive changes in their communities

2. Those interested in partnering in business with Asians

3. Those interested in growing their business in Asia

We organize professional events and fun activities which help to develop powerful leaders and strong networks of support while also having an element of socializing built in.

LUX Connections aims to cultivate leadership development, build partnerships and foster entrepreneurship.

Be a part of the experience by joining us today!