Description
FOUNDERS LIVE [INFO SESSION]
Founders Live is recruiting volunteers and community leaders who want to get involved and lead the Dallas chapter of Founders Live. Come join us for free food and drinks and get to know the team. Everyone will have a chance to introduce themselves and talk about their startups and passion projects.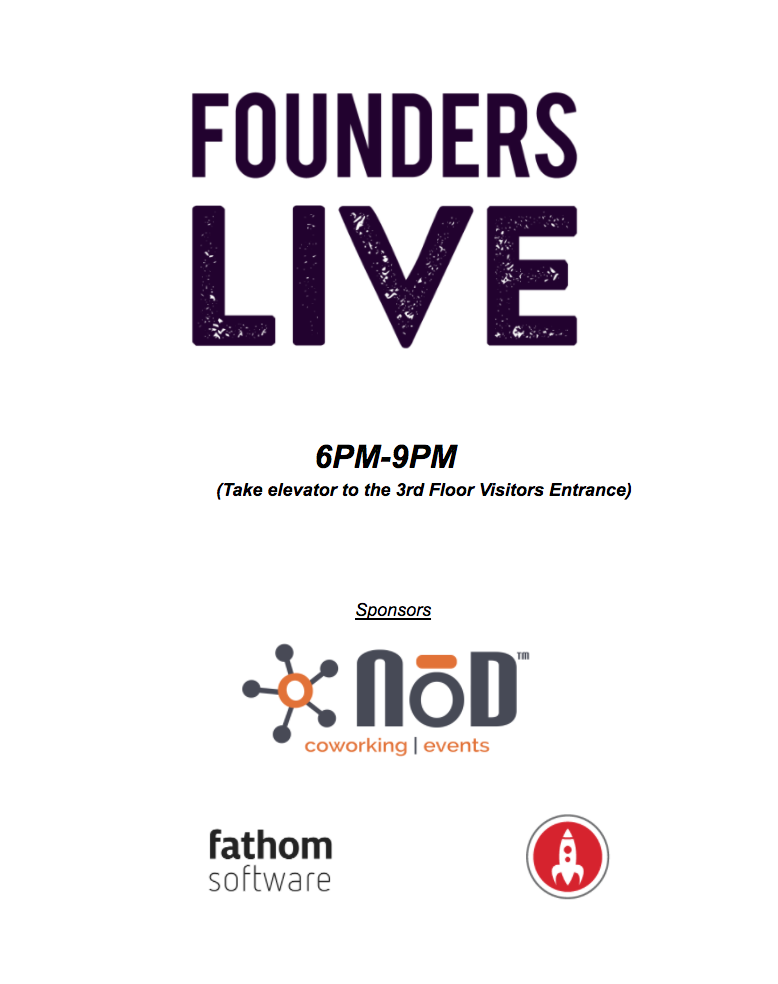 The monthly Founders Live event will typically feature five handpicked startup companies take the hot seat, with only 99 seconds to pitch their company. Bring your friends and co-workers, grab some food and drink, get to know your local entrepreneurs and vote for what you think will be the next big thing... built in Dallas.
We continue this month at NoD Coworking, and $0 for all attendees which include food, drink and a great time.
Founders Live has partnered with Amazon Web Services (AWS) to provide startups with low cost, easy to use infrastructure needed to scale and grow any size business. AWS Activate is a program designed to provide startups with resources they need to get started on AWS.