Description
Founders' Leadership Series with Rob Bernshteyn, Chairman and Chief Executive Officer, Coupa
Join Jeff Thomas, Senior Vice President at Nasdaq, for a fireside chat with Rob Bernshteyn, chairman and CEO of Coupa. Rob's career has led him all the way from trading baseball cards as a teenager, to leading one of the fastest growing technology companies whose customers include Airbus, Caterpillar, LuluLemon, MGM Grand, Rolls-Royce, Salesforce, and Unilever. When he joined Coupa, the company had less than 20 employees and $300K in annual revenue. Under his leadership, the company has grown to over 1,500 employees with hundreds of millions of dollars in recurring revenue and a market capitalization exceeding $6 billion dollars. In this candid conversation, learn how Rob led Coupa through five rounds of venture funding to become one of the most successful IPOs of 2016. You'll learn the strategies and tactics that Rob applied to lead the company to where it is today, along with his views on enduring hyper growth, and so much more!
AGENDA
5:30PM – Registration
6:00PM – 7:00PM – Talk and Audience Q&A
7:00PM – 7:30PM – Networking
The Founders' Leadership Series is a movement by leaders for leaders that gets to the heart of the drive, ambition, and skills needed to overcome challenges and fuel a personal journey to success.
Space is limited; please RSVP to ensure your spot.
OUR SPEAKERS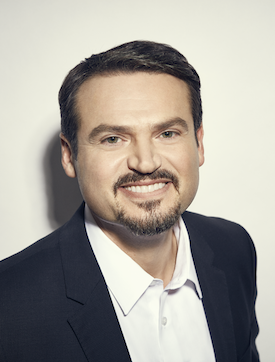 Rob Bernshteyn, Chairman and Chief Executive Officer, Coupa
Rob is Chairman of the Board and Chief Executive Officer of Coupa where he oversees the company's strategy and execution. Under his leadership over the past decade, Coupa has grown from a small startup company to a multi-billion dollar public organization driving measurable value for enterprises around the world.
Rob has over two decades of experience in the business software industry. Before Coupa, he led Global Product Marketing & Management at SuccessFactors as the company scaled from an early startup to a successful public company. Prior to that, he directed Product Management at Siebel Systems, where he helped build Siebel ERM into one of the company's fastest growing product lines. Rob started his career in management and information systems consulting, working for both Accenture and McKinsey & Company.
Rob holds a B.S. in Management Information Systems from the State University of New York at Albany and an MBA from Harvard Business School.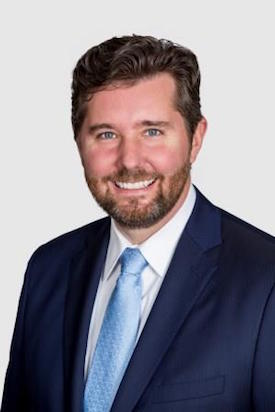 Jeff Thomas, Senior Vice President, Nasdaq Corporate Services
Jeff Thomas is a Senior Vice President of Nasdaq's Corporate Services business unit. Based in San Francisco, Mr. Thomas oversees Nasdaq's new Listings and Capital Markets businesses. He also oversees business development and relationship management for Nasdaq's listed companies and Investor Relations Solutions' clients in the Western United States.
Previously, Mr. Thomas served as President of Liquidity Solutions at Nasdaq Private Market, where he worked closely with private companies to help them provide shareholder liquidity prior to an IPO.
Prior to joining Nasdaq in 2014, Mr. Thomas held senior positions at SecondMarket, Gerson Lehrman Group and Altera Corp. Mr. Thomas holds a bachelor degree in Electrical & Computer Engineering from Carnegie Mellon University in Pittsburgh, PA. He sits on the Board of Directors of the Silicon Valley Leadership Group.