SP3NW invites you to Founders, Funders and Friends where lightning talks create a foundation for casual conversation and networking.
About this event
Attend SP3NW's in person Founders, Funders and Friends networking event to connect with the regional life science startup ecosystem.
The evening starts with four to six lightning talks (three minutes each) to introduce or get updates from playmakers in the field. Then mix, mingle and get acquainted with entrepreneurship peers and supporters. Catering by Fresh Plate and one drink ticket per attendee provided. Tickets are limited and registration is required.
Brought to you by our Platinum Sponsor: Washington State Department of Commerce
Lightning Talks:
Susan Collins, Co-Founder, HART3S
Heather Stratford, Founder, drip7
Bridget Walden, Financial Advisor, Merrill Lynch
Joel Williamson, Co-Founder, Spokane Community Fund
Ernest Spicer, CEO, Ignis Agilis
During the networking time take a "Nerd Tour" of Winescape's winery science!
*Founders, Funders and Friends is offered quarterly. If you are interested in giving a lightening talk or being a sponsor, please contact Michaele Armstrong, Asst. Director, SP3NW at mj.armstrong@wsu.edu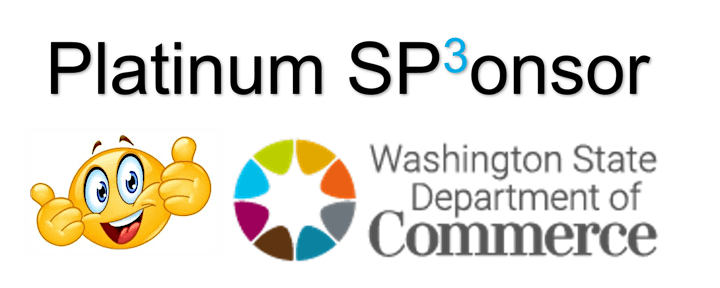 Organizer of Founders, Funders and Friends Mixer
sp³nw is giving life to science.
sp³nw hosts community events focused on life sciences, innovation, and the participant companies currently affiliated with sp³nw and the Ignite Building. sp³nw brings together academia, life science companies, entrepreneurs, innovators, funding sources, and industry mentors to help identify, grow, and deploy emerging life science solutions to the region.